Description
The Alberta Beekeepers Commission is pleased to present the 2020 Integrated Pest Management (IPM) Workshop on February 4 and 5, 2020, in Leduc/Nisku, Alberta.
The annual IPM workshop aims to provide all beekeepers with the latest research, information, and strategies to support honey bee and hive health, and disease management practices.
Join us to hear from our outstanding IPM speakers, including:
Dr. Humberto Boncristiani

(Univ. of Florida Applied Research Scientist),

Dr. Nuria M. Ramirez

(Univ. of Guelph Research Associate),

Dr. Sarah Wood (Univ. of Saskatchewan),

Dr. Olav Rueppell

(Univ. of North Carolina Professor),

Dr. Stephen Pernal

(Agriculture and Agri-Food Canada Research Scientist),

Dr. Shelley Hoover (Alberta Agriculture and Forestry Apiculture Unit Head),

Dr. Rassol Bahreini (Alberta Agriculture and Forestry Research Scientist),

Samantha Muirhead (AB acting-Provincial Apiculturist),

Cassandra Docherty (Alberta Agriculture and Forestry),

Rheal Lafreniere (

Manitoba

Agriculture and Resource Development),

Daryl Wright (Manitoba Beekeepers Association),

Dr. Savannah Howse-Smith, DVM
The workshop will cover research updates and management techniques for monitoring pests and diseases including Varroa mites, viruses, American Foulbrood (AFB), European Foulbrood (EFB), honey bee nutrition and the use of antimicrobials in beekeeping.
Registration includes lunch and coffee breaks both days, and all workshop materials.
(agenda subject to change)
Speaker Bios
Dr. Humberto Boncristiani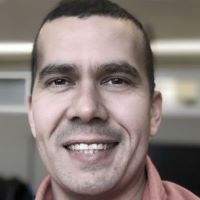 Dr. Humberto Boncristiani is the honey bee husbandry applied researcher at the University of Florida Honey Bee Research and Extension Lab. Dr. Boncristiani has a diverse background in honey bee research, having worked in a government institutions (USDA, Army), Academia (UNCG, UMD), private industry, with the National Research Council, and having come from a beekeeping family. At the Honey Bee Research and Extension Lab, Boncristiani conducts honey bee husbandry research that is directly applicable to commercial beekeeper operations in the state of Florida and across the country.
Dr. Rassol Bahreini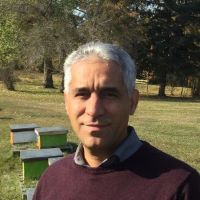 Rassol is an Apiculture Research Scientist working at Alberta Agriculture and Forestry in Edmonton. He was graduated from the University of Manitoba in Dr. Rob Currie's lab and his thesis was focused on the Varroa mite resistance stocks and effects of environment on mites and winter mortality. In Edmonton, he is working on the bee health projects like developing solutions to offer to producers by developing new potential treatment options for two parasites Varroa mite and Nosema that are considered highest concern to Alberta beekeepers.
Dr. Nuria M. Ramirez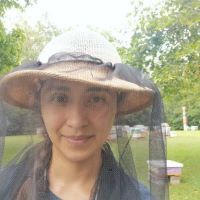 Nuria Morfin is a Researcher Associate at the Honey Bee Research Centre in the School of Environmental Sciences at the University of Guelph, in Ontario. She has been working with honey bees since 2006 as a beekeeper and as a researcher. Her current research focuses on the effect of stressors on humoral immunity, mechanisms of disease resistance (like grooming behaviour), and the effect of insecticides on bee health and behaviour. Nuria also works as a Bee Inspector for the Ontario Ministry of Agriculture, Food and Rural Affairs. As an extensionist, she actively collaborates with the Technology Transfer Program, Ontario Beekeepers' Association, as an instructor of courses related to Integrated Pest Management. Her experience also includes management of Africanized bees and neotropical bees.
Dr. Sarah Wood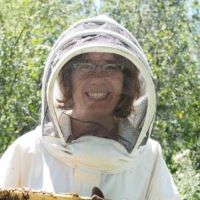 Sarah Wood is a PhD candidate in the Department of Veterinary Pathology at the Western College of Veterinary Medicine in Saskatoon, Saskatchewan where she studies the effects of pesticides and infectious disease on honey bees. She is also a veterinary pathologist with Prairie Diagnostic Services Inc.
Dr. Steve Pernal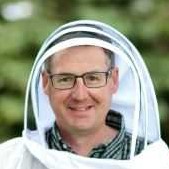 Dr. Pernal received his Ph.D. in Entomology from the University of Manitoba. Since 2001, he has been employed by Agriculture and Agri-Food Canada as a Research Scientist in Beaverlodge where he leads Canada's federal apiculture research program and also serves as Officer-in-Charge. His work has been diverse, and has included the detection, control and management strategies for AFB, chalkbrood, Nosema ceranae, and emerging parasites of honey bees. Steve has also been an integral member of three successive Genome Canada projects evaluating markers for resistance to bee diseases and Varroa. He formerly served as President of CAPA and, in September 2019, was the Scientific Program Chair for Apimondia 2019 in Montreal.
Dr. Olav Rueppell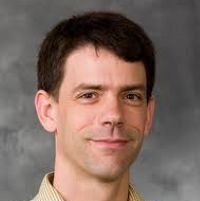 Dr. Olav Rueppell received his PhD in 2000 from the University of Wuerzburg in Germany working on ants and joined the lab or Dr. Robert Page for 2.5 years to start working on honeybees before taking a permanent position at University of North Carolina Greensboro (UNCG) in 2003. His work at UNCG and the Rueppell Research Group is dedicated to understanding various aspects of honey bee biology and health, with special emphasis on behavior, aging, genomics, Varroa, viruses, and other stress. His work has been by numerous grants from private foundations and state and federal agencies, and he has authored over 80 peer reviewed articles.
Dr. Shelley Hoover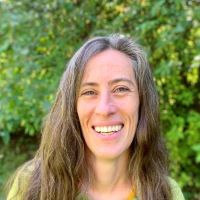 Dr. Shelley Hoover is the Apiculture Unit Head for the Alberta Ministry of Agriculture and Forestry. She is the President of the Canadian Association of Professional Apiculturists and a Past President of the Entomological Society of Alberta. Her research focuses on honey bee breeding, management, nutrition, and pollination. Shelley completed her PhD on worker ovary development at Simon Fraser University, British Columbia. Prior to her current position, she was a Research Associate with the University of British Columbia and the AAFC Beaverlodge Research Farm, and an NSERC postdoctoral fellow at the University of Canterbury,
Christchurch, New Zealand.
Sam Muirhead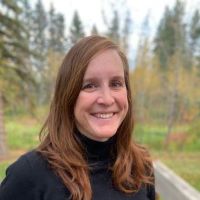 Samantha Muirhead is currently Acting Provincial Apiculturist for the province of Alberta. Samantha has been an Apiculture Research Technician and Apiculture Inspector for the Government of Alberta for the last 14 years. Samantha graduated in 2004 with a Bachelor of Science and has run her own bee colonies in Alberta for the last 11 years.
Rheal Lafreniere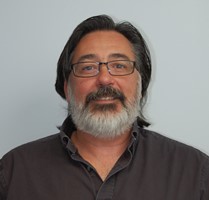 Rheal Lafreniere is the Industry Development Specialist – Provincial Apiarist with Manitoba Agriculture and Resource Development (MARD). Prior to joining MARD in 1996, Rheal worked at the University of Manitoba as a technician in the Department of Entomology, directly after completing a Masters degree in Entomology in 1994. Interestingly enough, Rheal did not study honey bees for his Masters but rather studied ground beetle diversity in natural vs planted jack pine forests. Luckily he says, the beekeeping industry in Manitoba does not hold that against him. Over the years, Rheal has participated on numerous national and International committees involving honey bees including advisory boards, such as the NBDC-TAC, which will be meeting on February 6th and enabled his visit to Leduc. Rheal is best known for his passion for extension and working closely with the beekeepers to solve their problems.
Daryl Wright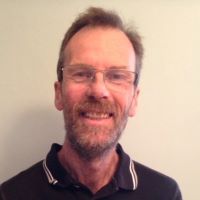 Daryl is currently the Secretary for the Manitoba Beekeepers Association. Since 1997, he operates a small-time commercial beekeeping operation near Winnipeg and recently has been involved in research trials, collecting data for the National Honey Bee Survey and as the contract Chief Inspector (retired) for Honey Bee and Leaf Cutter Bee Diseases in Manitoba. Prior to 1997, Daryl worked as the Regional Bee Inspector and Honey Bee Management Advisor for the United Kingdom Ministry of Agriculture based in Staffordshire England and spent 13 years as a research technician at the Department of Entomology, University of Manitoba. He is currently working with Chilean beekeepers to improve the genetic stock available to Canadian Beekeepers. Daryl received the 2019 Fred Rathje Memorial Award from the Canadian Honey Council. Today Daryl will speak on the progress of establishing a Knowledge Research Transfer Program for Manitoba Beekeepers.
Accommodation offer
Staying at the Royal Hotel Edmonton Airport Leduc during the workshop? Take advantage of our special negotiated room rate! Room rates starting at $109 per night.
To book, please visit Royal Hotel Edmonton Airport Leduc and enter group code 020220bee on the booking screen, or alternatively contact the hotel direct on 780.980.6736.