Mindfulness helps reduce stress and improve wellness. This workshop offers introductory strategies with opportunities for practice.
About this event
2020 Mindfulness!
Jumpstart your best year for wellness

Mindfulness can improve wellbeing and reduce stress.
Curious to learn more?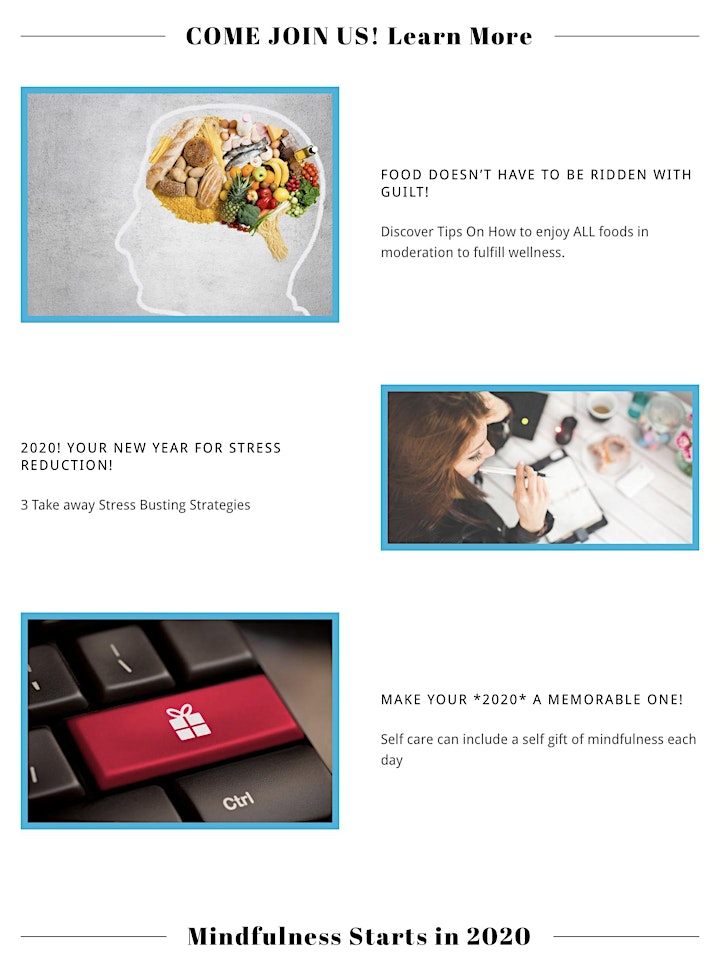 Facilitated by Alisha Groot-Nibblelink, a Registed Dietitian and Shelley Restall, a Registered Social Worker. Alisha combines her knowledge of balanced nutritional intake to the intersection of mindfulness, with a focus on how to enjoy food while nourishing your body. Shelley brings her clinical knowledge, and a passion for supporting others through integrative approaches for stress and anxiety reduction.
Eating all foods can feel great without the guilt.
Organizer of 2020 * Mindfulness! Time to Jumpstart your Wellness Plan.