Refund policy
Contact the organizer to request a refund.
Eventbrite's fee is nonrefundable.
National Talent Management Summit: Building Equity in The Workplace
About this event
In the current era of social unrest as driven by health and racial upheaval, effective Talent Management practices in organizations of all sizes and types are paramount.
Come prepared to network, learn, and return to your virtual or physical workplace with enriched perspectives on how to implement effective practices that build Equity in your workplace.
This event runs for half-day. It is designed to help Corporate Talent Management and other business leaders learn about best-practices that build leadership capabilities which sustain equity in workplaces.
KEYNOTE SPEAKER: Mr. Hamlin Grange, President, Diversipro Inc.
MODERATOR: Ms. Caroline Power, CEO, Canadian HR Academy
PRESSING RESET ON THE ORGANIZATIONAL CULTURE BUTTON
Dr. Bill Howatt, President and Founder, Howatt HR
Ms. LeAnne Thorfinnson, Head of Human Resources, Visa Canada
Ms. Tanya Sinclair, Chief Human Resources Officer, Artscape
SHATTERING GLASS CEILINGS AND STICKY FLOORS
Ms. Deborah Elam, (New Orleans, LA) former Chief Diversity Officer, GE
Ms. Lisa Salley, (Philadelphia, PA) former GE Executive
Mr. Frank Newman, Chief Human Resources Officer, Newman Consulting
PANELIST FOR TOPIC #I: Dr. Bill Howatt, Howatt HR Consulting
Dr. Bill Howatt is the CEO of Howatt Consulting and the Chief of Research and Workforce Productivity at The Conference Board of Canada, a member of the International Research Advisory Council (IRAC) at Pacific Coast University of Workplace Health Sciences (PCU-WHS) and Chair of CSA Standard 21008: Management of Substance Related Impairment in the Workplace.
Bill, a behavioural scientist, is known as one of Canada's top experts in mental health issues in the workplace and has more than 30 years of experience in the field of mental health, addiction, and HR consulting. As a highly-respected columnist for the Globe and Mail, author, clinician, consultant and speaker, he effortlessly engages and inspires both individuals and groups.
MODERATOR: Caroline Power, Canadian HR Academy
Caroline Power, is the CEO of Canadian HR Solutions, Inc. (parent company of Canadian HR Academy, Sensitivity Training Canada, and Worldwide Workplace Learning). A Human Resource Executive, Organizational Psychologist, and Adult Educator with over 25 years of experience she brings deep expertise in Learning and Development, Talent Management, and Workplace Wellness with a focus on Sensitivity Training and building Respectful Workplaces.
She spent the first 10 years of her career in leadership roles at General Electric (GE) Capital after which she held executive positions at Ernst & Young and the Business Development Bank of Canada. Her last industry role was Senior Vice President of Human Resources in the Canadian banking sector.
Power has memberships with the Canadian Psychological Association, the Canadian Society of Industrial and Organizational Psychologists, CPHR Alberta, the Human Resources Professionals' Association, the International Association of Workplace Bullying/Harassment, and the Society of Human Resources Management (US).
KEYNOTE SPEAKER: Hamlin Grange, Diversipro Inc.
Hamlin Grange is a diversity and inclusion strategist and President and Co-Founder of DiversiPro Inc., a workplace diversity training, coaching and consulting firm based in Toronto.
As a diversity change management consulting firm, DiversiPro works with senior leaders and managers and their teams in projects designed to create an inclusive and anti-racist work environment.
Hamlin speaks passionately about the power of diversity and the benefits of creating inclusive environments that value the perspectives and life experiences of each person. He argues convincingly about the importance of running diversity on "all Six Cylinders™" to achieve sustainable results. Hamlin is a former award-winning journalist and he received the Queen's Jubilee medal.
PANELIST FOR TOPIC #II: Deb Elam, Corporate Playbook
Deb is the President and CEO of Corporate Playbook™, a company that provides leaders with strategic direction to elevate diversity, inclusion, philanthropy, and culture in the workplace.
Deb was GE's first-ever black female corporate officer. Her role as Global Chief Diversity Officer placed her in the top 185 of 300,000 employees. In Deb's decorated thirty-year career at General Electric (GE), she led GE's philanthropic efforts through the GE Foundation's $130M budget and GE Volunteers, to tackle some of the world's most critical challenges across health, education and skill attainment.
Deb has received numerous accolades, including 50 Most Powerful Women in Philanthropy from Inside Philanthropy, Women of Excellence Legacy Award from the National Association for Female Executives, and Women of Power Award from the National Urban League.
PANELIST FOR TOPIC #I: LeAnne Thorfinnson, Visa Canada
LeAnne is the Head of Human Resources for Visa Canada, and the HR Business Partner for two Visa business units in the United States, comprising an additional 200 employees. She brings 20+ years of experience to this role where she faces a broad spectrum of challenges that leverage her extensive experience in strategic, business-focused HR. The HR Business Partner role is her sweet spot.
Prior to joining Visa in November 2017, LeAnne worked at Capgemini for 3 years, in a job-share arrangement, where she co-led the Talent Development function for 16,000 employees globally.
Earlier in her career, LeAnne was the Vice President of Operations & IT for Interac, Canada's primary domestic debit network, where she was responsible for fraud, operations, compliance, regulations, security and technology. She held a number of positions at TD Bank in both the business and in HR, where she was an HRBP for a variety of functions. The TD Canada Trust merger shaped her early days in HR.
PANELIST FOR TOPIC #II: Lisa Salley, Heritage Solutions Group
Lisa Salley is the Founder and CEO of Heritage Solutions Group, a strategy advisory firm and the 1st place winner of the 5th Annual Enterprising Woman Business Plan Competition. She has spent over 30 years in corporate American, including senior executive positions at GE, Dow, Underwriters' Laboratories, and the American Petroleum Institute. Her formal training includes metallurgy and materials engineering as well as simulation and modeling of manufacturing systems from Carnegie Mellon University and Renesselaer Polytechnic Institute, respectively.
Lisa's passion is strategy and transformation. She is six sigma master black belt certified and is most well-known for innovation, profitable growth, and execution.
Lisa volunteers in her community especially in the area of generational wealth gap closing, is an avid genealogist of her Gullah heritage, with current research hovering around the 1750's, and is a Silver Star, financial member of Alpha Kappa Alpha Sorority, Boule Chapter. In addition to her professional and civic responsibilities, she has coached girls' soccer at her church and is an ardent advocate for Alzheimer's.
PANELIST FOR TOPIC #II: Frank Newman, Newman Human Resources Consulting
Frank Newman is the founder of Newman Human Resources Consulting Inc., based in Breslau, Ontario, near Kitchener. For over 40 years, Frank has worked in Human Resources to create great working environments where the best people want to come to work every day.
Frank, a Certified HR Leader, is an HR mentor for the Kitchener Waterloo Chamber of Commerce, an HR subject matter expert with the Schelegal School of Business at Wilfred Laurier University, and a volunteer mentor for the Waterloo Region Small Business Centre.
Frank has presented to many community and industry groups. He has also appeared on CTV Kitchener News and is a frequent guest on 570 Radio Kitchener Today. His audiences have included a wide variety of professionals and industry groups including the University of Toronto, the Canadian Institute, and the Ecology of Working Life Association, Canadian Compensation Association, Ontario Institute for Studies in Education, Global HR Business.com and Chambers of Commerce for Guelph, Kitchener/Waterloo and Centre Wellington. In 2019, Frank was a featured presenter at the HRPA Conference in Toronto.
PANELIST FOR TOPIC #I: Tanya Sinclair, Artscape
Tanya Sinclair is an award-winning HRtist – a dynamic human resources executive who is currently the Chief People Officer for Artscape, a Toronto based not-for-profit organization making space for creatives and transforming communities. There, she provides strategic HR leadership as a member of the Executive Team. Tanya is a collaborative HR leader who is passionate about the community.
Tanya holds a Master of Arts degree in Interdisciplinary Studies from Royal Roads University in Victoria B.C. Tanya holds the Certified Human Resources Executive CHRE designation along with the CHRL and CHRP. In 2017, Tanya was recognized as one of Canada's Top 25 HR professionals by Canadian HR Reporter.
Tanya is a workplace mental health advocate who has championed workplace mental health, diversity, and inclusion. In 2020, Tanya was awarded Canada's Harry Jerome Award for Leadership. Also in 2020, Tanya was honoured with an award of distinction as Ontario's Distinguished Human Resources Professional DHRP by the Human Resources Professionals Association HRPA and has served as a long-time mentorship volunteer with the association. Tanya is the founder of Black Human Resources Professionals of Canada.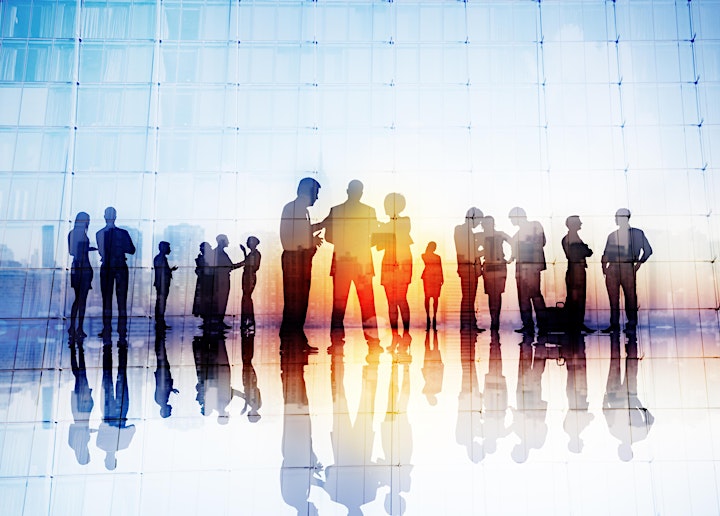 AGENDA
Opening Remarks: 11:00am to 11:15am ET
Keynote: 11:15am to 11:45am ET
Panel 1: 12:00pm to 1:15pm ET (includes 15-minute Q&A)
Pressing Reset on the Organizational Culture Button
Break: 1:15pm to 1:30pm ET
Panel 2: 1:30pm to 2:45pm ET (includes 15-minute Q&A)
Shattering Glass Ceilings and Sticky Floors
Closing Remarks: 2:45pm to 3:00pm ET