About this Event
What does it mean to be a Station Member?
The Station Arts Centre relies largely on support from individuals, businesses and governments. This is in the form of donations, sponsorships, grants and especially, volunteer support. 
Your membership purchase supports the mission and values of the Station Arts Centre; sharing our love of the arts with you! Each membership also comes with some great benefits, so sign up today! 
There are three membership options, so choose the one that best suits you.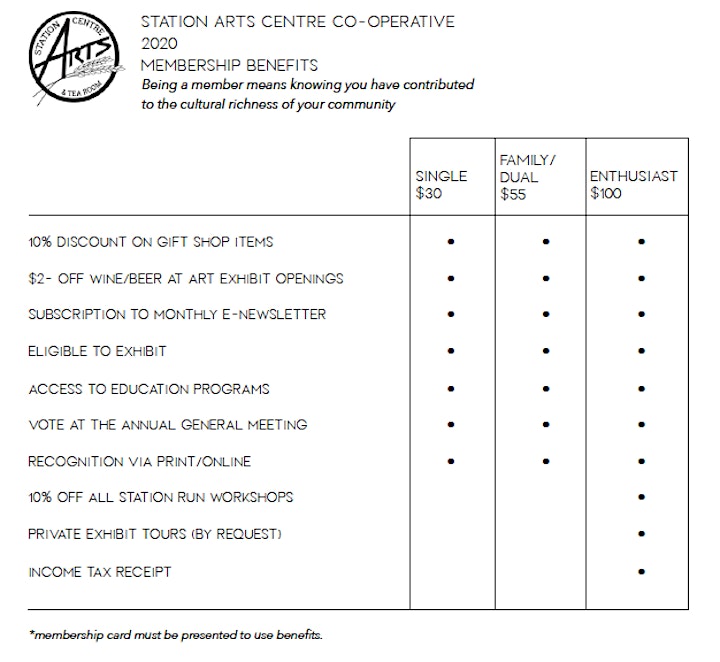 To learn more about our organization and memberships, visit our website.