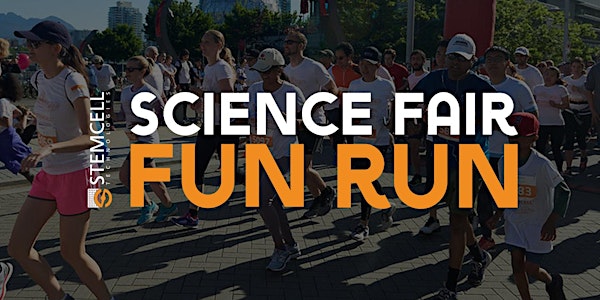 2020 STEMCELL Science Fair Fun Run
When and where
Location
Athletes Village Plaza 1 Athletes Way Vancouver, BC V5Y 0C2 Canada
Description
The province of British Columbia has recently directed that all public gatherings of more than 50 people scheduled before May 31, 2020 should be cancelled or postponed. As a result, the STEMCELL Science Fair Fun Run to be held on May 24, 2020 will be cancelled.
We appreciate your understanding as we navigate this difficult and extraordinary time in the world with the realities of COVID-19 and its impact on our communities. We look forward to inviting you back to the event in May 2021.
The Fun Run draws 1000+ attendees of all ages every year. In the face of this global health concern, we urge all participants, sponsors, and partners to stay healthy and vigilant of the risks. The Government of Canada's Guidelines on Preparation for the novel coronavirus is published here.
We thank you for your interest in the 2020 STEMCELL Science Fair Fun Run. The STEMCELL Science Fair Fun Run is the main fundraising event for Science Fairs in British Columbia and proceeds support the 13 Regional Science Fairs throughout BC and the Yukon, as well as our other Programs for youth.
Most students have already completed their Science Fair projects in advance of the Regional Fairs in BC that are now cancelled. Please be assured that the Science Fair Foundation of BC will be working hard over the next few months to deliver online programming to youth throughout British Columbia and the Yukon. We are working with our Regional Science Fairs to offer virtual Science Fairs where possible and the Youth Innovation Showcase will move to online events as necessary, to ensure that the students receive the best experience possible in these turbulent times.
If you or your organization are interested in being involved in these efforts, please let us know at info[at]sciencefairs.ca. In addition, any assistance that you are able to offer to help us get the word out about these programs would be greatly appreciated.