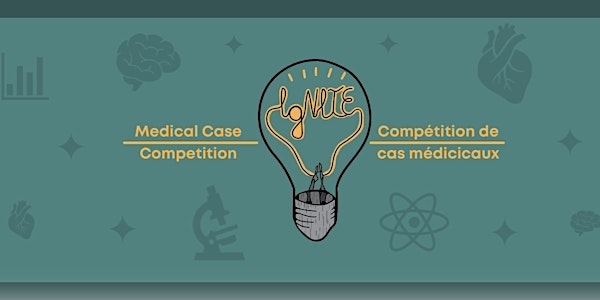 2021-2022 IgNITE Medical Case Competition | Concours de cas médicaux IgNITE
IgNITE is an international virtual research proposal competition/IgNITE est une compétition internationale de propositions de recherche
About this event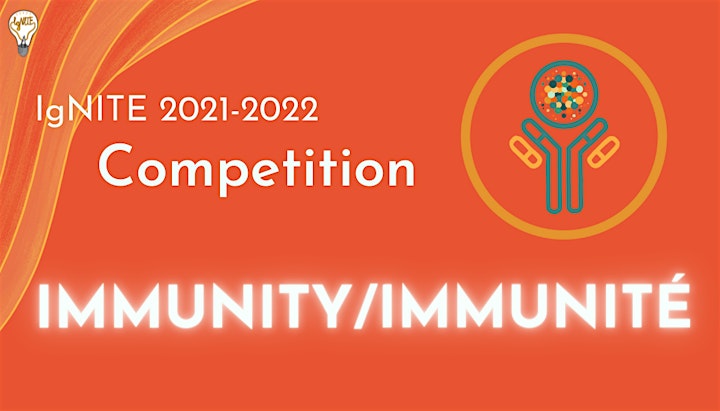 The IgNITE Medical Case Competition recognizes the importance of both scientific research and the medical profession. As such, IgNITE is focused on giving students the opportunity to develop novel ideas that could lead to advancements in the medical field. Specifically, IgNITE provides students with a platform to develop their own research ideas while gaining valuable experience in key lab techniques and creative thinking. They will learn how to effectively communicate these ideas as well. IgNITE teams also get the opportunity to network with some of the top researchers and clinicians in Canada.
What is the competition format? With the help of their mentor, IgNITE teams will submit a 250 word abstract and short elevator pitch presentation for judging in round one (Oct - Nov). The top 40 teams will then be selected and invited to create and present their scientific research poster at the IgNITE conference (Feb - March). Teams of up to 4 members compete for cash prizes and the opportunity to publish in a scientific journals. Check out our website for more info!
Who can compete? Any registered high school or undergraduate student who would like to take the next step in their scientific career! (* Team members do not have to be from the same school or education level)
Please note, graduate students are not eligible to compete. Graduate students can instead join us as mentors (check website for details). Additional charges will apply for refunds.
***
Le Concours de cas médicaux IgNITE reconnaît l'importance de la recherche scientifique et de la profession médicale. De ce fait, IgNITE vise à donner aux étudiants l'occasion de développer de nouvelles idées qui pourraient faire progresser le domaine médical. Plus précisément, IgNITE offre aux étudiants une plateforme pour développer leurs propres idées de recherche tout en acquérant une expérience précieuse dans des techniques de laboratoire clés, une pensée créative et une communication efficace de ces idées. Les équipes d'IgNITE auront l'occasion de réseauter avec certains des meilleurs chercheurs et cliniciens du Canada.
Avec l'aide de leur mentor, les équipes d'IgNITE soumettront un résumé de 250 mots et une courte présentation éclair pour être jugés lors du premier tour. Les 40 meilleures équipes seront ensuite sélectionnées et invitées à créer et à présenter leur affiche de recherche scientifique pour la conférence IgNITE. Les équipes concourent pour des prix monétaires et l'opportunité de publier dans une revue scientifique.
Veuillez noter que les étudiants diplômés ne peuvent pas participer au concours. Par contre, les étudiants diplômés peuvent se joindre à nous comme mentors. (visitez le site web pour plus de détails). Des frais supplémentaires s'appliqueront pour les remboursements.
Date and time
Location
Refund policy