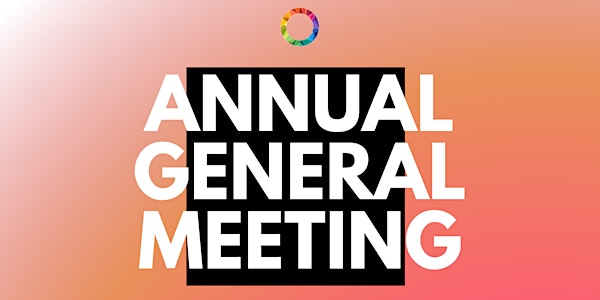 2021 Annual General Meeting
All 2SLGBTQIA+ folks, allies, and supporters in Edmonton are invited to join us for our Annual General Meeting!
About this event
The Pride Centre of Edmonton is hosting its 2021 Annual General Meeting via Zoom on Saturday, July 24! Please see more details on how to access the AGM as well as become a voting member below.
Times: 1 - 4 pm (MST)
Registration: All community members wishing to attend the 2021 AGM must register via Eventbrite. Once you have registered a unique link will be sent to you prior to the meeting. Please check your spam inbox to ensure you don't miss it.
Voting membership:
While all interested folks are able to attend the AGM, only those with active voting memberships may vote. The cost of a membership is $25 and reduction or waivers are available until July 12. To become a member, please fill out our 2021 membership form: https://docs.google.com/forms/d/e/1FAIpQLSepa-yHE8OFog1UQBdXcOGcwh7avLG-t0uhKaRrA3u8RipEPQ/viewform
Note: If you became a member of the PCE in 2020, you do not have to purchase a new membership as yours will carry over to 2021
If you have any inquiries or need any further assistance, please contact the Pride Centre of Edmonton.
Phone: (780) 488-3234
Email: hello@pridecentreofedmonton.ca