Event Information
Refund Policy
Contact the organizer to request a refund.
Eventbrite's fee is nonrefundable.
Register to attend the #BCOrganic2021 Conference
About this Event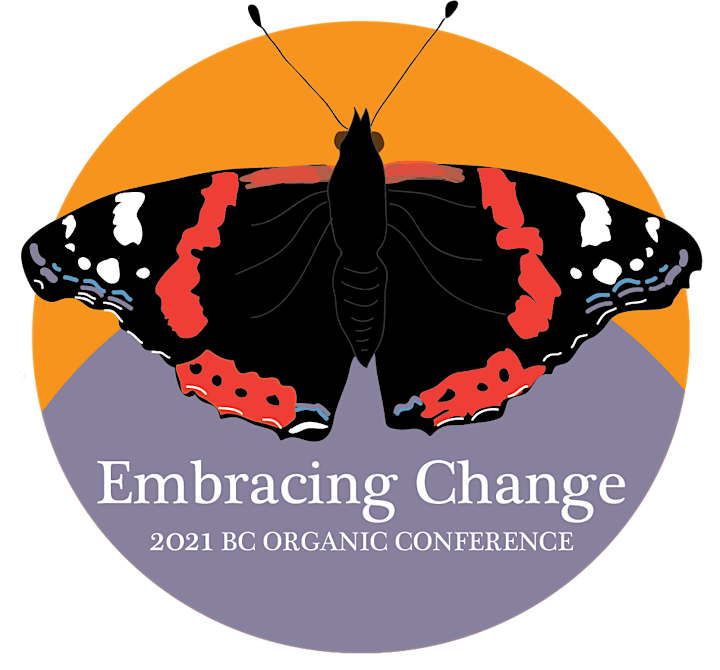 The Certified Organic Associations of British Columbia is excited to announce its 2021 Organic Farming Conference. The conference will be structured differently than usual due to the pandemic, and will consist of the following components:
1. A two-day main event, featuring a series of socially-distanced farm tours across BC on the Saturday, followed by an online gathering the next day, featuring speakers and topics that will inspire, educate, and provoke conversation among our community members! See further down for some information about our keynote address.
2. To replace the traditional in-person seminars and workshops, we are producing an audio series (podcast) that will be released one month ahead of the conference weekend, so that attendees can engage with this comprehensive resource at their own pace. The series will feature more than twenty episodes intended to provide valuable updates, provoke discussion, and improve listeners' farming, marketing, and much more.
The online gathering on the weekend of the conference will feature some Q&As with a selection of the speakers featured in the podcast.
3. Our regular tradeshow will be replaced by a virtual one that will be wound into the podcast series.
For this conference we have chosen the theme 'Embracing Change', which seemed wholly appropriate given the climate change mitigation and adaptation strategies we must consider, the pandemic world we find ourselves in, and the virtual nature of this, our 28th annual conference!
In partnership with the BC Association of Farmers Markets, we are offering a package discount. If you pay full price for a ticket to our conference, feel free to request a coupon code for 20% off the price of the BCAFM conference. Or, if you've already purchased a ticket to that conference, you can contact them to request a promo code for 20% off the ticket price of your ticket for this conference.
Your 2021 Keynote Address:
Darrin Qualman on Farming Amidst a Climate Crisis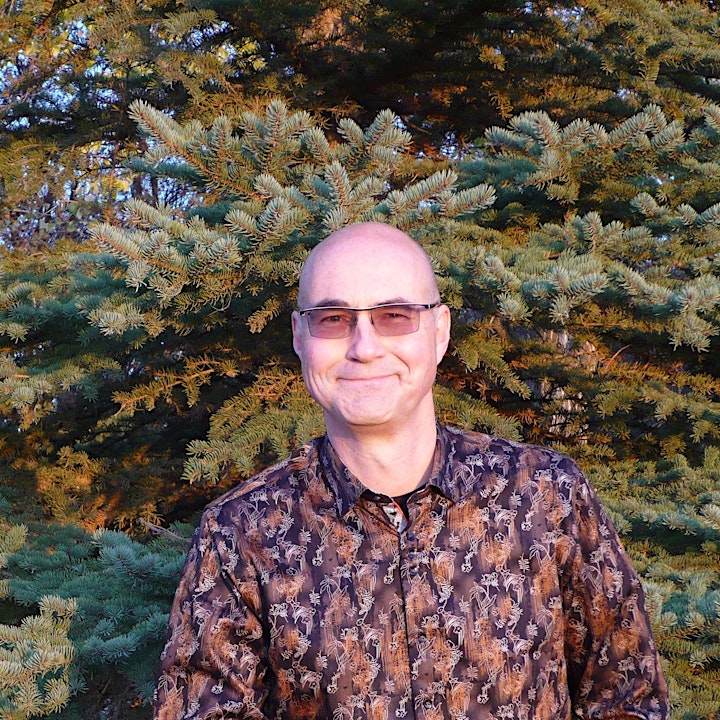 At our online gathering on February 28th, your 2021 Conference Keynote will be delivered by Darrin Qualman. Darrin is the Director of Climate Crisis Policy and Action for the National Farmers Union. He is the author of the 2019 report, Tackling the Farm Crisis and the Climate Crisis, and the 2019 book, Civilization Critical: Energy, Food, Nature, and the Future. He farmed for two decades and has academic degrees in history, biology, and political studies.
Climate change threatens farmers in BC and the rest of Canada. This presentation will look at possible impacts to BC farms, the emissions coming from those farms, and ways that farmers can change their practices to reduce emissions and make their operations resilient and climate-compatible. It will also look at the government policies needed to support farmers in making these transitions. Finally, it will look at the positive net income effects that low-input, organic, regenerative, and agroecological practices can have for farmers' livelihoods. Rational, supportive government policies could help farmers transition, and could help propagate the positive solutions already in action on many farms.
Conference Podcast Summary
For a more details about each episode, please visit our official conference website. But here is a summary of the sessions the podcast will cover:
Research Roundup! Wireworm Control | Integrating Hogs & Covercrops in Veggie Systems | Consumer Behaviour around Covid-19 | Berry Pomace as Antibiotic in Poultry Feed | New Insights About Parasitic Wasps | Cover Crops in the Vineyard
Considering A Small Farm Future: An interview with author and farmer Chris Smaje, whose recently published book, A Small Farm Future, makes the case for a society built around local economies, self-provisioning, agricultural diversity, and a shared earth.
On-Farm Livestock Necropsy Advice: Rancher Tristan Banwell speaks with Veterinary Pathologist Glenna McGregor of the BC Ministry of Ag's Animal Health Centre about on farm necropsy, and about the role the Animal Health Centre plays in the prevention, control and management of animal pests and diseases in British Columbia
A Conversation with Charles Massey: Rancher Tristan Banwell in conversation with Charles Massey, author of Call of the Reed Warbler and renowned regenerative farmer. Tristan will ask Charles to situate the organic movement's role in avoiding ecological collapse, and to share success stories from around the world.
Biological Pest Control with Purchased Arthropods: A fascinating talk about some of the history of biological pest control with a BC-based expert on the subject: Brian Spencer of Applied Bio-Nomics.
Updates to the Organic Tree Fruit Management Manual: Orchardist Molly Thurston interviews orchardist Linda Edwards and Entomologist Tamara Richardson about their collaboration to update the previous version of Linda's Organic Tree Fruit Management manual. Tragically, Linda died the day after providing this interview. This manual represents just one part of her immense contribution to the organic industry here in BC and beyond. We plan to produce an additional episode to highlight those contributions. Our condolences go to Linda's family and friends.
Organic Standards Updates: A few of the episodes in this series will be focused on updates to organic standards, and some Q&A around the standards and their interpretation.
Wholesale Buyer Perspectives: Conversations with various wholesale buyers in the BC supply chain about trends in consumer behaviour and advice for initiating and expanding relationships with wholesale buyers.
Restaurant Buyer Perspectives: Advice from chefs on landing and keeping restaurant accounts.
Online Sales Platform Review: The pandemic has forced many producers to shift some or all of their sales online. In this episode we'll talk about some of your options for online sales platforms, and what to consider before committing.
Soil Test Advice & Interpretation: Taking regular soil samples is a great way to keep tabs on the health of your most precious resource! In this episode we'll talk about soil sampling, and how to interpret your lab results.
Orchard Soil Health & Industry Trends: Orchardist Molly Thurston interviews David Granatstein, recently retired Professor Emeritus at Washington State University. David served as a sustainable agriculture specialist for over two decades, with a focus on orchard management<
The Regenerative Organic Certified Standard: A conversation with Elizabeth Whitlow, Executive Director of the Regenerative Organic Association, which oversees the Regenerative Organic Certified program. This new standard requires organic certification as a prerequisite, then adds additional requirements related to soil & land management, animal welfare, and social justice. Is this 'beyond organic' development the way the industry is headed? Elizabeth shares her perspective.
Seeds Seeds Seeds: Our podcast will feature conversations with Keeley Nixon, Executive Director of the BC Eco Seed Co-op; Dan Brisebois, author and co-owner of La Ferme Tournesol Seeds in Quebec, and BC Seed Grower Sal Dominelli of Sweet Rock Farm.
Climate Change Mitigation in the Context of BC's Unique Food System: This one's a teaser for our keynote presentation at the February 28th online gathering. Food Policy Researcher Abra Brynne interviews Darrin Qualman, Director of Climate Crisis Policy and Action for the National Farmers Union and author of Civilization Critical: Energy, Food, Nature, and the Future.
...and more to come!

The COABC would like to acknowledge our conference partnership with the Institute for Community Engaged Research at UBC Okanagan. The institute is providing technical expertise, tools, and a physical space for broadcasting the online event for this conference.
Date and Time
Location
Refund Policy
Contact the organizer to request a refund.
Eventbrite's fee is nonrefundable.