2021 Conference on Environmental Management - virtual edition
Three day event featuring Capstone presentations from our students in the Bachelor of Applied Science in Environmental Management program.
About this Event
Join us on March 16, 18 and 25 from 1:00-3:15 PM.
We have limited spaces; please register today for one or for all events.
This event is approved for AIA CCP hours.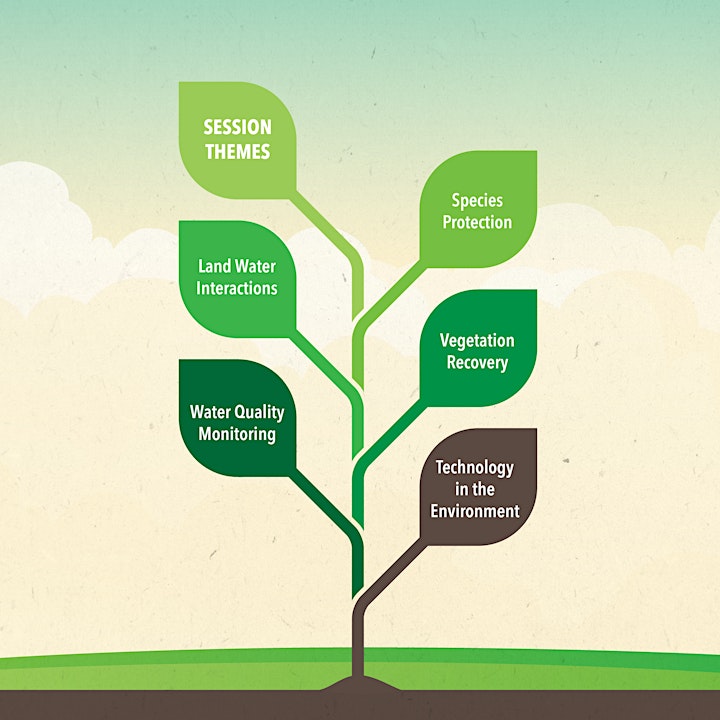 Learn about recent findings with our BASEM students completing their practicum in industry with host agencies such as Golder, Piperino Land Services, Ducks Unlimited, Thorhild County, Teck Resources, Ram River Environmental, Woodlands North, Teck Resources, Summit, Metis Nation of Alberta, ECCC - Canadian Wildlife Service and Parks Canada.
Themes and Topics covered per day:
March 16 – Themes: Vegetation Recovery and Water Meets Land
Developing weed mitigation for progressive reclamation using well-site criteria
Drilling waste disposal and natural attenuation on gas wellsites
Alternative methods of stream bank protection
Reclamation and long-term monitoring of Namepi Creek on crown land in Thorhild County
March 18 – Theme: Technology in the Environment
SRF - saturated rock fills: selenium and nitrate removal
Migration of chloride-based salts
Using consumer grade unmanned aerial vehicles to perform watercourse crossing surveys
Prioritizing road deactivation using GIS and field assessments
March 25 – Themes: Water Quality Monitoring and Species Protection
Aquatic monitoring program for nearby gas plant
An assessment of the abundance of traditional plants
Assessing riparian restoration success on moist mixed grassland prairie one-year post dam removal
Protection through policy: How partnerships, agreements, and contributions benefit conservation
We are looking forward to connecting with you,
Lakeland College, School of Environmental Sciences