Sales Have Ended
Registrations are closed
We're sorry, but ticket sales are closed for this event. Please visit our website https://crscaucus.info.yorku.ca/crs-cerlac-2021-conference/ or email us yorkcrscaucus@gmail.com to see how you can access conference materials.
Recognition, Agency, and Deservingness: (Re)framing Refugee, Black, and Indigenous Movements
About this event
The Centre for Refugee Studies and the Centre for Research on Latin America and the Caribbean are pleased to present their 2021 virtual student conference. We are encouraging donations for FCJ Refugee Centre and Justice/Justicia for Migrant Workers in lieu of registration fees. Please click the links here to donate directly to these wonderful organizations.
This event's purpose is to bring together students and researchers in a virtual space to explore and recognize the struggles regarding recognition, agency and deservingness for refugees, forced migrants, Black and Indigenous movements. This conference seeks to bring to fruition meaningful discussions on these issues, calls to action, and potentials for liberation before, during, and after the pandemic.
Panel presentations will be happening concurrently.
Event Schedule (available https://crscaucus.info.yorku.ca/program/ ):
FRIDAY FEBRUARY 26
Opening presentation: Oonya Kempadoo, author of Buxton Spice (February 26 9:00-10:15 a.m. EST)
PANEL 1: Atlantic Slavery: History, Memory and Creative Scholarship (10:30 a.m. - 12:00 p.m. EST)
PANEL 2: Gatekeeping and Institutional Representations of 'Otherness' (10:30 a.m. - 12:00 p.m. EST)
PANEL 3: Stories of Caribbean Migration: Deservingness, Eligibility, and Diasporas (12:30 p.m. - 1:45 p.m. EST)
PANEL 4: Gendering Refugee Experiences: Towards Feminist Methodologies (12:30- 1:45 p.m. EST)
PANEL 5: Migration Control and Bordering Practices (2:00-3:30 p.m. EST)
PANEL 6: Practicing Knowledge through Art, Creative Expressions, and Lived Experiences (2:00-3:30 p.m. EST)
Dialogue on Anti-Black Racism with Evelyn Amponsah (4:00-5:30 p.m. EST)
SATURDAY FEBRUARY 27
Keynote address: Gabriel Allahdua (Justice for Migrant Workers) (10-11:30 a.m. EST)
PANEL 7: Migration in South America: Responses to Displacement and Settlement (12:00- 1:15 p.m. EST)
PANEL 8: Refugee Self-Representation and Agency (12:00- 1:15 p.m. EST)
Roundtable Panel Discussion: Re-Embodying and Mobilizing Indigenous Health and Medicine, with Amy Hull, Brianna Olson-Pitawanakwat, and Dr. Barry Lavallee ( 1:30-3:00 p.m. EST)
Q&A Session for read-only presentations on the conference website ( 3:15-3:45 p.m. EST)
PANEL 9: Migrant & Refugee Belonging and Sense of Place (3:45 - 5:15 p.m. EST)
PANEL 10: Forming Solidarities: Black, Indigenous and Refugee Movements (3:45 - 5:15 p.m. EST)
Wrap-up Acknowledgments and Musical Performance - Music by Amai Kuda et les Bois (5:15-6:00 p.m. EST)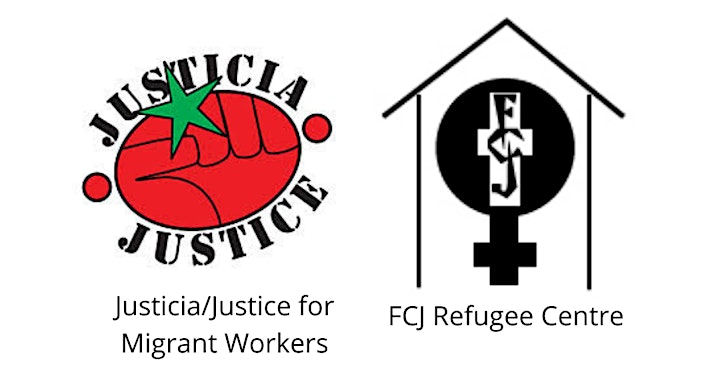 Thank you to the 2021 CRS-CERLAC Student Conference Co-sponsors:
Centre for Feminist Research (CFR), York University
Centre for Refugee Studies (CRS), York University
Centre for Research on Latin America and the Caribbean (CERLAC), York University
Department of History, York University
Department of Humanities, York University
Dr. Patrick Alcedo (Department of Dance, York University)
Faculty of Environmental and Urban Change (EUC), York University
Faculty of Graduate Studies (FGS), York University
Founders College, York University
Graduate Program in Communications and Culture, York University
Graduate Program in Development Studies, York University
Graduate Program in Geography, York University
Graduate Program in Sociology, York University
International Studies Program at Glendon College, York University
Master of Public Policy, Administration and Law (MPPAL) Program & School of Public Policy and Administration (SPPA), York University
Office of the Provost & Vice-President Academic, York University
Osgoode Hall Law School, York University
York Centre for Asian Research (YCAR)
York University Bookstore
York University Libraries (YUL)