Join us for the 2021 Spring Conference Monday, April 12th to Sunday, April 18, 2021
About this event
Join us for the 2021 Spring Conference
Monday, April 12th to Sunday, April 18, 2021.
Program / Schedule
Monday, April 12th
Workshop
7PM - 8PM
Toastmasters: Your Pathway to Emotional Intelligence - Philip Lai
8PM - 9PM
International Presenter:
Build a Better You: Translating Toastmasters Into Your Personal and Professional Life - Melissa McGavick
Tuesday, April 13th
Workshop
7PM - 8PM
So You Have to Write and Present a Speech, Now What? - Manisha Melwani
Wednesday, April 14th
Workshop:
7PM - 8PM
Beyond Transactions-How to be a Transformational Leader - Jules Hare
8PM -9PM
Uncomfortable Conversations with Guerdah & Melanie
Melanie Taddeo & Guerdah Felix
Thursday, April 15th
Workshop:
7PM -8PM
Take Your Dot for a Walk - Tuula Redditt
8PM - 9PM
TBA!
Friday, April 16th
Sign In / Meet and Greet
Opening Ceremonies
Parade of Banners
DTM Recognition
Comfort Break
Workshop: Toastmaster Rotary Alliance
Sue Storie
Workshop: Studio Operating Procedures
Emily Nichols
Workshop: Stories Connect
Carolyn Wilker
Comfort Break / Networking – Mix & Mingle
District 86 Entertainment
Saturday, April 17th
Registration,
Opening Ceremonies
Comfort Break / Settle in time
District 86 Council Business Reports
Candidates Showcase
Sign in for Business Session
Comfort Break
District Leaders Keynote
Office Installation
Comfort Break
Directors Ball / Games
Sunday, April 18th
Registration
Workshop: Power Up Your Speeches with Storytelling
Kwesi Millington
Workshop: The Benefits of Being a Mentor and Mentee
Cathy Dranitsaris
Workshop: Stronger Links on LinkedIn
Steve Elliot
Comfort Break
Opening Ceremonies
9:00 – 11:30 am International Speech Contest
Comfort Break / Networking
Acknowledgments
Workshop - International Director for Region 6 - Melissa McGavick, DTM, ID R6 - Talk with Me! - Communicating in a way that builds relationships.
12:55 – 1:00 pm Adjourn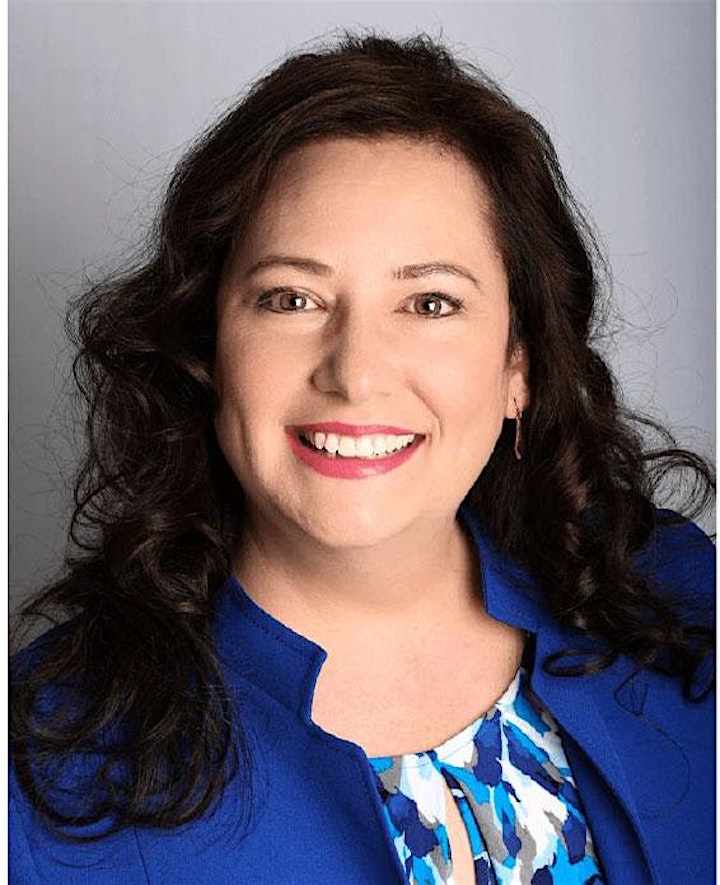 Conference Keynote Speaker
International Director, Region 6
Melissa McGavick, DTM
Melissa McGavick, DTM, of Cranberry Township, Pennsylvania, is a professional speaker and trainer. She is the owner of McGavick Interactive Training, which was founded in 2004.
McGavick earned a bachelor of arts degree in communications and media studies from Pennsylvania State University. In 2008, she was awarded Business Woman of the Year by the Women's Business Network of Western Pennsylvania for her excellence and leadership in her profession. The following year, she served as president of the Board of Directors for the same organization.
A Toastmaster since 2004, McGavick's home club is Cranberry High Noon Toastmasters in Cranberry Township. She has held a number of high-profile leadership positions within Toastmasters and has attained the Distinguished Toastmaster designation—the highest level of educational achievement in the organization.
"As a business owner, Toastmasters has given me the opportunity to learn to communicate more clearly with my clients. The leadership positions in the Toastmasters program have afforded me the opportunity to develop higher level leadership skills that typically only executives of large corporate organizations have the opportunity to practice," she said.
As a member of the Toastmasters International Board of Directors, McGavick is a "working ambassador" for the organization. She works with the Board to develop, support, and modify the policies and procedures that guide Toastmasters International in fulfilling its mission.