Members and supporters of the OBHS. Join us for our annual general meeting to be held virtually on November 4th at 6pm EST.
About this event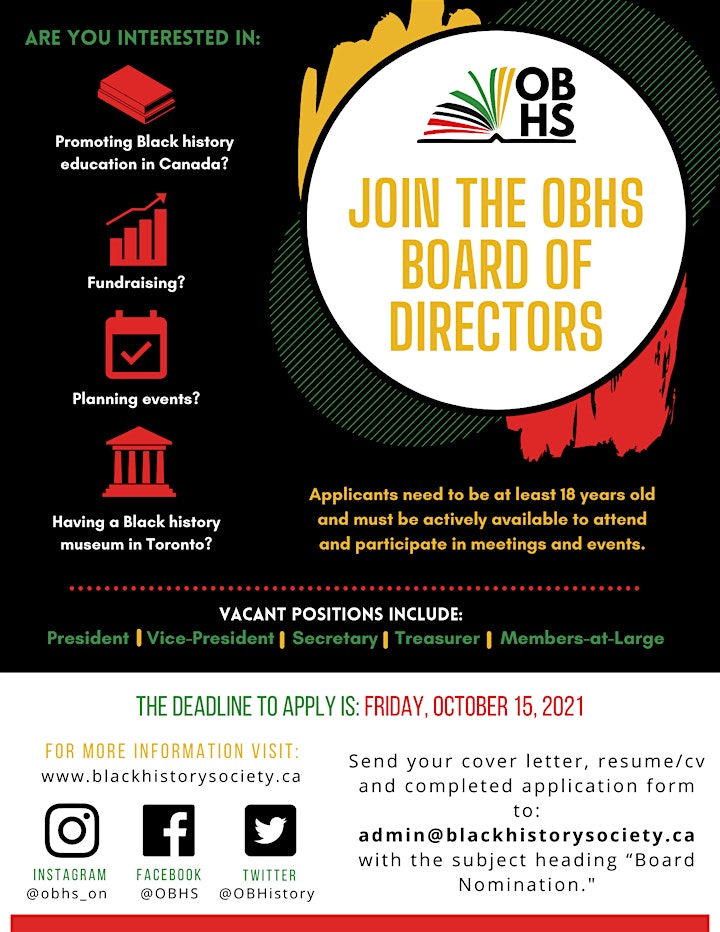 Are you interested in applying to be an OBHS Board member? Please complete this nomination application and include the signature of 2 OBHS members (nominators)
Organizer of 2021 Ontario Black History Society AGM
The Ontario Black History Society (OBHS) is a non-profit registered Canadian charity, dedicated to the study, preservation and promotion of Black History and heritage.
The Society aims to foster public interest and encourage the interest of Black History through:
Recognition, preservation and promotion of the contributions of Black peoples and their collective histories through education, research and cooperation.
Sponsorship and support of educational conferences and exhibits in this field.
Promoting the inclusion of material on Black History in school curricular.