The Annual TAPA Online Auction is back! Support the Toronto core with items sourced from local businesses and help us continue our programs.
About this event
In celebration of our milestone Anniversary, we have some fantastic packages up for auction this year. Your participation in this annual event helps to sustain a broad network of programs and services that, in turn, support Toronto's professional theatre, dance and opera community, particularly during this time of pandemic.
The timing is perfect for seasonal gift giving and we are thrilled to offer a range of amazing experiences and packages. With so many great deals, we are sure there is something for everyone.
Tickets subject to COVID-19 pandemic legislation. TAPA cannot guarantee performance dates and times for packages that include tickets. All purchases are final.
Looking for ways to support Toronto Alliance for the Performing Arts?
Make a donation - The TAPA Online Auction is only one of the ways that TAPA fundraises throughout the year. The charitable arm of TAPA, Performing Arts Information Services, accepts donations year round. Each and every donation of each and every amount goes towards our continued efforts to advocate for and the theatre, dance, and opera organizations we represent, as well as helping us continue our various programs that help create a more equitable and accessible sector.
Support our members - TAPA members have continued working hard throughout the pandemic, putting their resilience and creativity on full display. As our theatres begin to reopen, please explore the programming at our local theatres and show up to support.
Bid in the auction - This wouldn't be an event page for the auction if we didn't pitch it! Please take a look at the amazing items and packages we have curated and help us celebrate our 40th Anniversary by taking part in the fun. Start your engines and may the odds be ever in your favour.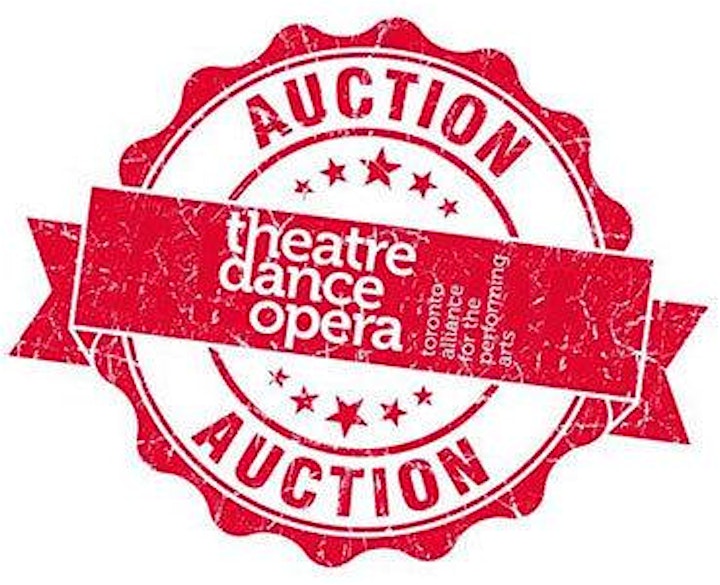 Organizer of 2021 TAPA 40th Anniversary Online Auction