Sales Have Ended
Ticket sales have ended
Ticket sales for theatre screenings are closed but you can still watch the TMFF 2021 films online. For more info, visit torontomotofilmfest.com/tickets
Sales Have Ended
Ticket sales have ended
Ticket sales for theatre screenings are closed but you can still watch the TMFF 2021 films online. For more info, visit torontomotofilmfest.com/tickets
The Wall + Chomolungma Lam Thu (Road to Mount Everest)
About this event
THE WALL
Built in 1928, The Original Motodrom is the oldest traveling Wall Of Death in the world and will soon be a 100 year old. The four "Motorellos" Capt Donald Ganslmeier, El Clemente, Peter Petersen, and The Flying Dutchman are keeping the soul of their vintage motorcycles alive by riding the Wall Of Death and entertaining hundreds of thousands of people. For them, the passion for The Wall still burns strong.
Filmed over the five spearing spanning 2015 through 2020, The Wall gives us a rare, in depth look into a disappearing profession and way of life. Beautiful and at times heartbreaking, we see through the expert eye of filmmaker Stéphane Gautronneau how the passion of these riders alone is what keeps the Wall Of Death alive today.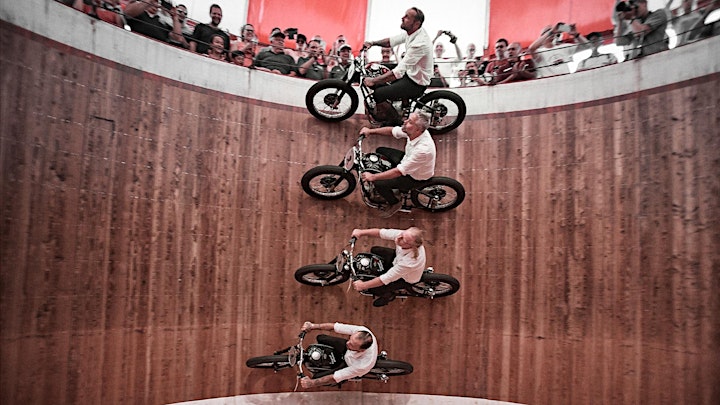 CHOMOLUNGMA LAM THU
Mount Everest serves as the backdrop to Siddharth Shukla's beautifully told and emotional story about a group of riders who make their way to Everest's North Face Base Camp, at 17,000 feet above sea level.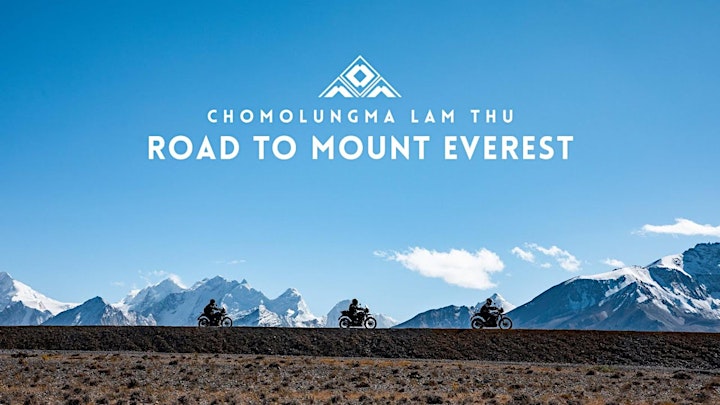 Organizer of 2021 TMFF Individual Ticket - Friday, Sept 17 @ 9:30 PM
Universal stories told through the lens of motorcycling.
Since 2017 the Toronto Motorcycle Film Festival has been celebrating the intersection of motorcycles, film, and the arts and is the first and only Canadian festival dedicated to screening movies focused on motorcycles and the incredible culture of motorcycling. Held over multiple days, the Festival features world, international and Canadian film premieres, meet and greets with filmmakers, jury and audience awards, Q&A panels, and receptions.