Event Information
Refund Policy
Refunds up to 1 day before event
Eventbrite's fee is nonrefundable.
Mappe tes objectifs pour 2021 à la lumière de tes réelles ambitions.
About this Event
Le 4 décembre prochain, je t'invite à me rejoindre, moi et d'autres ambitieuses, pour un atelier live de planification annuelle.
Le but est de t'aider à coucher sur papier, mapper et prioriser les objectifs, grands projets et actions-clés pour l'année qui approche.
Pendant les trois heures que durent cet événement, tu vas:
✏️ Te structurer afin de faire un bilan lucide et identifier les meilleures opportunités pour 2021
✏️ Clancher ta réflexion via des séances de type Pomodoro pour s'assurer que tu fais le travail en LIVE avec moi
✏️ Échanger des idées en petits groupes, idéal pour brainstormer quand tu te sens bloquée
✏️ Apprendre des tactiques pour appuyer ta planification de contenu sur tes grands objectifs et ta vision
✏️ Consolider ton processus dans un workbook qui va t'aider à suivre le flow
Pourquoi tu dois absolument rejoindre le party?
Parce que qu'en plus de tout le contenu que je crée en amont pour t'aider à planifier stratégiquement 2021, tu vas avoir accès un véritable *behind-the-scenes* de ma business de de comment je m'assure de me fixer des objectifs ambitieux et réalistes en tant que maman, créatrice de contenu et entrepreneuse.
Le temps est enfin venu de dire aurevoir à 2020 et d'embrasser les possibilité de la nouvelle année. Monte sur le gouvernail, sors ta boussole et regarde les étoiles.
En avant toutes!
QUI JE SUIS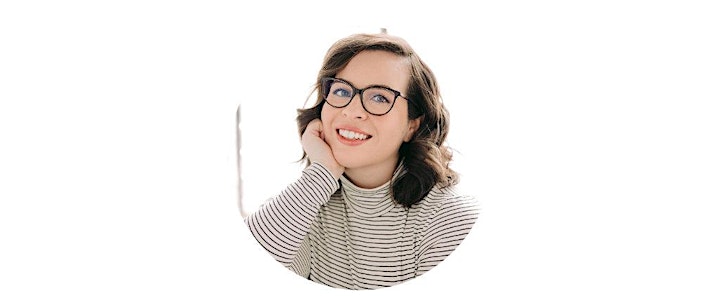 Salut! Mon nom est Tatiana et j'aide les entrepreneurs et femmes d'ambition à trouver leur voix sur le web. Ma mission est de t'amener à magnétiser ton succès professionnel grâce au pouvoir du marketing, du storytelling et du branding personnel.
Via Aime Ta Marque, mon blogue, mon infolettre, puis mon podcast, j'ai bâti ma notoriété à travers une création de contenu engagée, incisive et surtout 100% authentique.
Aujourd'hui, je veux que ton message à TOI résonne le plus fort possible avec TA communauté.

Date and Time
Location
Refund Policy
Refunds up to 1 day before event
Eventbrite's fee is nonrefundable.