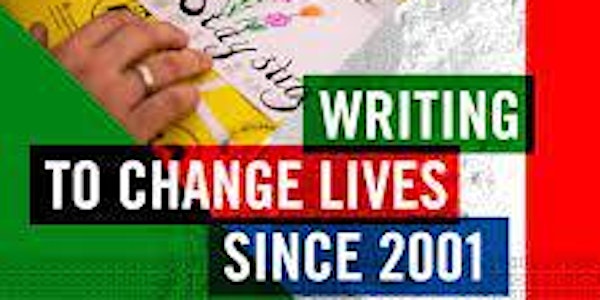 2021 Write for Rights :Amnesty Okanagan In Person Event
Amnesty Okanagan welcomes all letter writers in Kelowna and West Kelowna to our in-person letter writing event at Okanagan College
When and where
Location
Room E309 - Okanagan College - Kelowna Campus 1000 K. L. O. Road Kelowna, BC V1Y 4X8 Canada
About this event
Every year on or near Human Rights Day on December 10, Amnesty Okanagan community members come together to write letters on behalf of prisoners of conscience from all over the world.
This will be an in-person event on Thursday, December 9 from 4:30 to 7:00 p.m. in Room E-307 at Okanagan College - Kelowna campus. Participants will be expected to wear masks, show proof of vaccination and leave contact tracing information.
There will also be an online letter writing event on December 8. There is a separate Eventbrite registration for that event.
We will write letters in support of the 10 people and communities identified by Amnesty for 2021. We will use the power of letter-writing to influence world leaders to protect individuals or communities whose human rights have been denied. We will also write support letters and emails of support for the identified individuals. If you are on Twitter, Instagram or Facebook there are also opportunities to provide support on those platforms.
This is a drop-in event, so there's no need to be available during the entire 2½ hour block. We encourage you to invite others to join this event. Pre-registrating on Eventbrite will help us plan and provide you with this year's cases and sample letters.
Last year, nearly 4.5 million letters worldwide resulted in prisoners being released, medical conditions improved and more. Your letters do make a difference!