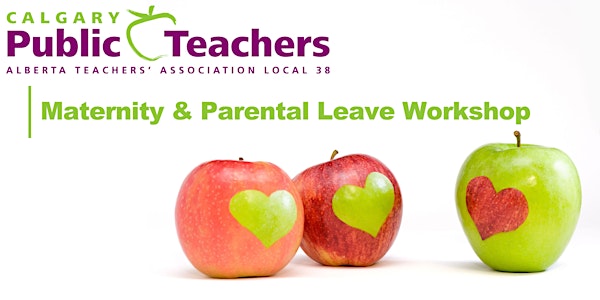 2022-2023 Calgary Public Teachers Maternity/Parental Leave Workshops
A comprehensive overview of the rights and entitlements of teachers related to maternity/parental leaves, & EI maternity/parental benefits.
About this event
Calgary Public Teachers ATA Local 38 holds monthly Maternity Leave Workshops for certificated Calgary Board of  Education teachers.
Partners are welcome!
Online Workshops
Online workshops are delivered via Zoom. Participants will receive an email a few days prior to the workshop with joining instructions and a link to download the information package.
Dates:
2022 August 29 (Monday)
2022 September 29 (Thursday)
2022 October 27 (Thursday)
2022 November 17 (Thursday)
2022 December 12 (Monday)
2023 January 26 (Thursday)
2023 February 27 (Monday)
2023 March 16 (Thursday)
2023 April 16 (Tuesday)
2023 May 18 (Thursday)
2023 June 21 (Wednesday)