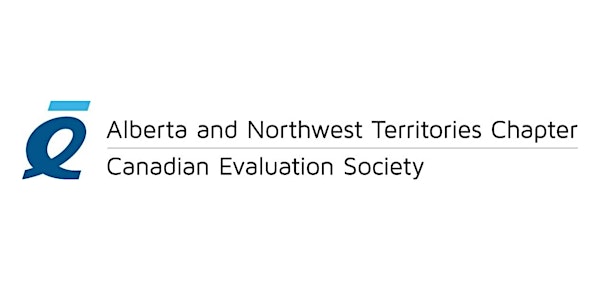 2022 AGM & Learning Event - In-person Attendance
Learning Event: Practicing Culturally Responsive & Equitable Evaluation 2022 Annual General Meeting to follow
When and where
Location
Central Library 800 3 Street Southeast Calgary, AB T2G 2E7 Canada
About this event
Join us IN-PERSON at our upcoming Learning Event, followed by the CES AB/NWT Annual General Meeting! This will be our Chapter's first in-person event since 2019. Some of us feel excited to gather socially for the first time since the pandemic began and others feel apprehensive. While we cannot guarantee that participants will not become infected with COVID-19, we have adopted preventative measures to reduce the potential spread of the COVID-19 virus.
Please note, the learning event presenters will be virtual and not in-person. The in-person option is available for CES Members only.
9:30 am – 11:30 am MT | Learning Event
Practicing Culturally Responsive & Equitable Evaluation
Culture influences every dimension of the evaluation process and its stakeholders. This is why evaluations need to be culturally responsive to be meaningful and valid. Taking an equity, diversity, inclusion, and indigeneity lens is key to ensure recognition, accurate interpretation, and use of evaluations.
Our Virtual Panelists
Our panelists include international, national, and local scholars and leaders in the evaluation field who work passionately to ensure that evaluation practice enhances social justice.
Ayesha Boyce is an Associate Professor at Arizona State University and an Adjunct Associate Professor at UNC Greensboro. She also co-directs the STEM Program Evaluation Lab. Boyce's scholarship focuses on attending to value stances and issues related to diversity, equity, inclusion, access, cultural responsiveness, and social justice within evaluation especially multi-site, STEM, and contexts with historically marginalized populations. She has evaluated more than 55 programs funded by the National Science Foundation (NSF), US Department of Education, National Institutes of Health, and Spencer and Teagle foundations.
Jill A. Chouinard is an Associate Professor in the School of Public Administration at the University of Victoria. She is assuming the role of Editor in Chief for the Canadian Journal of Program Evaluation. Her interdisciplinary scholarship informs her interest in culture, and in issues of in/equity and social justice. Chouinard's main research areas are in culturally responsive approaches to research and evaluation, participatory research and evaluation, and evaluation and public policy. Much of her evaluation work has been conducted in culturally and socially diverse community settings, where she has extensive experience leading evaluations at the community level.
11:30 am – 12:00 pm MT | Break (Lunch will be provided for in-person attendees)
12:00 pm – 1:00 pm MT | 2022 CES AB/NWT Annual General Meeting
CES Members and non-members are welcome to attend both the presentation and AGM, however only CES Members will be able to vote. The agenda and annual report will be circulated in advance.
Cost:
CES Members: FREE