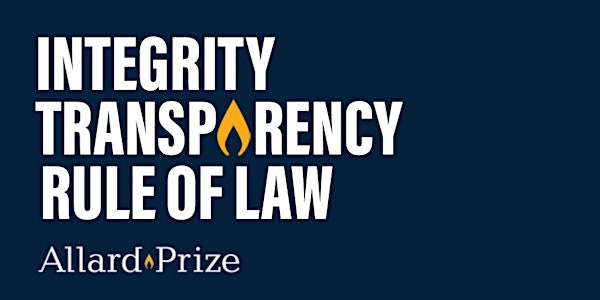 2022 Allard Prize Ceremony
Join us live as we present the 2022 Allard Prize
About this event
The 2022 Allard Prize for International Integrity will be awarded at a virtual ceremony to be held on October 19th, 2022 at 12pm (PDT). The $100,000 CAD Prize was established in 2012 and is one of the largest anti-corruption prizes in the world.
The finalists for this year's prize are Pavla Holcová, Ismael Bojórquez Perea, and the International Consortium of Investigative Journalists.
Click here to read more about our incredible finalists.