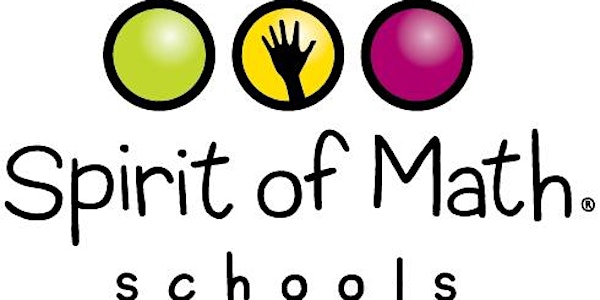 2022 - AMC 8 at Markham East (Grade 8) - American Mathematics Competitions
Event Information
Location
Spirit of Math Schools - Markham East
9293 Markham Road
Unit #5
Markham, ON L6E 1A3
Canada
American Mathematics Competitions by Mathematical Association of America Grade 8 (Fee $20)
About this event
AMC – American Mathematics Competitions
Website: https://www.maa.org/math-competitions/about-amc
The MAA's American Mathematics Competitions (MAA AMC) program leads the nation in strengthening the mathematical capabilities of the next generation of problem-solvers. The MAA AMC program positively impacts the analytical skills needed for future careers in an innovative society. The highest scoring students will qualify to receive award certificates, pins and medals.
Students in Grade 8 are eligible to write AMC 8, 10, and 12. Students in Grade 9 are eligible to write AMC 10 or 12. Students in Grade 11 are eligible to write AMC 12.
The contest is done in-person at our campus location.
FAQs
My child's day school also offers this contest, who should I register with? 
You have to register with your school. 
I don't yet know whether my child's day school offers this contest or not. Can I register now and ask for a refund later if his/her day school does offer?
Unfortunately, the registration fee is non-refundable. However, your child may only write the contest ONCE. 
Can I sign my child up for contests that are above their current grade school grade level?
Yes. However, you cannot sign up for lower-grade contests.
 Are calculators permitted?
Mobile phones and calculators are NOT allowed in the contest.
 Where can I get more information about this contest?
https://www.maa.org/math-competitions/about-amc
 How should my child prepare for this contest?
 You are encouraged to visit https://www.maa.org/math-competitions/about-amc
 Who can I contact if I have any questions?
Please contact the Principal at your campus or email markhameast@spiritofmath.com if you have questions.
Date and time
Location
Spirit of Math Schools - Markham East
9293 Markham Road
Unit #5
Markham, ON L6E 1A3
Canada
Refund policy