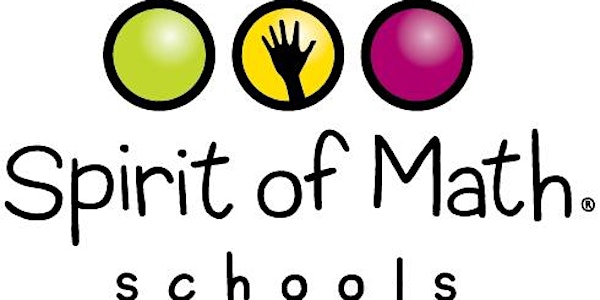 2022 - AMC 8 at Markham East (Grade 8) - American Mathematics Competitions
American Mathematics Competitions by Mathematical Association of America Grade 8 (Fee $20)
About this event
AMC – American Mathematics Competitions
Website: https://www.maa.org/math-competitions/about-amc
The MAA's American Mathematics Competitions (MAA AMC) program leads the nation in strengthening the mathematical capabilities of the next generation of problem-solvers. The MAA AMC program positively impacts the analytical skills needed for future careers in an innovative society. The highest scoring students will qualify to receive award certificates, pins and medals.
Students in Grade 8 are eligible to write AMC 8, 10, and 12. Students in Grade 9 are eligible to write AMC 10 or 12. Students in Grade 11 are eligible to write AMC 12.
The contest is done in-person at our campus location.
FAQs
My child's day school also offers this contest, who should I register with? 
You have to register with your school. 
I don't yet know whether my child's day school offers this contest or not. Can I register now and ask for a refund later if his/her day school does offer?
Unfortunately, the registration fee is non-refundable. However, your child may only write the contest ONCE. 
Can I sign my child up for contests that are above their current grade school grade level?
Yes. However, you cannot sign up for lower-grade contests.
 Are calculators permitted?
Mobile phones and calculators are NOT allowed in the contest.
 Where can I get more information about this contest?
https://www.maa.org/math-competitions/about-amc
 How should my child prepare for this contest?
 You are encouraged to visit https://www.maa.org/math-competitions/about-amc
 Who can I contact if I have any questions?
Please contact the Principal at your campus or email markhameast@spiritofmath.com if you have questions.
Organizer of 2022 - AMC 8 at Markham East (Grade 8) - American Mathematics Competitions
Dear Parents and Guardians,
Welcome to Spirit of Math Schools Markham East! It is our pleasure to be serving Markham's young minds for over nine years. Our management team and exceptional teachers are eager to help our students achieve their true potential.
Since 2016, we have moved into our new and state-of-art school with large, inviting and bright classrooms where our teachers train the next generation of exceptional thinkers and problem solvers. We are very of proud of our friendly staff and amazing teachers who are here to provide a sense of community to all parents and their children. Our students' achievements in national and international math competitions are the best proof of how the right environment can help young students rise to the top.
Although our focus is on teaching math and problem solving, our curriculum is designed to teach our students other essential life skills such as cooperation, collaboration and communication. Most of our new students are referred to us by parents of our current students who wish to extend this opportunity to their loved ones. We would like to extend an open invitation to all parents to drop by for a visit and see how their exceptional children can experience our premier education program.
Sincerely,
Ramzan Khuwaja & Mohammad Rezai
Campus Owners, Markham East