Location
Mamquam River Campground
2023 Centennial Way
Squamish, BC V8B 0A9
Canada
Refund policy
Contact the organizer to request a refund.
Eventbrite's fee is nonrefundable.
The Canadian Packrafting Roundup is back for 2022! After a two-year pause due to Covid regs, we are organising some paddling fun!
About this event
Our 3rd Packraft Canada-sponsored Roundup will be a long weekend of packrafting activities, skills and information clinics, river paddling sessions, a gear raffle fundraiser, social BBQ and more. We've also arranged to have a couple packrafting classes take place just before the roundup—a beginner's packrafting class and a packraft-specific swiftwater rescue class.
The Annual Packrafting Roundup was created as a way for the Canadian and International packrafting community to come together to share their passion for the sport. We celebrate our rapidly growing sport and share our enthusiasm, knowledge and safety awareness. We also hope you'll join us in helping and to protect the rivers we all love. The Packraft Canada Roundup is organised and run by packrafters, for packrafters!
Since 2018, packrafters have made new friends and paddled rivers at Packraft Canada's roundup at Mt. Robson Provincial Park. Roundup locations are chosen for their variety of accessible river sections, which allow both novices and experts to find nearby river sections that suit them.
This year, we've decided to hold the event in Squamish, BC, known variously as the 'Adventure Capital of Canada,' and the 'Outdoor Recreation Capital of Canada.'  Halfway between downtown Vancouver and Whistler Resort's high alpine off the Sea to Sky Highway, in Squamish the ocean meets the mountains--a crossroads of incomparable beauty, outdoor recreation and West Coast culture. We've chosen Squamish because of its many accessible river sections, from novice to expert. Hopefully, all paddler levels will find fun and challenging runs.
Click here learn more about Squamish and its surrounds.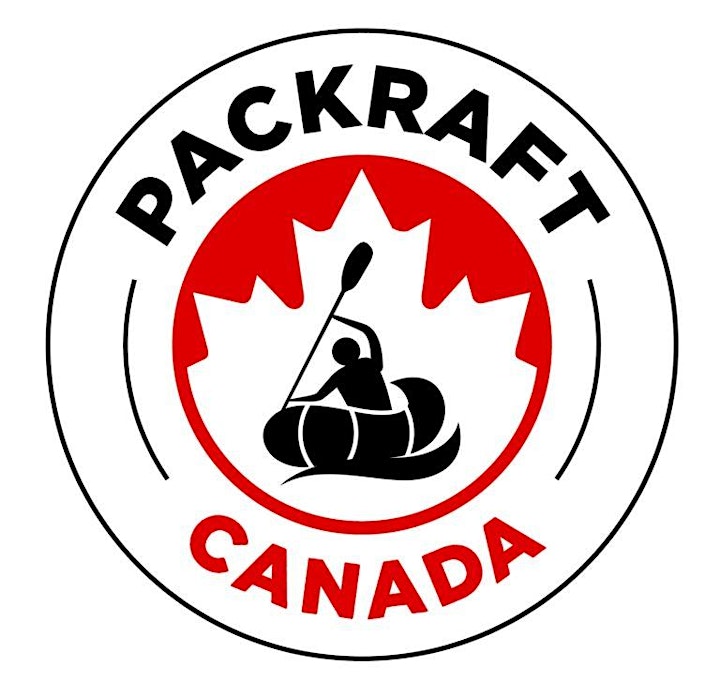 Squamish means 'Mother of the Wind' in Coast Salish language, for the winds that rise from the north and blow south down Howe Sound, making Squamish a top wind surfing destination. Stawamus Chief, the second largest free-standing piece of granite in the world, has made Squamish one of the top rock climbing destinations in North America. And the rivers! Four rivers merge into one at the northern outskirts of Squamish. The Cheakamus and Cheekye Rivers join forces in quick succession, then the Mamquam River swells the volume of the Squamish River just before its confluence with Howe Sound. Further up the valleys, the Elaho, Green, Brandywine, Soo, Ashlu Creek, Lillooet, Birkenhead and other rivers wind down from the Coast Mountains, with stunning views of glaciers, waterfalls, forests, mountain peaks and canyons. Ten spectacular provincial parks grace our region; we hope you'll have a chance to visit them all!
 YOU ARE RESPONSIBLE FOR YOUR OWN SAFETY!
 This event has been organized as a chance for like-minded people to get together. You are responsible for your own safety on and off the water at all times. Having said that, there will be plenty of local and experienced packrafters who can provide support and share tips and ideas. To participate on the river you must have a packraft, paddle, whitewater helmet, and PFD. You will be required to sign a waiver when you arrive and before you participate in any activity.
 TICKETS
Your Roundup registration fee reserves you a spot in our group campsite, where you'll enjoy the company and camaraderie of your fellow packrafters. Fees cover three nights of camping - from Friday, 8 July to Monday 11 July and include a group dinner on Saturday night, and all roundup activities. The event officially starts Friday afternoon at 3:00 p.m., but you're welcome to check into the campground anytime after 1:00 p.m. Official check-out from the campground is Monday, 11 July at noon. 
DATE & PLACE & CAMPING
We'll be based at the Mamquam River Campground in Squamish from 8-11 July. We'll be using the Mamquam River for some of our activities and will carpool out to surrounding rivers for other activities. The campground is a project of the Mamquam River Society (MRS), a non-profit charity that advocates for drivable access to the Mamquam River in perpetuity, and has built an affordable campground near the Mamquam River. The core mission of MRS is to maintain free public access to the river to increase society's beneficial connection to nature. The campground features, firepits and firewood, outhouses and garbage disposal.
 The event officially starts in the afternoon of Friday, July 8. You're welcome to arrive anytime after noon on Friday. We'll be setting up the event all afternoon. There are some good hikes nearby if you arrive early. We will all need to checkout from the campground by noon on July 11th. Informal groups may wish to paddle rivers together on July 11th and can sign up for an additional night of camping at Mamquam or stay in one of the other campsites in the Sea to Sky corridor. ·
Note: The campground has no running water or electricity. We will do our best to have some large water tanks on site, but if you can bring your own water containers that would be a huge help; there are plenty of places to fill them nearby. Showers are not available on site, but are available nearby at the Brennan Park Recreation centre for a fee. Let's all strive for a Zero Waste event; bring reusable food and water containers; we'll recycle all waste.
 PARKING AND CARPOOLING
Parking capacity is limited at the campground. We therefore ask all participants to make an effort to carpool with others if possible. The Packraft Canada Facebook group is a good place to find people to carpool.
 We will allow a very limited number of trailers on site for an extra fee. Please consider tent-camping and carpooling if you can. All vehicles will be required to display the parking ticket on their dashboard.
 OUTINGS
Outings at the event are entirely volunteer-led. Paddlers can join different groups according to their ability level. Each day, groups will assemble to paddle local rivers. These outings are self-organized and the groups themselves are expected to be proficient in the skills required to paddle that stretch of river. Clinics will be organized separately and will  have additional safety requirements. 
We will do our best to have volunteer-led trips for everyone, but please remember that we only have as many trips as the volunteers are willing to lead. Group leaders are expected to have a minimum of 3 years of experience on the rated difficulty that they will be leading, as well as Swiftwater Rescue training. Outing groups will be organized at the event. 
CAN I PARTICIPATE? The paddling at this meetup is intended for people who have already been packrafting. Some trips will only be open to those who demonstrate the appropriate skill levels. You must be self-reliant on the water and have the appropriate gear and at least the basic knowledge of paddling, river safety and hazards. 
 SWIFTWATER RESCUE INSTRUCTION
Ascent Fraser Valley Guides and Mountain School Guides is organizing a packrafting course July 7-8th. Registration for this course is additional to registration for the roundup and can be found at https://ascentfv.com/packrafting/. Accommodations during the class are on your own.
SOCIAL
The event also includes a group dinner social, an evening program, a fundraising raffle and plenty of socializing opportunities with paddlers from all across the country (and other parts of the world).
 REFUNDS
Refunds will be available up to 30 days prior to the event. Eventbrite fees are not refundable.
 SPONSORSHIP
Do you own or work at a company involved in the outdoors and would like to sponsor the event? Please reach out to packraftcanada@gmail.com for information.  Huge thanks to our volunteers and sponsors and to anyone that will become a volunteer or sponsor this year. We appreciate your support and involvement.
REGISTRATION
Only participants who have completed the registration form, completed the waiver and paid for the roundup can participate in workshops, training, presentations and group paddling. 
COVID: Please refer to this page for any updates or COVID related changes and the event safety protocol for attending the event. All events will be outdoors and we will update plans based on any provincial or local COVID protocols/requirements. 
TENTATIVE PROGRAM
Day 1: (Friday) will be an arrival day - check in at Camp reception, and let them know that you have come for the Packrafting Roundup and they will show you where to camp. Optional hike to Mamquam Falls. We'll have an informal social night.
 Day 2: (Saturday) will start with a morning yoga, welcome, introductions and River & Safety info, as well as information about the skills workshops. After the morning orientation, split into groups to paddle according to your abilities or join a clinic.
Happy Hour at camp begins around 5 p.m. Barbeque picnic to follow and a raffle, speaker or audio-visual program. Bring your own utensils, cups, etc. for a simple dinner prepared and served by our Packraft Canada volunteers! Evening social into the night.
 Day 3: (Sunday) Join into groups for relaxed social paddling and exploring the area.
Day 4: (Monday) More relaxed social paddling and exploring the area.
Don't forget to add more days onto your visit to tackle some of the nearby packrafting adventures.  Get a team together and set out on your own adventure after the Roundup.
GEAR SWAP
Do you have any packrafting-related gear that you'd like to sell? Are you in the market for packrafting gear? Here is a chance to swap, sell and buy that gear you've been looking for.  
 VOLUNTEERS
This event is entirely volunteer run and to make it happen, we need some more hands! Contact us if you can offer your expertise packraftcanada@gmail.com . We're looking for people to pick up a range of volunteer shifts including: 
• Camp set-up and teardown 
• Welcoming participants and helping manage the campsite 
• Helping organise/prepare/set out Saturday night communal dinner
• Provide portable tables and chairs
• Conduct morning yoga session
• Audiovisual/computer guru that can help set up a venue for screening online videos.
• Offer a clinic or presentation, such as: packraft care and repair, trip planning and packing for a multi-day trip, swiftwater rescue practice session, morning yoga session.
REQUIRED GEAR LIST FOR THE EVENT
If you don't have your own packraft, you can rent a packraft and other gear for the entire event from Valhalla Pure in Squamish (https://vpo.ca/stores/squamish) or Waddington's Outdoors in Chilliwack (https://mtwaddingtons.com/product-category/rentals/packraft-rentals/).
•          Packraft
•          Paddle
•          Whitewater helmet (not a bicycle helmet)
•          PFD Type III or Type V (minimum 16 lb. flotation)
•          Throw bag (if you have experience using one)
•          Bow bag, dry bag or waterproof daypack
•          Hiking / packrafting shoes
•          Paddling clothes and a wetsuit or drysuit.
•          Camp clothes, sleeping bag, tent, cookstove, fuel
•          Insect repellent, sunscreen, toiletries etc.
•          Food, water and beverages for the weekend (except Sat. night BBQ)
•          Guitar/musical instruments (optional)
•          Large jug/container of water for drinking, washing, camp duties
•          Campstove, fuel and cooking utensils for your own food preparation
•          Water bottle, eating utensils (knife, fork, spoon, bowl, cup, etc.)
LOCAL INFORMATION
The Mamquam River Campground is a project of the MRAS (Mamquam River Access Society), an organization that has provided free public access to the Mamquam River for whitewater paddlers. We have booked a group campsite that will fit everyone so you don't need to make a reservation, unless you're coming early for the packraft-specific classes offered by Ascent Guides. Please check in and register at the campground office as soon as you arrive on Friday! Check-in and arrival is possible until 2200hrs.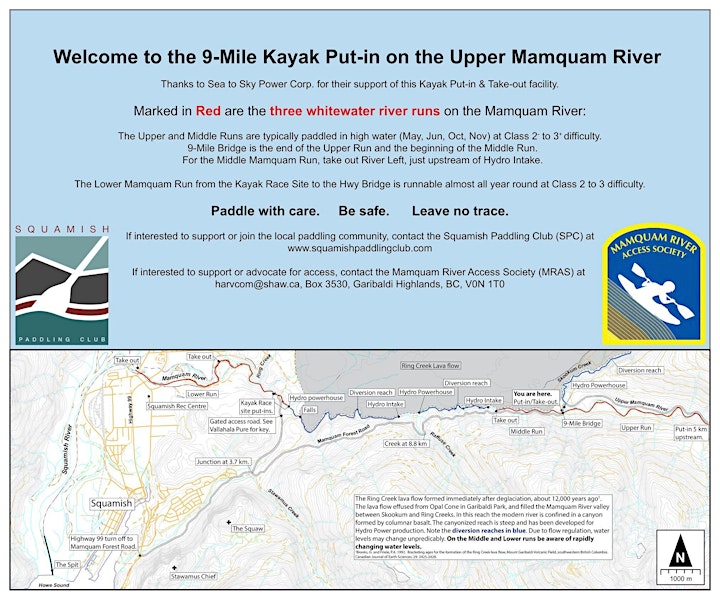 RIVER INFO
We will be passing out information sheets on all the local river runs and access points.
 WEATHER
If we're lucky, it will be sunny and warm, but come prepared for three seasons. River flows vary with rain and snowmelt, so keep an open mind about what sections to paddle. Bring gear for rain, cold water, cold temperatures or sunshine…or a combination of everything.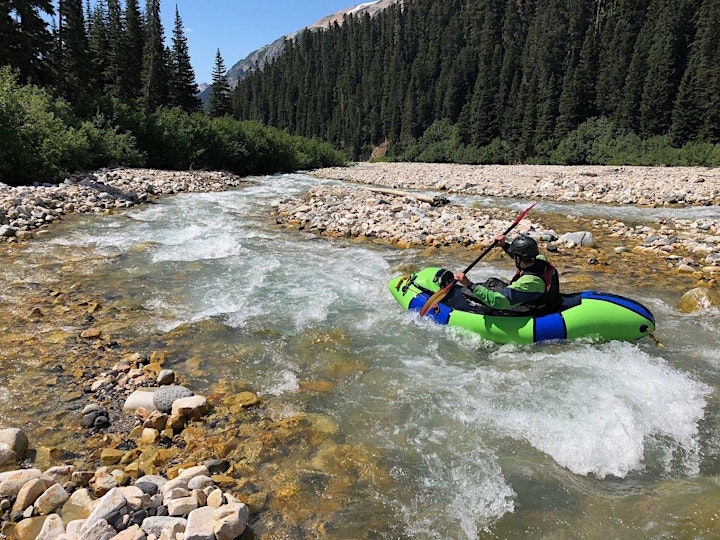 Photo courtesy of Cameron Fenton