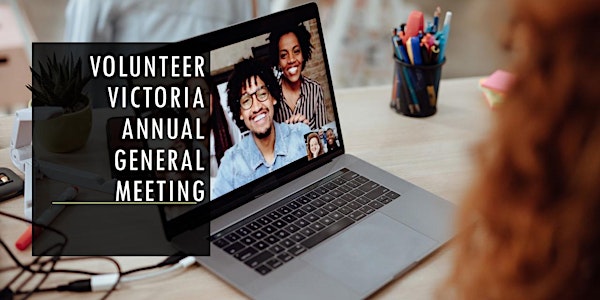 2022 Annual General Meeting Volunteer Victoria
Volunteer Victoria's Annual General Meeting is a wonderful networking opportunity to meet with others from the volunteer-led sector.
About this event
Volunteer Victoria's Annual General Meeting is always a time to come together and celebrate volunteers and volunteer-led organizations, to catch up with friends and colleagues, and to learn more about what's happened and what's ahead in the volunteer-led community.
Volunteer Victoria is pleased to welcome Ms. Lisa Mercure, Indigenous Culture and Traditions Coordinator from the Victoria Native Friendship Centre as our guest speaker.
The meeting will be held via Zoom. Log-on details will be sent via email closer to the event date.
More About Lisa Mercure:
Born to an indigenous mother who married outside the community Lisa lost her First Nations status. Years later, as she found a way to reclaim her heritage, this journey back to her roots gave Lisa a deep understanding of the importance of her heritage and what it means to be true to your culture. Finding her own language started a long journey and protecting the past has become her life's work.
Lisa works at the Victoria Native Friendship Centre (VNFC), supporting Indigenous Elders and delivering cultural programs for the urban Indigenous community. As a result of her work over 130 Elders are now connected hosting language clubs, mentoring participants or leading advisory tables.
Through the language programs she has developed, Lisa has created space for fluent speakers to pass along the teachings of the Elders through an Urban Indigenous Language Hub.
As a leader, Lisa believes it is important to remain humble and to understand and to learn from those she serves. Recognizing how she often works with people who have experienced trauma from people in power, she loves to share the power of the teacher with others. Her life is now filled with elders who have taken on titles. Lisa would love to introduce you to her professor of beading, her professor of language, or professor of basket making. Each professor/elder given a little more room to heal through this process. To everyone she encounters, Lisa inspires by how she walks as a leader, and as an Indigenous woman.
As a lifelong learner and celebrator of learning, Lisa refuses to be cowed by the current pandemic. Her secret is to continue to help and serve others. While it has been a long journey for Lisa to find her language, she has never lost her voice, when trouble arises you will be sure to find Lisa singing out as loudly as possible.