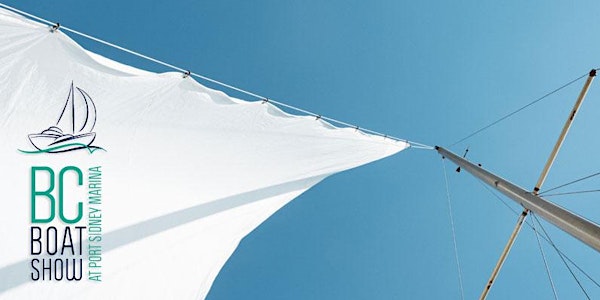 2022 BC Boat Show @ Port Sidney Marina May 12 - 15, 2022
Location
Port Sidney Marina
9835 Seaport Place
Sidney, BC V8L 4X3
Canada
Get your advance tickets for the 2022 BC Boat Show!
About this event
Tickets are now available only at the gate. We look forward to seeing you at Port Sidney Marina!
We are delighted to be back in Sidney for a spring show!
The BC Boat Show has grown to become the largest in-the-water boat show on the west coast. Proudly hosted by the British Columbia Yacht Brokers Association (BCYBA), the show is an opportunity for people to tour the boats of their dreams, explore the latest yachts – both new and used – and delight in many fascinating demonstrations at beautiful Port Sidney Marina. There are usually around 200 boats of all sizes in the water, as well as many marine related business displays featuring everything from boat yard services, hardware, equipment, navigation electronics, clothing, etc. Audience members can discuss the many features of the boats on display with knowledgeable and professionally certified yacht brokers. Sales often occur right at the show, as the brokers are usually prepared to offer special pricing for an at-the-show sale.
This year's event features:
- Tall Ship Tasting Room featuring local libations!
- Tours of the Tall Ship Providence
- Zodiac Tours of local hot spots and hidden coves
- Learn to Sail with Darren Tomlin
Everyone is welcome and children are encouraged to attend, free of charge, with their parents.