Get your entire 2022 Marketing Plan done in 2 Days! Strategic, sales-focused, easy and affordable ways to jumpstart your business.
About this event
"If You Fail to Plan, You Are Planning to Fail" — Benjamin Franklin
Research proves that the best way to learn is by doing. And the best pathway to success is to plan!
In this 2-day (4-hour) workshop, you'll be working ON your business - not IN it.
We help you map out strategic, sales-focused, easy and affordable ways to skyrocket your business in 2022 without getting stressed out or having to spend lots of ad dollars.
Here's What You'll Do In 2 Days:
1) Business & Personal SWOT audit - Identify what's currently working (or not) for you and your business.
2) Game-Changing Opportunities - Brainstorm low-cost, high-impact ways to get your brand noticed.
3) 2022 Marketing Calendar - Assign marketing activities to your calendar so you know what to do and when.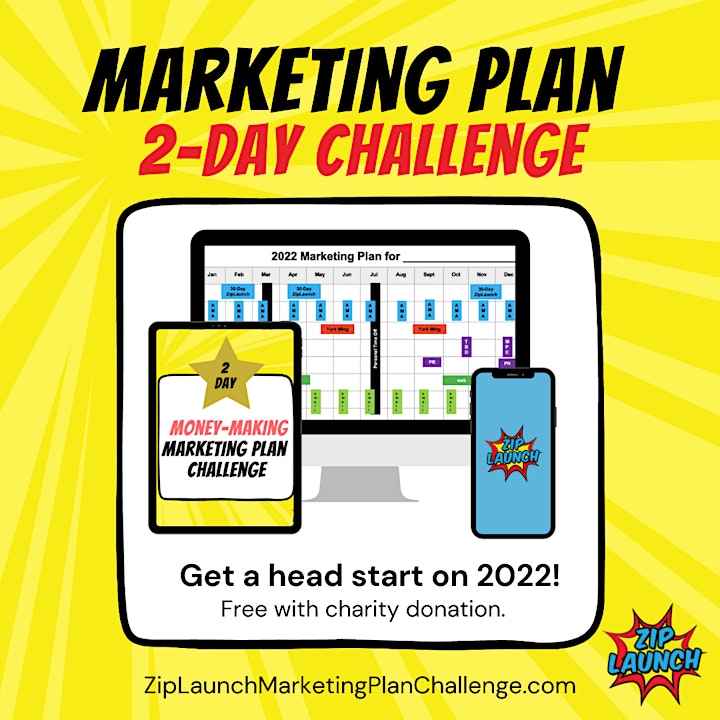 Suggested donation: $40 for 2-day event.
100% of all funds received will be donated to the Daily Bread Food Bank, a non-denominational Canadian charity that strives to end hunger by feeding thousands of low-income people a year.
Your Instructor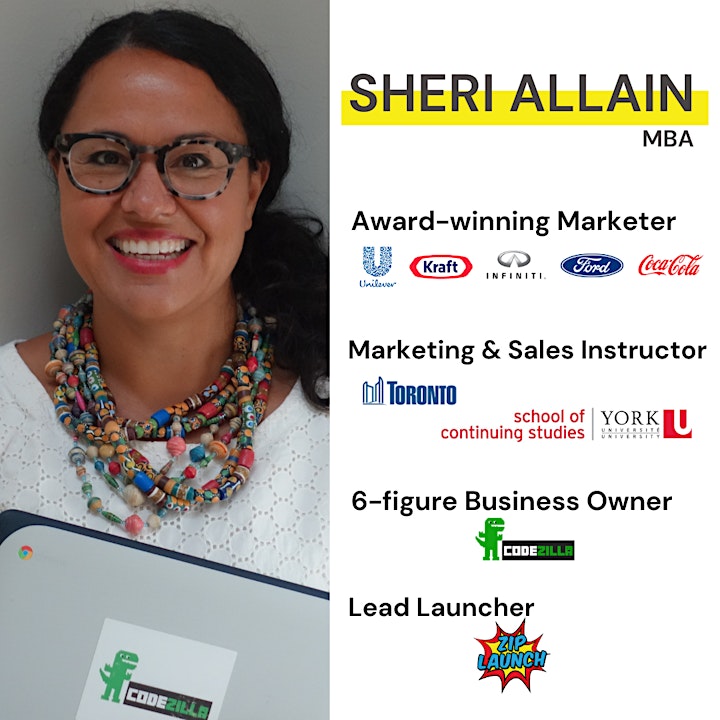 Hi! I'm Sheri Allain - a former advertising exec for big brands turned business consultant and marketing instructor for small business. I've helped 400+ entrepreneurs brand, launch and grow their startup and bootstrapped a 6-figure business while raising two kiddos.
My specialty is uncovering easy, practical and affordable ways to grow your business without relying on Facebook ads or a large team of contractors. And yes, I'm a planner because I hate to waste time.
I hope to see you at the ZipLaunch Marketing Plan Challenge!
Organizer of 2022 Marketing Plan Challenge
ZipLaunch helps entrepreneurs get unstuck & scale to 6-figures quickly.
Our hands-on coaching and 6-figure blueprint will take you from dilemma to done. Stop being slow, scattered and wasting time - get fast, focused and productive with practical, real-life business advice that actually works. Get unstuck and gain the freedom of being your own boss.