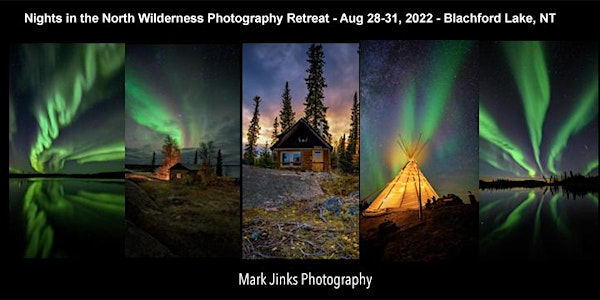 2022 Northern Lights Photography Retreat - Blachford lake Lodge, NT
Join me for an exciting photography adventure, photographing the northern lights at a remote wilderness lodge in the Northwest Territories.
By Mark Jinks Photography
When and where
Date and time
Sun, Aug 28, 2022 11:00 AM - Wed, Aug 31, 2022 4:00 PM MDT
Location
Air Tindi Float Base 23 Mitchell Drive Yellowknife, NT X1A 2H5 Canada
About this event
Description
One of the most incredible sights in our world is watching the Aurora Borealis, also known as the northern lights, dance across the night skies. Join me for this once-in-a-lifetime experience as we spend 4 days/3 nights at a remote wilderness lodge far away from any city lights. We will also photograph the beautiful landscape and wildlife surrounding the lodge, and enjoy recreational activities such as hiking, canoeing/kayaking, boating, and handcrafts, all while enjoying award-winning meals, relaxing in hot tubs and saunas, and around bonfires at the ultimate wilderness retreat with no one else around but the staff and other photography retreat participants. This workshop falls during a new moon period, perfect for aurora viewing.
Yellowknife, Northwest Territories, Canada
With a wide-open landscape and a dry climate, the Yellowknife area—sitting directly under the aurora oval—is scientifically considered to be one of the best places in the world to see the Aurora Borealis. Late summer at the start of the Aurora season makes for the perfect time for viewing, as the lake still has open water, making for great reflections of the aurora, and mild temperatures at night.
Blachford Lake Lodge
Blachford Lake Lodge is approximately 100km East of Yellowknife, sitting on a rocky shore along Blachford Lake. It is so remote that it can only be accessed by a floatplane ride from Yellowknife, and is the perfect eco-friendly lodge to act as a backdrop to the Northern Lights. It is no wonder why the royal couple (Prince William and Catherine the Duchess of Cambridge) spent some time at the lodge during their 2011 Canadian tour. Lots of wildlife frequent the lodge, with the chance to see black bears, lynx, fox, pine marten, timber wolf, migratory and local birdlife, and much more during your visit.
Visit their website for more information: https://blachfordlakelodge.com.
Lodge Room vs Cabin
A lodge room will be located directly in the main lodge. Cabins are located approximately 50-250 meters from the lodge and offer more privacy. Each cabin has a washroom. The lodge has shared washrooms on each floor, as well as showers. Retreat prices are based on double occupancy, if you'd prefer single occupancy, it is available for a 25% additional premium.
As this is a wilderness resort in the middle of nowhere, please don't expect 5-star turndown accommodation. Please visit this page to learn more about the accommodation:
https://blachfordlakelodge.com/stay-blachford/accommodation
Do I need to be a photographer or own a camera to experience this?
Not at all. While I do recommend bringing a camera to create memories of your experience, you are more than welcome to sign up with no intention of taking advantage of the photography aspect. The northern lights are beautiful and you can enjoy them just as much without a camera. Please note - no discounted rates will be given if you do not want to participate in the photography instruction aspect.
Workshop Retreat Information
Date: August 28-31, 2022
*IMPORTANT - Please arrive in Yellowknife by August 27 at the latest, as you don't want to miss the floatplane flight in the early morning. It is your responsibility to make it to Yellowknife and book your own accommodation there, prior to the trip to Blachford Lake Lodge*
Cost: CAD $2150 plus booking fees and sales tax. *Based on shared occupancy. Fees cover Eventbrite and card processing fees.
Single travellers will be grouped into same-gender cabins, or main lodge rooms on a first-come, first-serve notice. Couples and families will be grouped together.
Workshop cost includes:
Floatplane flightseeing charter from Yellowknife to Blachford Lake Lodge
3 nights accommodation in a cabin or lodge room
All meals, snacks & non-alcoholic beverages (coffee, tea & juice)
Self and staff guided hiking on maintained trails around the lodge
Usage of on-site canoes and kayaks
Craft-making (spruce salve and dreamcatchers)
On-site hot tub, sauna, library access
On-site photography guidance, and a photo processing session
There is plenty to do at the lodge, even if the weather doesn't end up suitable for aurora viewing.
Option to pay in full or $500 deposit (+ fees/GST) The remaining balance ($1650 + fees/GST) must be paid by April 30, 2022.
Skill Level: All photography skill levels are welcome! Guidance and suggestions will be provided. I have been photographing the Aurora Borealis for nearly a decade and will show you how to incorporate creative compositions, use optimum camera settings, and help you leave with images you will be proud of. The entire site is booked for our use during these dates, so the only other people at the lodge will be other workshop retreat attendees and the lodge staff.
What will we be Photographing?
The northern lights, landscapes around the lodge, property features such as the cabins, a traditional Dene Tipi, local wildlife including birds and mammals, plants, and other things seen on hiking and boating excursions.
Itinerary
*Itinerary subject to change without notice; Laptops are required for photo editing, and are not provided.
An online Zoom meeting will be made available to all participants approximately one month before our departure, where I will show some images of the lodge for inspiration, and answer any questions about what to expect, what to bring, etc.
Saturday, August 27th, 2022
Optional - Group dinner/meet & greet at NWT Brewing company in Yellowknife. Guests are responsible for their own dinner/drinks tab.
Blachford Lake Lodge
Sunday, August 28th (Depart Yellowknife at 11 am ) - Wednesday, August 31st (Return to Yellowknife at 4 pm (approximate)
A typical day during the retreat includes:
*Sunrise Photography Session (depending on how late the night goes for aurora)
Breakfast
*Leisure time
Lunch
*Leisure Time
Dinner
Sunset Photography Session
Aurora Photography Session
*Editing Session - One of the three days will include an editing session
*Leisure time is your own time to do whatever you wish. This time can be filled by exploring the hiking trails on your own or on a guided hike with staff, canoeing/kayaking on the lake, or resting. You are welcome to photograph sunrise on your own during the morning, or rest up from the night before, depending on how long we photograph the aurora the night previously.
What to Bring:
A DSLR or mirrorless camera with removable lenses
A variety of lenses, wide-angle and telephoto (preferably 24mm or wider for full-frame, 16mm or wider for crop cameras), fast lenses (f2.8 or faster is ideal for night photography) Bring a telephoto lens for wildlife opportunities.
Extra camera batteries and charger
Extra memory cards
A sturdy tripod
A remote shutter trigger would be an asset
Warm/waterproof footwear
A set of Neutral Density filters would also be an asset
A good layer of clothes for unpredictable Autumn northern temperatures. Late August can see swings from -5C to 20C so it is best to layer and remove layers as the day warms up. Hand and toe warmers are an asset
Any items of a personal nature
A laptop for editing photos with Adobe Creative Cloud pre-installed (I would recommend downloading a free trial version a week before the workshop if you are unsure if you will continue using this software after)

A positive mindset, eagerness to learn, and have fun!
What's Included
Floatplane flightseeing charter to/from Blachford Lake Lodge from Yellowknife (30-minute flight each way)
All meals at Blachford Lake Lodge are prepared daily by chefs on-site (breakfast, lunch, dinner, & snacks)
Coffee, tea, water & juices are available all-day
3 nights' accommodation in either the lodge or a cabin on site
Access to dozens of kilometres of hiking trails, canoeing, kayaking, and boat tours during leisure time
Crafts - learn from the lodge staff how to make a traditional spruce salve, dreamcatchers, etc
Access to all lodge amenities including, hot tub, library, lakefront sauna, yoga equipment, aurora viewing rooms and observation decks, fireplaces, traditional Dene Tipi, games and books to read, on-site safety equipment to borrow for hikes such as bear spray, air horns, and other equipment
Guided hikes, and craft sessions by the lodge staff in your leisure time
Northern Lights 101 presentation by Mark Jinks Photography - Everything you need to know about the northern lights and what causes them
Photography guidance and instruction by Mark Jinks throughout the entire trip at Blachford Lake Lodge
Photography group editing session
What's Not Included
Transportation to and from Yellowknife, Northwest Territories, Canada. It is your responsibility to coordinate travel to Yellowknife, arriving at least the day before the workshop. Typical round-trip airfare from Edmonton, AB, booked well in advance runs around $600 CAD.
Please note - It is highly recommended to stay in Yellowknife at least one night (August 27th) before and after (August 31st) the trip to Blachford to ensure you make the connecting floatplane flight and your return flight to your original destination. Please don't leave this to chance, Yellowknife airport experiences frequent delays.
Ground transportation to/from the floatplane base in Yellowknife (taxi cabs are plentiful in Yellowknife, and some hotels offer shuttle service)
Travel/Medical Insurance
Alcohol or soft drinks at the lodge (can be purchased at the fully licensed bar)
Additional incidental fees at the lodge, if applicable
Workshop Retreat Cost
CAD $2150 plus processing fees and GST per person based on shared occupancy grouped with the same gender or travel partners.
Option to pay in full or $500 deposit (+ fees/GST) The remaining balance ($1650 + fees/GST) must be paid by April 30, 2022.
*Single occupancy (private accommodation) is available in a lodge room at a 25% additional premium.
$2700 CAD for Private accommodation in a lodge room (limited single occupancy spots available)
Refund and Cancellation Policy
Spots are non-refundable upon booking but can be transferred to another individual in the event you cannot make it. Participants are responsible for finding their own suitable replacement and letting me know.
In the event that Covid-19 or another global pandemic is preventing travel at the time of the event and the workshop is ultimately cancelled, every attempt will be made to reschedule the event/your attendance and as a last resort - fees will be refunded. Travel fees to the staging area of Yellowknife are the responsibility of each participant.
Mark Jinks Photography reserves the right to cancel the workshop at any time for any reason (ie. the minimum number of participants not met, global or extreme weather conditions severely impacting location, a health pandemic, etc). Flights and trip cancellation fees will not be refunded, nor any additional costs the participant has already incurred for the trip.
You, for yourself, your heirs, executors or anyone else who may claim on your behalf, hereby waive, release and forever discharge, Mark Jinks/Mark Jinks Photography, assistants, and affiliates, representatives, executors, and all others from any and all responsibilities or liability from personal injury, death, damage to property or loss of any kind resulting from participation in a photography workshop event.
Insurance
Trip cancellation and medical/illness/emergency insurance are highly recommended. By participating in this workshop, you acknowledge this and release Blachford Lake Lodge, Mark Jinks Photography, and any other associates of all liability and responsibility from injury, illness, death, and anything else that may arise from this trip.
Travel Visa
It is the participant's responsibility to ensure they have the proper and valid travel visa (if applicable) for the duration of the workshop.
Additional Notes
Each participant will be required to sign waiver forms from both Mark Jinks Photography and Blachford Lake Lodge prior to their departure to Yellowknife.
If the participant does not/cannot partake in any activities throughout the workshop for any reason, no refunds of any kind will be provided.
Limited WiFi is available, and is capped to a very small amount. It is highly recommended to completely unplug from online activities and enjoy your retreat without the distractions of the internet.
I highly recommend a few days in Yellowknife itself before or after the Blachford Lake Lodge experience. Each night in the area increases your chances of seeing a great northern lights show, and there are lots of locations to explore around the city of Yellowknife, as well as along the Ingraham Trail. You are responsible for making your own arrangements and costs for additional days in the Yellowknife area.
As the situation continues to be ever-evolving with the pandemic, I highly recommend keeping all flight and other hotel reservations flexible in the event of cancellation and the ability to change dates in the event you wanted to extend your stay before or after the workshop event.
Any local health restrictions and recommendations must be followed to participate in the retreat. This may include wearing masks and using hand sanitizer when/if required and meeting proof of vaccination requirements for travel with local airlines. *At this time, proof of covid-19 vaccination is required for the floatplane flight from Yellowknife to Blachford* It is the participant's responsibility to be familiar with current regulations.
FAQ
Please see the section on FAQ for the lodge here:
https://blachfordlakelodge.com/about-us/media-center/faq
You are welcome to reach out to me at markjinksphotography@gmail.com with any questions you may have.
*Note - Seeing the Aurora Borealis is never guaranteed. The visibility of the Northern Lights depends on several factors including any solar flares, the strength of the storm, and local weather and cloud conditions. There is a high percentage chance (90%+) that you will see the Aurora Borealis at least one night during a stay at Blachford Lake Lodge. However, there is always a possibility that the Northern Lights will not be visible for the duration of the workshop. While unfortunate, please note there will not be any refunds of any kind should this occur.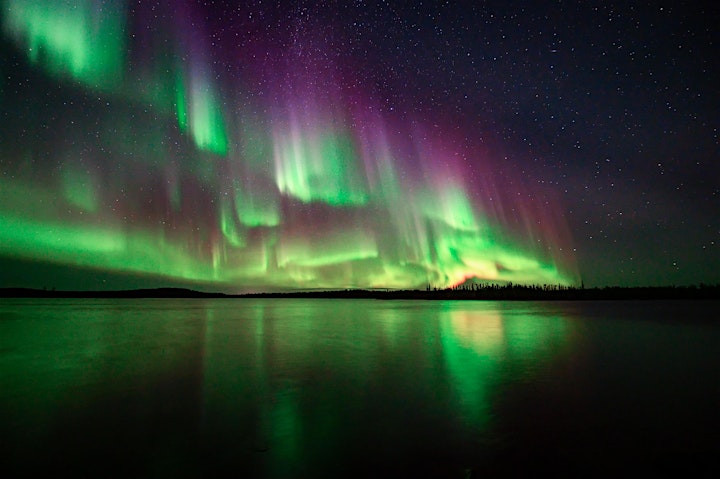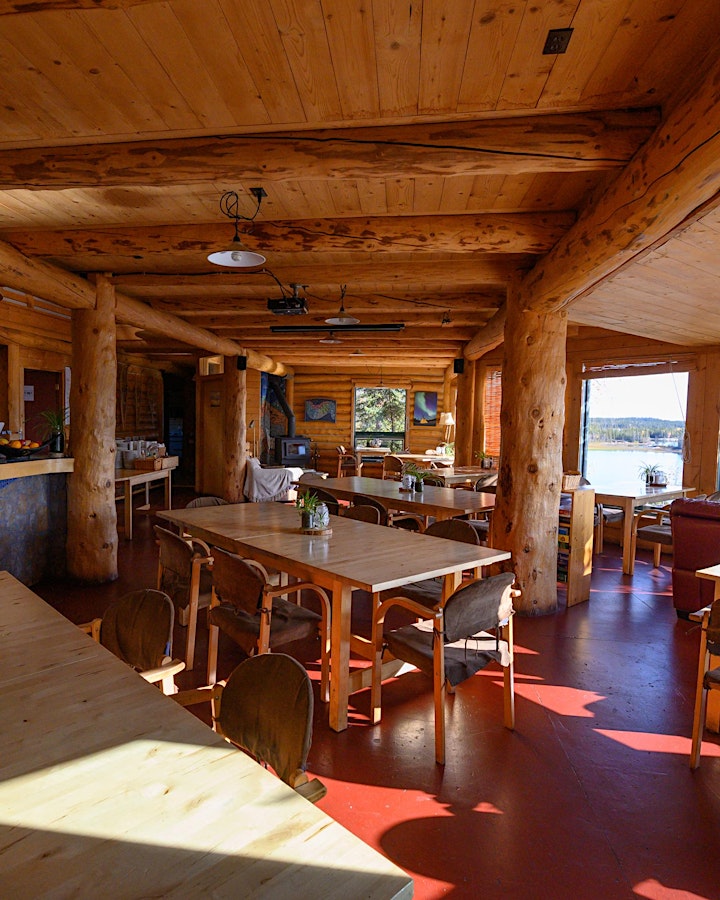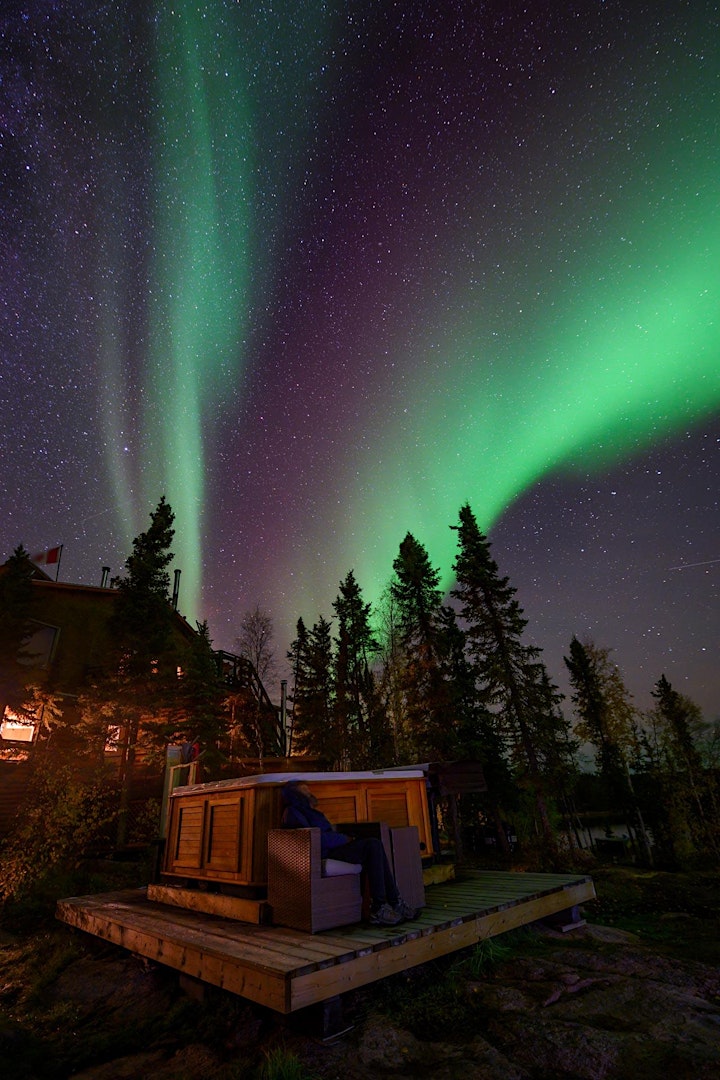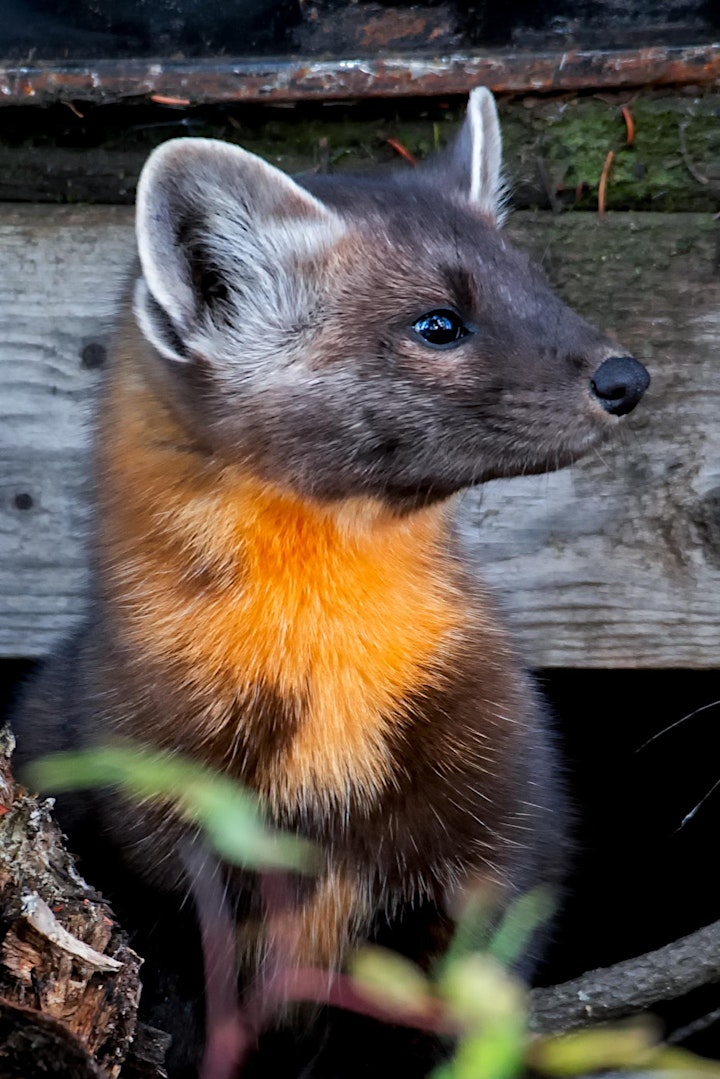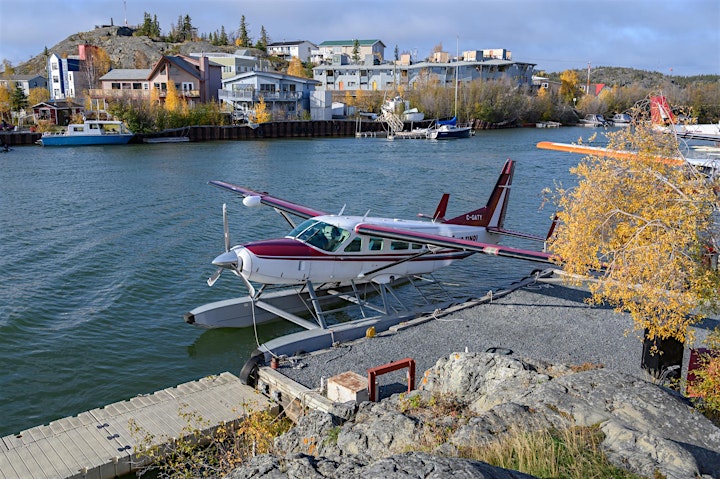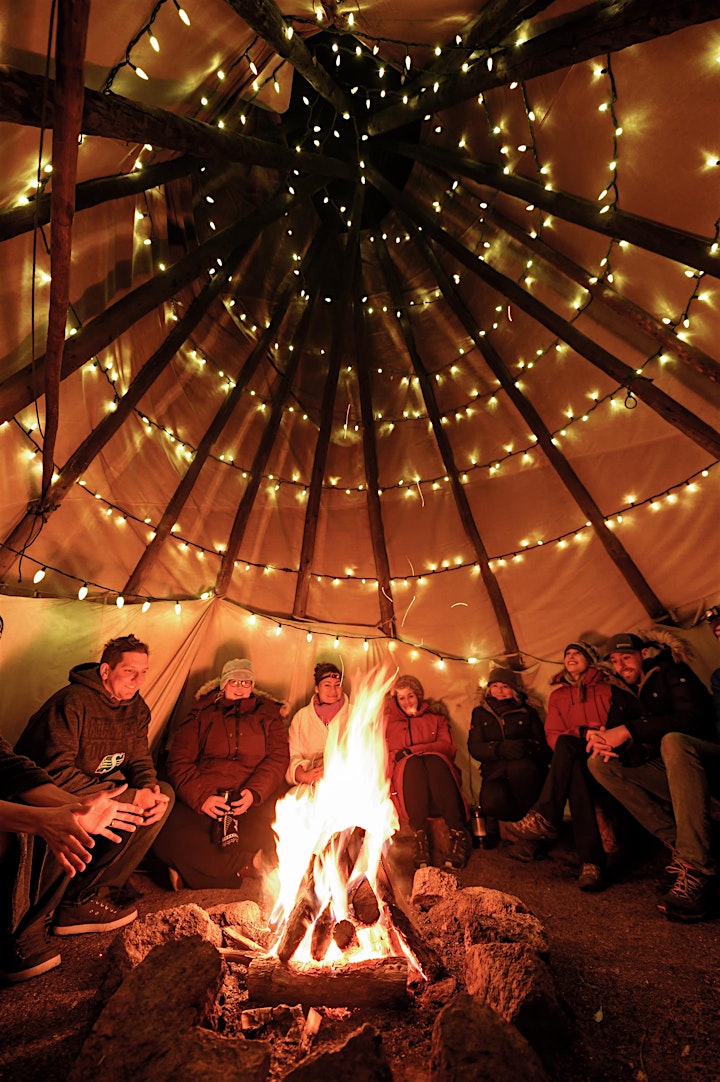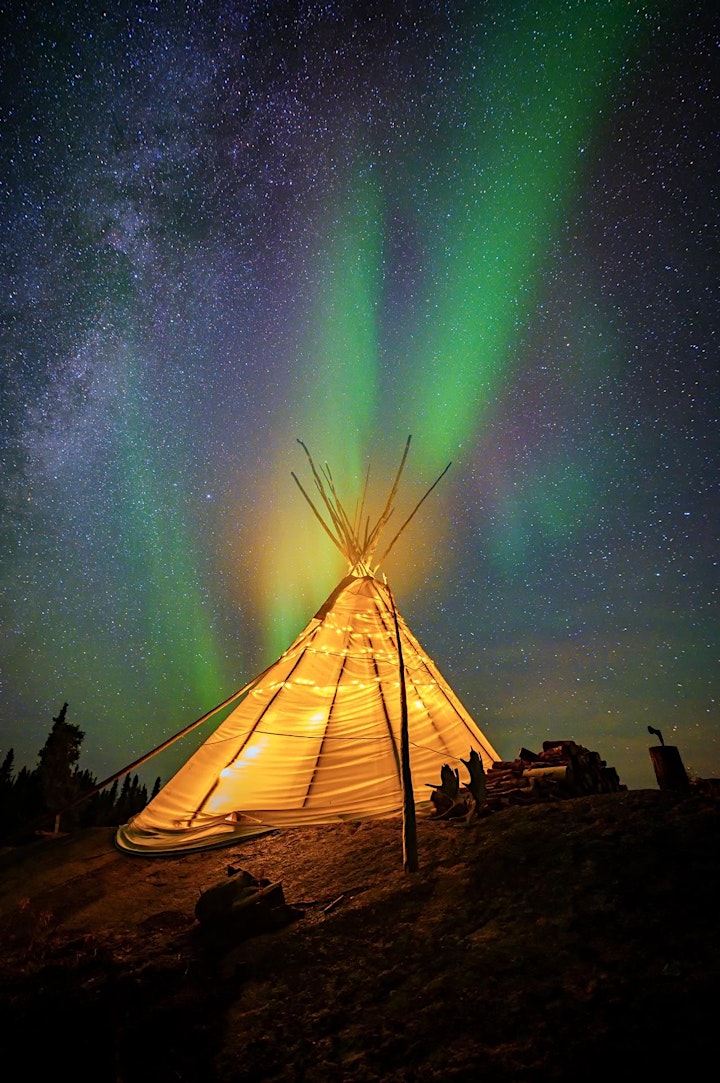 About the organizer
Mark Jinks is an award-winning, internationally published outdoor & nature photographer with a passion for nature. His main focus is on capturing the beauty of landscapes and wildlife, the energy of severe weather, and the mysteries of the night sky. He finds nature photography to be a stress-relieving spiritual experience with incredible benefits to mental health and well-being.
Mark has worked with brands including Travel Alberta, Nikon Canada, Harper Collins, Ford Canada, Lumecube, Dolica Tripods, Backroad Mapbooks, and others. His work has appeared in the Globe and Mail, CBC, Outdoor Photography Canada, Canadian Geographic, Canadian Rockies Annual, Westjet Magazine, and many other publications. He has been published in several books and was a runner-up finalist in the 2020 Alberta magazine awards.
Mark works with travel and tourism companies all over Canada to promote eco-tourism and respectful and ethical travel practices. He is also a self-taught citizen naturalist and cares deeply about conservation and photography ethics. He currently resides in Leduc, Alberta.