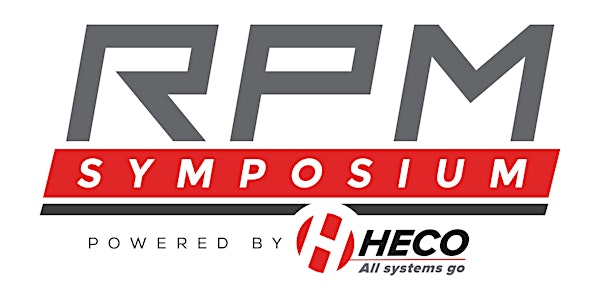 2022 Reliability, Process, & Maintenance (RPM) Symposium
The Reliability, Process, and Maintenance (RPM) Symposium, is a midwestern USA based maintenance and reliability conference!
When and where
Location
Air Zoo 3101 East Milham Avenue Portage, MI 49002
About this event
The Reliability, Process, and Maintenance (RPM) Symposium, is a FREE conference event that features industry leaders in the topics of process and innovation that assures the maintenance and reliability of industrial electric motors and other rotating and fluid processing equipment. The conference will engage attendees in discussions, learning sessions, and networking opportunities focused on what solutions are available so that companies can increase their reliability.
Please note one major change to the event this year. Although this remains a 2-day event, the event will take place at the AirZoo on ONLY Tuesday, September 13, 2022. This day is completely dedicated to the exposition and educational breakout sessions.
Day 2 Wednesday, September 14, 2022 will be located on-site at HECO's two facilities in Kalamazoo. Busing will be provided from event hotels to HECO's location for convenience.
The complete schedule for this event is still being coordinated and should be avaliable at www.rpmsymposium.com in July 2022.