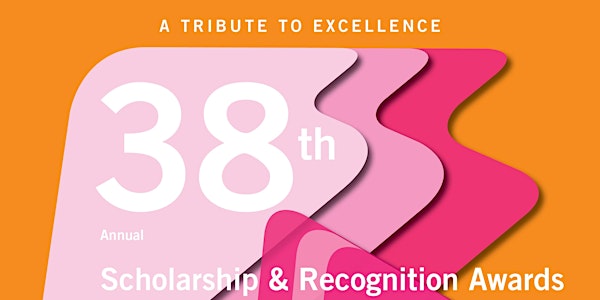 2022 SCHOLARSHIP & RECOGNITION AWARDS
It's that time of year again when the United Achievers' Club recognizes some brilliant young scholarship recipients. Don't miss this event!
By The United Achievers' Club of Brampton Inc.
Date and time
Sun, Sep 18, 2022 3:00 PM - 5:00 PM PDT
About this event
The United Achievers' Club invites you to a VIRTUAL presentation of its 38th Annual Scholarship & Recognition Awards on Sunday, September 18, 2022 from 6:00 to 8:00 PM.
This year, 10 students will be recognized with scholarships through the generous sponsorship of long-standing community partners and other individuals, namely, the Kiwanis Club of Brampton, Peel Regional Police, Mrs. Jennifer Cave-Williams, Drs. Darlene and Matthew Weekes and Mrs. Vere Park.
KEYNOTE SPEAKER: Inspector Joy Edwards, Human Rights Project Lead, Peel Regional Police.
EMCEE: Charles Matthews, of CMJ Entertainment. A variety of other entertainment will also be provided.
There is no cost for this event. Two days before the event, we will email you a reminder as well as a private link to access the event.
There is no cost for this event, but we ask that you register early to reserve your spot.
We are looking forward to having you join us on September 18, 2022!
****************************************
INFORMATION ON THE CLUB:
The United Achievers' Club of Brampton is a non-profit organization established in 1980. Some of the Club's aims and objectives are to:
raise the profile and consciousness of Black and Caribbean communities in the wider society
provide effective and meaningful role models for our youth; encourage greater participation in community and political affairs
provide resources for adaptation and integration of the Black and Caribbean cultures into the wider community; and
link with existing community services to provide educational resources.
The Club welcomes to its membership anyone who shares its goals and objectives.
Please contact the individuals listed below for more information and sponsorship opportunities:
Lucinda Sloley (Trustee - Communication): 905-459-1942
Carol Thompson (Secretary): 416-728-9240
UAC Office (Message): 905-796-1916
Email: unitedachieversclubbrampton@gmail.com
KEYNOTE SPEAKER
Inspector Joy Edwards
2021 SCHOLARSHIP RECIPIENTS
2020 SCHOLARSHIP RECIPIENTS
2019 SCHOLARSHIP RECIPIENTS