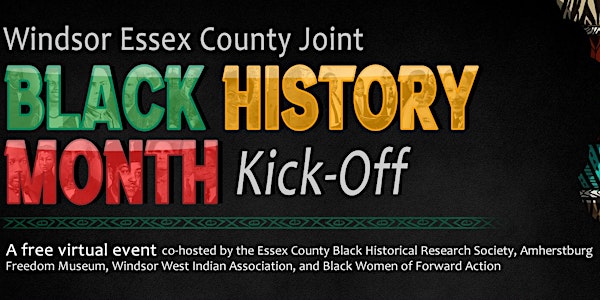 2022 Windsor-Essex County Joint Black History Month Kick-Off
Join us for Black history highlights and cultural performances. A link will be sent to registered individuals prior to January 28th!
About this event
This free virtual event features local Black history highlights, the release of the 2022 Windsor-Essex Black History Month Activity Schedule, music and poetry. This year's focus is on historic Black women of excellence. Co-hosted by the Essex County Black Historical Research Society, Amherstburg Freedom Museum, Windsor West Indian Association, and Black Women of Forward Action.