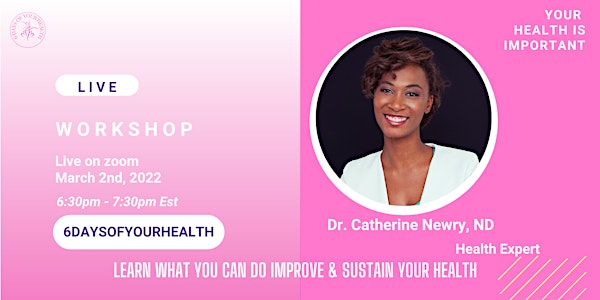 2022 - Women 30+: Work Smarter, Live Healthier, & Become Stronger Workshops
We are hosting workshops geared toward women in their 30s and above who balance work, business, home, family, and experiencing life changes.
About this event
Understandably, taking care of yourself seems like just another thing to add to your already overloaded schedule. During these years, however, being proactive about your health can help you to better understand your body and identify changes such as weight gain and hormonal changes.
Today, more than ever, it's important to arm yourself with knowledge about eating right, exercising, and understanding some of the changes you may be experiencing.
Learn more by joining our FREE workshop with Dr. Catherine Newry - Naturopath Doctor.