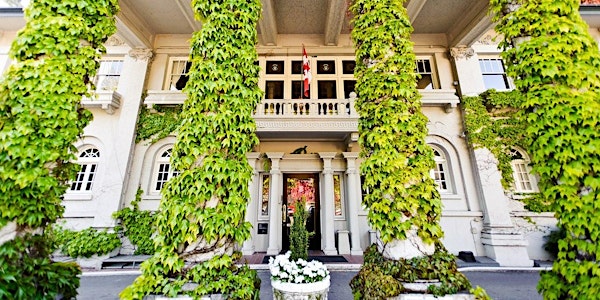 2022 Women in PR Annual Soiree – Vancouver – Hycroft
Location
The University Women's Club of Vancouver At Hycroft
1489 McRae Ave
Vancouver, BC V6H 1V1
Canada
Join Women in PR North America at our 4th Annual Thought Leadership Soiree at Hycroft on May 12, 2022 at 5:00 p.m. in Vancouver, B.C.
About this event
4th Annual Thought Leadership Soiree
Join Women in PR North America at our 4th Annual Thought Leadership Soiree in-person at Hycroft on May 12, 2022 at 5:00 p.m. in Vancouver, B.C. 
Our panelists will be sharing how you can "future proof" your career or business by showcasing your unique personal brand image with media attention.
Panelists include:
Mary Charleson
Talia Beckett Davis
Sarah Mawji
Sophie Warwick
Alyssa Smith
Jennifer Knight
Mingle in the spacious foyer at the foot of the Grand Staircase, relax in the formal Drawing Room and enjoy a glass of wine on the spectacular Terrace overlooking the beautiful walled gardens.
We encourage you to join us for another enjoyable evening with women in business. Dress to impress!
Registration: 5:00 p.m.
Panel Presentation: 6:00 p.m.
Networking: 7:00 - 9:00 p.m.
**Please note the bar at Hycroft is cash only.
Thank you to our event sponsors and partners for making the annual Women in PR North America event possible!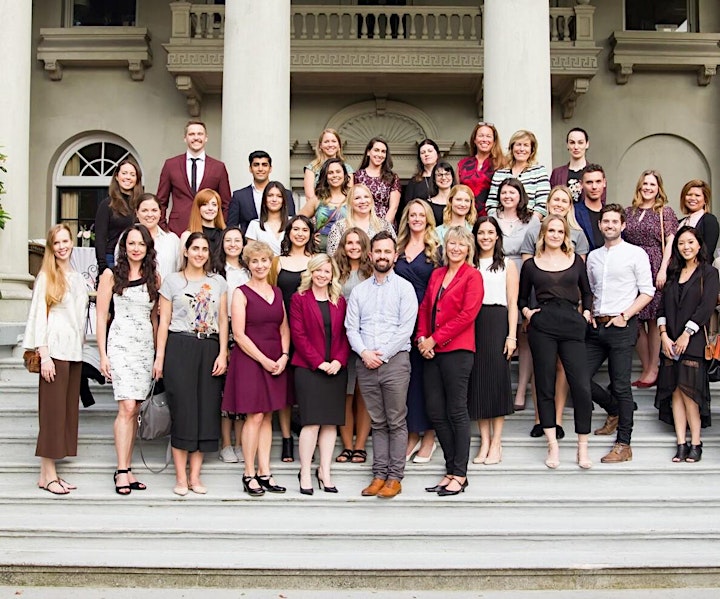 Speakers Include:
Mary Charleson, is a marketing speaker, educator and strategist. She is the author of www.fiveminutemarketing.com blog and weekly newsletter, featuring marketing tips, served up like a personable chat with a caring friend over coffee. She has authored two books: Word of Mouth Mouse & Mobile and Five-Minute Marketing. Mary is a CSP (Certified Speaking Professional), a designation through NSA (National Speakers Association) held be fewer than 12% of speakers globally.
Talia Beckett Davis is the Creator of the Public Relations Academy, Founder of the Organization of American Women in Public Relations, and the Organization of Canadian Women in Public Relations (Women in PR North America). She runs the PR Agency, Pink Pearl PR, and has worked with some of the largest brands in North America. Talia shares her public relations tips on her blog and podcast Fempreneur.com. NASDAQ recognized her as a PR Influencer, and PR Week showcased how she is helping women in public relations move into leadership positions to overcome the gender pay gap.
Sarah Mawji is a Global Brand and Senior Media Consultant. Having fully immersed herself in the various corners of Marketing before moving into the world of Public Relations, Sarah takes a holistic approach to help brands establish their unique position in the marketplace. Her specializations in marketing include experiential, brand marketing, product marketing and digital marketing.
Sophie Warwick specializes in developing in-house gender equity policies and chairing Employee Resource Groups and advocacy groups. She uses her data analysis expertise from her engineering background to define targets and track growth and retention. In 2018, she Co-Founded Women in Consulting Engineering (WCE), a non-profit organization with over 500 members and monthly events to support and empower women in engineering.
Alyssa Smith is the Communications Manager at Vancouver Airport Authority, with more than 10 years of international experience advancing business objectives for organizations, both client and agency side, across multiple sectors, including aviation, infrastructure, real estate and asset management. During her five years with Vantage Airport Group, Alyssa was part of the team that lead the company's successful pursuit of the LaGuardia Central Terminal B Redevelopment Project, and contributed to the start of operations in New York City, which included managing PR, brand, community engagement, and issues management for the company.
Jennifer Knight is a 'force of energy', 'a catalyst' a 'leader'. Having worked throughout the Caribbean, North America and Australia, she has worked with brands such as: Tiffany & Co, Marriott Hotels, Celebrity Cruises, The Globe and Mail, Wanderlust, TELUS and Canucks. Six years ago, she created her own consulting company focused on helping clients in change management, leadership, training and sales. She is passionate about supporting women's empowerment, business excellence and self-expression.