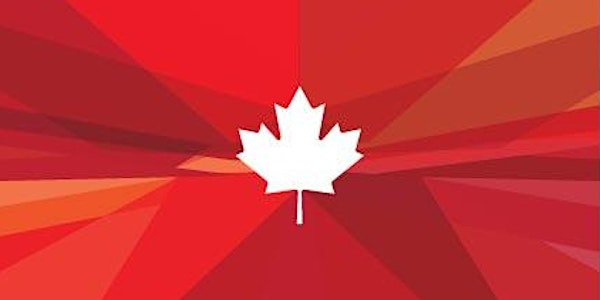 2023 Canada Day Parade
2023 Canada Day Parade - Important Information Please note: Some information has changed. Read the below carefully.
By Airdrie Parades and Fireworks Committee
Date and time
Sat, Jul 1, 2023 10:00 AM - 12:00 PM MDT
Location
Tri Schools & T&C 412 - 3 Avenue NE Airdrie, Alberta T4B 1R7 Canada
Refund Policy
Refunds up to 30 days before event
Eventbrite's fee is nonrefundable.
About this event
2022 Canada Day Parade - Important Information
Event Details
Date:                    Saturday, July 1st, 2023
Time:                    Parade begins at 10am.  Roads close at 9am.
Route:                  To Be Confirmed
Staging:               Conducted along Edmonton Trail, at the Town and Country and Tri-School area. Detailed  information will be sent out the last week of June.
First Things First
After reading ALL the event information (below), please select your category - Commercial or Not For Profit (NFP) - then complete the registration form as directed.  Both commercial and NFP entries may pay the registration fee online using MasterCard or Visa only.  NFP entries will be asked to supply their society registration number.
The total number of entries for the parade is limited to 85, so register early to secure your spot!  Only registered and approved entries will be able to participate in the parade.  As in past years, we now require a description, drawing or photo of your proposed entry. Signing up and paying the fee does not guarantee acceptance of your entry.  The Committee will review and approve qualified entries.  All entries must reflect both the theme.
Please remember, this is a FAMILY EVENT.  Unsuitable entries may be rejected. As we enjoy our post-pandemic events, NO floats related to COVID-19 and related restrictions, mandates and vaccinations will be accepted.
General Information – Safety Guidelines
We are pleased to provide detailed information regarding this year's parade.  This information is to ensure everyone, from the participants to the many spectators on the parade route, have a safe and enjoyable experience.  Safety and enjoyment are our primary objectives.  Given the number of horses and young people involved, we must all be mindful of the possibility of injury and do our utmost to avoid mishaps.  Consequently, we must insist on the following: 
Vehicles/floats cannot be greater than 23.3m long, 3.05m wide and 3.9m tall and must be capable of negotiating a 90 degree turn.
A Fire Extinguisher is recommended for all float entrants.
All entries with animals may be inspected.  Entries deemed to be unsafe will be denied entry.
Use of water guns/garden hoses is not permitted.
Excessive and extreme use of the HORN on any automobile will not be permitted.
Participants must remain on floats during the parade, and adult supervision of children is required.  Walking is permitted, but movement from float to road is prohibited.
Throwing/handing out of candy and/or handing out of promotional materials is NOT permitted along the parade route.  Failure to comply with this rule may disqualify groups from entering future events.
All applicants must carry public liability insurance.  A minimum of $1,000,000 bodily injury and property damage is recommended.
All drivers must be in possession of an appropriate valid driver's license and insurance.
All parade participants must abide by the Parade Marshal's instructions, including all directions from security personnel and volunteers.
Those picking up children or participants are strongly encouraged to pre-designate a pick-up location outside of the disbursement area.  All entries will re-enter the disbursement area for tear-down and dispersal.
The Airdrie Parade Committee will endeavor to conduct the parade in a safe and efficient manner.  However the ultimate responsibility for safety lies with each individual entrant.  In the interest of safety for all participants and spectators, those who disregard these guidelines will be requested to withdraw from the parade and will be disqualified from future parades.
General Information – Float Decoration Guidelines
All entries must be preapproved by the parade organizers.  We require a 150 word (maximum) detailed description of your float within 10 days of registration, including dimensions, and a photograph or diagram if possible.  All vehicles/floats must be decorated to reflect Canada Day. 
Waiver
During the registration process you will be asked to agree to the terms and conditions outlined in this document and to indicate your agreement in the "Waiver" questions.  By acknowledging the waivers, your legal rights are affected.
By completing the online registration form you agree, on behalf of the organization/individual and all participants in this entry, that the City of Airdrie, the Airdrie Parades & Fireworks Committee and any agent or volunteer thereof assumes no responsibility for any personal injury or property damage suffered in connection with the Canada Day Parade howsoever caused (including negligence and excepting only willful misconduct).  You also agree to release and hold harmless such parties from any claim for such injury or damage.   You also agree that by completing the online registration form you relinquish any right to litigation. 
Questions?
Please send an e-mail to paradesairdrie@gmail.com or visit our website at www.airdrieparades.com
About the organizer
The Airdrie Parades and Fireworks Committee is comprised of a group of volunteers who foster the spirit of "community" in the City of Airdrie and surroundings.