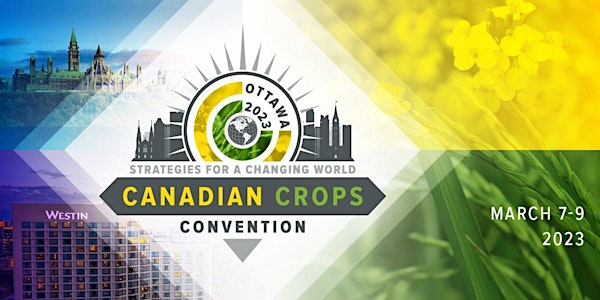 2023 Canadian Crops Convention
2023 Canadian Crops Convention - Virtual Component
About this event

Thank you to Bayer Crop Science for sponsoring the virtual component of the 2023 Canadian Crops Convention.
The virtual event will take place from 1:30 - 3:30 pm EST on March 8. You'll hear presentations from two speakers:
Linda Nazareth, economist, futurist and senior fellow of economics and population change at the the Macdonald Laurier Institute, will review the global economy in context of the agriculture industry, and
David Coletto, marketing research leader and CEO of Abacus Data, will discuss the state of Canadian public opinion around a changing world, post-pandemic.
Instructions and the link to access the virtual platform will be shared closer to the event date. 
Stay in the loop on convention announcements by subscribing to our emails.
If you have any questions or need to make changes to your registration, please contact Whitney Dencklau, Communications Manager with the Canola Council of Canada:
E: dencklauw@canolacouncil.org
P: 431-778-2268