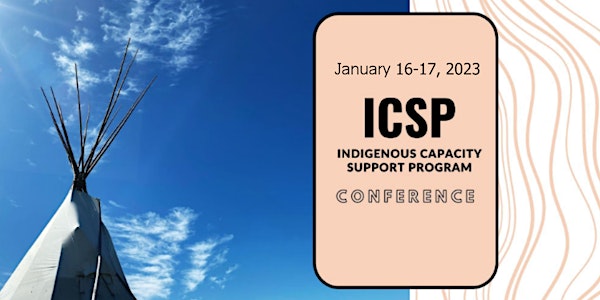 2023 Indigenous Capacity Support Conference
2023 Indigenous Capacity Support Program Conference
When and where
Location
Native Women's Association of Canada 120 Promenade du Portage Gatineau, QC J8X 2K1 Canada
About this event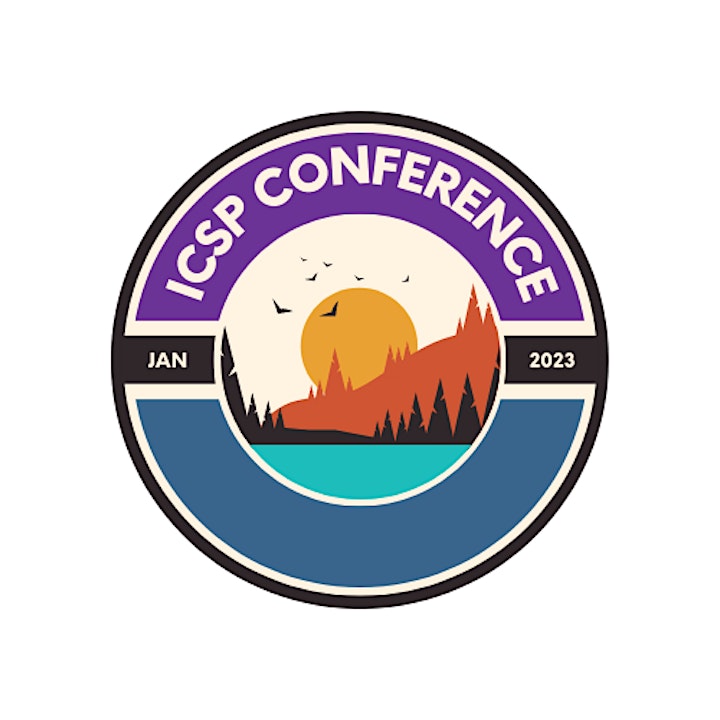 * French version to follow, version française à suivre*
The ICSP provides funding to support Indigenous communities and organizations to be able to meaningfully participate and take on leadership roles in impact assessment spaces and beyond. As a recipient of this funding, you are invited to send one participant to attend the 2023 Annual ICSP Conference which will be held in Ottawa/Gatineau. All travel, accommodation, and food will be provided for participants as they travel and join us for 2 days of learning.
The Impact Assessment Agency of Canada funds this annual conference to allow Indigenous-led projects from across the nation to come together to celebrate their successes and learn from one another. This conference is a space where effective strategies can be shared to ensure Indigenous engagement is occurring meaningfully at all phases of impact assessments. The successes and challenges that were faced by Indigenous communities and groups this year will be shared, highlighting different opportunities and projects happening across the country. Together, we can develop solutions and strategies in a day of discussion, dialogue, and celebration.
The event will be held at the Native Women's Association of Canada's new building in Gatineau, Quebec. This site is just across the bridge from the Parliament of Canada, providing participants with beautiful views of parliament while being able to come together in a space surrounded by Indigenous art, that uplifts and celebrates Indigenous culture. The event can also be attended virtually, for those unable to travel and attend in person. The conference will be a two-day event where participants can come together, network, listen to keynote speakers provide thoughtful addresses on the direction of impact assessments and participate in a variety of discussion-oriented presentations.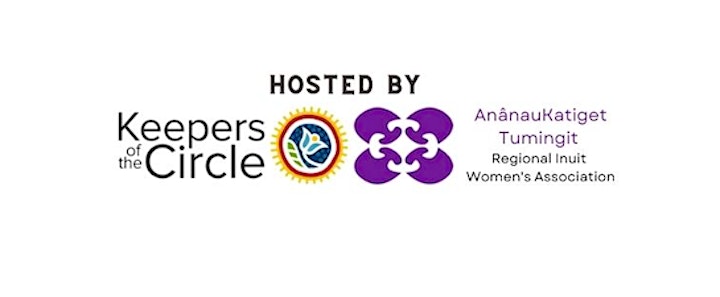 Who We Are
Keepers of the Circle started as the Temiskaming Native Women's Support Group operating as an Aboriginal Family Learning Center in Kirkland Lake and Temiskaming Shores. We are an Indigenous-led non-profit group focussed on providing grassroots community support. We are partnered with the AnânauKatiget Tumingit Regional Inuit Women's Association (ATRWA). AnânauKatiget Tumingit supports, promotes, and enhances the well-being of Labrador Inuit women. AnânauKatiget Tumingit consults with Labrador Inuit Women and ensures that they are heard by all levels of government and that Labrador Inuit women are respected, valued, and can be engaged with in all aspects of society.
Together, we have been selected to host this year's ICSP conference and we are excited for this opportunity to come together with you all and celebrate the power of Indigenous knowledge systems and effective participation in impact assessment processes. We are excited to learn about initiatives happening across the nation, and to present details of our own project which has increased the confidence and capacity of local Indigenous women, girls, and gender diverse people to be able to participate meaningfully in impact assessments. We look forwards to sharing, collaborating and bringing our minds together to mobilize for a just, sustainable future for all.
Opportunity to present
Our goal is to create a space where different Indigenous Capacity Support Programs can come together in creative ways to lead discussions and interactive activities for a more hands on conference experience. We want to hear from you! There are 8 concurrent presentation opportunities, depending on interest, each selected presenter will have 20-30 minutes to present, followed by 20-30 minutes of discussion. These presentations are to share the successes of your project development, provide examples of challenges that were overcome and engage in dialogue to discuss solutions to aid one another in successful project development. We want to create a space where programs can learn from one another, learn about new solutions and build a more resilient network of Indigenous-led initiatives across the country.
This list is suggestive, all topics of presentation will be open for consideration. Some of the themes we have identified that would be suitable for presentations include;
Use of gender-based analysis (GBA+) in impact assessments ̈ Land Use Planning in impact assessments
Engagement strategies and capacity building in IA
Climate change in impact assessments
Including Indigenous knowledge in impact assessments
Public participation and citizen science in impact assessments ̈ Cumulative effects in in impact assessments
Emerging technologies and strategies in impact assessments
If you are interested in applying to present, please indicate so in our preliminary interest survey or reach out directly to our Agency Lead, Britney Zacharuk at b.zacharuk@keepersofthecircle.com for more details. Participants are invited to complete the preliminary interest survey, indicating their interest in attending the conference in person or through a virtual platform. Participants travelling to the conference will be contacted by UNIGLOBE Premiere Group, who have partnered with us to arrange travel and accommodation for our participants.
Please be aware that at this time, we have limited number of spaces available for in- person attendance from each organization however, all project partners or interested parties are invited to watch the conference unfold on the virtual platform.

« ICSP » (Indigenous Capacity Support Program) est un programme qui fournit le financement pour aider les communautés et les organisations Autochtones afin qu'elles puissent participer de manière significative aux espaces d'évaluation d'impact et au-delà. En tant que bénéficiaire de ce financement, vous êtes invité à envoyer un participant pour assister à la conférence annuelle 2023 du « ICSP » qui aura lieu à Ottawa/Gatineau. Tous les frais de déplacement, d'hébergement et de nourriture seront pris en charge pour un participant de chaque projet. Nous souhaitons que vous nous joindrons pour 2 jours remplit d'apprentissage et célébration.
L'Agence d'évaluation d'impact du Canada finance cette conférence annuelle pour permettre aux projets dirigé par des Autochtones de tous les coins du pays de se réunir pour célébrer leurs succès et apprendre les uns des autres. Cette conférence est un espace où des stratégies peuvent être partagées, pour s'assurer que l'engagement Autochtone se produit de manière significative à chaque phases des évaluations d'impact. La conférence est une occasion pour partager les succès et des défis auxquels les communautés des Première Nations, Métis et Inuit ont été confrontés cette année, tout en soulignant les différentes possibilités et projets qui se déroulent à travers le pays. Ensemble, nous pouvons développer des solutions et des stratégies nouvelles, célébrer la culture indigène et l'importance de l'inclusion des systèmes de la connaissance autochtone.
La conférence aura lieu dans le nouveau centre de l'Association des femmes autochtones du canada en Gatineau, au Québec. Cet endroit est situé en face du Parlement du Canada, offrant aux participants la possibilité de voir le Parlement du Canada et la rivière des Outaouais dans un espace entouré d'art et les artefacts culturels Autochtones. L'événement peur également être suivi virtuellement, pour tous les intéressés qui ne peuvent pas se déplacer et assister en personne. La conférence se déroulera pendant deux journées au cours desquels les participants pourront se réunir, établir des contact, écouter les orateurs principaux et participer à diverses présentations orientées vers la discussion.
Qui sommes-nous?
« Keepers of the Circle » a commencé comme un groupe de soutien pour des femmes de première nation en Timiskaming, maintenant nous avons des bureaux en Kirkland Lake et Timiskaming dans le nord de l'Ontario. Nous sommes un groupe non lucratif dirigé par des indigènes, avec l'objectif de soutenir la communauté. Nous fournissons les programmes d'éducation, programmes pour le développement professionnel, les services de santé publique, les services de garde d'enfants, et un programme pour l'enseignement des stratégies de participations pour les évaluations d'impact. Nous sommes en collaboration avec «AnânauKatiget Tumingit Regional Inuit Women's Association » (ATRIWA). Ils sont une association similaire, mais ils se concentrent à l'encouragement et l'amélioration de la bien-être des femmes Inuites en Labrador. ATRIWA consulte les femmes inuites et s'assure qu'elles sont entendues par tous les niveaux de gouvernement et qu'elles sont respectées, valorisées et ont la possibilité de s'engager dans tous les aspects de la société, incluant les processus pour les évaluations d'impact.
Ensemble, nous avons été sélectionnés pour organiser la conférence annuelle pour 2023! Nous sommes très heureux d'avoir la chance de nous réunir avec vous tous et de célébrer le rôle essentiel de la participation des personnes Indigènes dans la société. Nous sommes enthousiastes à l'idée d'en savoir plus sur vos initiatives et de présenter les détails de notre projet.
Opportunité pour présenter
La conférence sera un événement où les participants pourront réunir et écouter les présentations au sujet des évaluations d'impact et participer dans une variété des discussions informatives. Il y a huit possibilités de présentations concurrentes, en fonction des intérêts, chaque présentateur sélectionné aura 20-30 minutes pour présenter, suivies de 20-30 minutes de discussion. Ces présentations sont pour partages les succès de votre développement et pour s'engager en dialogue avec les projets similaires d'autour du pays. Nous allons discuter des solutions et découvrir des nouvelles méthodes pour la collaboration des autochtones dans les processus d'évaluations d'impacts.
Voici quelques-uns des thèmes que nous avons identifiés, en suggestion pour les sujets des présentations possibles. Nous sommes ouverts à la considération des autres thèmes de présentation aussi. S'il vous plait indiquer si vous avez d'autres idées en le formulaire d'intérêts.
L'utilisation des méthodes d'analyse comparative entre les sexes (GBA+, Gender- based analysis) dans les évaluations d'impact
L'utilisation et l'aménagement des territoires (Land Use Planning) dans les évaluations d'impact
Les stratégies d'engagement et renforcement des capacités dans les évaluations d'impact
La considération du changement climatique dans les évaluations d'impact
L'inclusion des connaissances Indigènes dans les évaluations d'impact
La rôle de la participation publique et la science citoyenne (Citizen Science) dans les évaluations d'impact
La considération des effets cumulatifs dans les évaluations d'impact
Les technologies et stratégies émergent dans les évaluations d'impact
Nous voulons créer un espace où les programmes peuvent apprendre les unes des autres, découvrir les nouvelles solutions et construire un système plus résilient à travers le pays. Si vous souhaitez présenter votre candidature, veuillez l'indiquer dans notre formulaire d'intérêt, qui soyez attaché. S'il vous plait contacter notre responsable d'agence, Britney Zacharuk, à l'adresse b.zacharuk@keepersofthecircle.com pour obtenir les détails supplémentaires ou poser vos questions.
Les participants sont invités à remplir l'enquête préliminaire d'intérêt, indiquant leur intérêt à assister à la conférence en personne, ou utiliser la plateforme virtuelle. Les participants qui se rendront à la conférence seront être contactés par « UNIGLOBE Première Group », qui nous aide à organiser le voyage et l'hébergement de nos participants. Veuillez noter que le nombre de places pour la participation en personne de chaque organisation est limitée. Présentement, tous les partenaires de projet sont invités à envoyer un participant chez la conférence, et les autres seront invitées à regarder la conférence virtuellement. Merci pour votre compréhension.