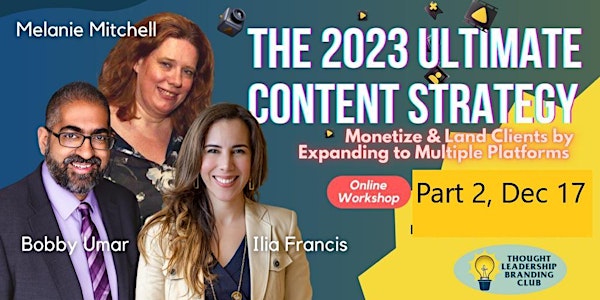 2023 Multi-Platform Expansion Content Strategy 2: Monetize & Land Clients
The Thought Leadership Branding Club brings you 3 experts to help you diver deeper into your Content Strategy and maximize your results
About this event
How to Set Up Your Content Strategy to Consistently Attract and Land New High-Paying Business Opportunities
For professionals who want to discover how they can use Content to grow their business and gain massive visibility -- YOU are in the right place.
The 2023 Ultimate Content Strategy:
7 Proven Frameworks to Monetize and Land Clients by Expanding to Multiple Platforms - Part 2
- Dec 17, 10 a.m. EDT
This Workshop is for Tier 2 - We will do this in a follow-up 2-hour workshop also known as the "Level 2 Add-On".
Follow-up 2 hour workshop to help you dominate on your new chosen platform
Limited to 10 people - breakout rooms for each platform (LinkedIn, TikTok, Twitter)
We look at your profile, content, and target audience to help you hone the right strategy to build and monetize. You can ask as many questions as you need for us to work with you hands on live with your accounts
BONUS: Each signup gets Networking Mastery Modules (3 modules, $197 value)
BONUS: Each signup gets a 3-month membership to the TLB Club ($90 value)
Replays of both our Dec 3 workshop replay and this Dec 17 training
Building a brand takes time. Building a business and monetizing your content takes even longer and requires strategic and branded focus. Most of us focus on one platform and try to build authority there. But when is it time to expand to other platforms? And have you truly figured out how to monetize?
When you look at thought leaders like Gary Vaynerchuk, Brene Brown, Simon Sinek, or Marie Forleo, do they stick to only one platform? They have a multi-platform strategy. They are monetizing in many places.
So can you.
We've put together 3 experts who have proven experience monetizing on 5 platforms - LinkedIn, Twitter, TikTok, Instagram, and Clubhouse.
Join Ilia, Melanie and Bobby as they share their tried and tested ways to develop a content strategy that engages, build trusting relationships with their audiences on several social networking platforms, and how they grow and monetize their business brand.
Maybe you want to expand your current strategy on LinkedIn, TikTok or Twitter.
Maybe you want to leverage your existing platform brand and expand to a brand new one.
Either way, this is the ideal workshop for you to get the support, focus, and expertise you need to start growing your thought leadership brand and generating new revenue streams.
Here is what you will walk away from this session with:
Understanding how to maximize your exposure on multiple platforms and be identified as a Thought Leader in your industry.
How to dominate specifically on LinkedIn, TikTok and Twitter and monetize.
Specific action items that you can implement immediately from optimizing your social media profiles; creating a content strategy and who to engage with on your platform of choice.
Our Dec 3 details are below, but THIS event is focused on the Tier 2 offering coming Dec 17.
AGENDA
1. Why Thought Leadership Matters and why multi-platform (Bobby w/ Melanie's story)
2. How to Elevate on LinkedIn (Melanie)
3. The Power and Evolution of Twitter (Bobby)
4. Why TikTok is the most exciting and organic growth platform (Ilia) and how you can also leverage it with Intagram
5. How to Monetize across these platforms (All)
6. Closing thoughts and TLB Club info
7. Q & A session
***NOTE:This Dec 3 webinar training was FREE. But if you want more hands-on help, we are offering something special for a smaller group who really want impact, hands-on support and customization for their business and brand journey. Look at the Tier 1 -2 -3 Add-On options, along with what you get when you show up live.
GIFTS GIVEN OUT LIVE
Bobby - Optimized LinkedIn and Twitter Profile checklist
Ilia - Month on a Page Content Calendar Strategy Template
Melanie - Checklist of the top 10 LinkedIn News Editors to engage and build traction with
Tier 1 - We will do this in the second hour of the training. Here is what you get when you select the "Level 1 Add-On".
8 participants will get a 8 min review of their business, brand, and content strategy (5 min to share and 3 minutes for experts to deliver)
Each participant will get 3 important ACTION ITEMS to expand and build their thought leadership brand on the best new digital platform for them
This is the same day for customized support
You will get a replay of the event
*Members are those who are in the inner circle of Lead Moderators of the Thought Leadership Branding Club. They will get access to the Tier-1 replay for free. You can also sign up to be a member and get access to weekly coaching calls, internal resources, specialized training and special events like this one. Sign up HERE.
Tier 2 - We will do this in a follow-up 2-hour workshop. Here is what you get when you select the "Level 2 Add-On".
Follow-up 2 hour workshop to help you dominate on your new chosen platform
Limited to 10 people - breakout rooms for each platform (LinkedIn, TikTok, Twitter)
BONUS: Networking Mastery Modules (3 modules, $197 value)
BONUS: 3-month membership to the TLB Club ($90 value)
Replay of training
Tier 3 - We will do a Mastermind Group for 3 months for those who really want to get results and hands-on support. Here is what you get when you select the "Level 3 Add-On".
Mastermind Group for 8 people
We meet 3 times, for 1 hour each, monthly. You can also message us with any updates or questions via our group chat we will create
Outcome: Double your revenue, expand your reach and followers, and general more leads per month
BONUS: 12-month membership to the TLB Club ($250 value)
BONUS: 1-hour training on "How to Land Your First TEDx Talk" ($297 value)
BONUS: Networking Mastery Modules (all 12 modules, $897 value)
Replay of all training sessions
Sign up today and reserve your spot at "The 2023 Ultimate Content Strategy: 7 Proven Frameworks to Monetize and Land Clients by Expanding to Multiple Platforms, Part 2" - Dec 17, 10 a.m. EDT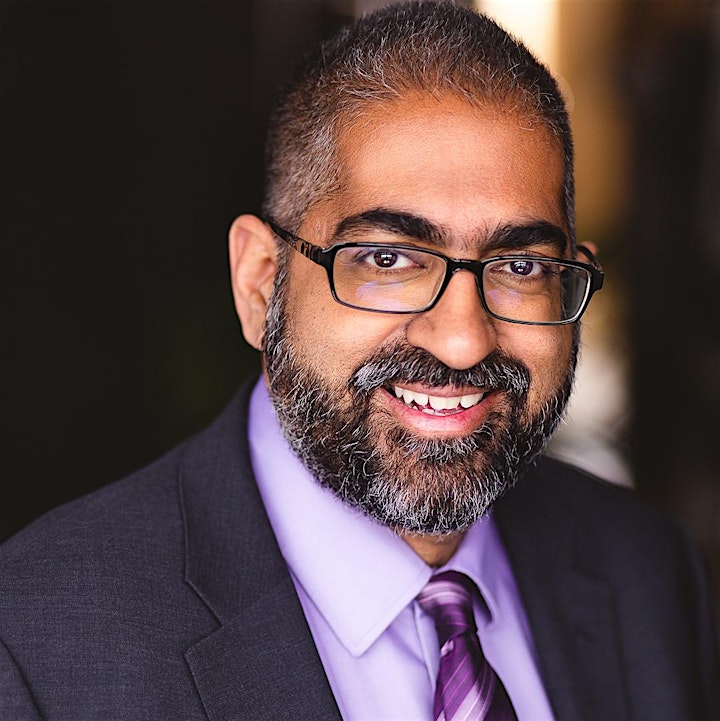 BOBBY UMAR
Bobby is a 5x TEDx speaker, and one of the top social media influencers in the world, with over 650,000 followers. Inc Magazine named him one of the Top 100 Leadership Speakers, alongside Richard Branson, Brené Brown, John Maxwell and Robin Sharma. He has been named the "2nd Best Business Coach to Follow" on Twitter and the "4th Best Leadership Influencer" according to Kred. Bobby is an author of three books, including an international #1 Best Seller. He is the founder of the Thought Leadership Branding Club on Clubhouse, which has over 25k members, with 50+ lead moderators from around the world hosting 25+ weekly rooms.
☑️ I show companies how to build Thought Leadership with compelling content & powerful stories
☑️ I show individuals how to build meaningful relationships, mindset & confidence speaking
☑️ I show leaders how to leverage LinkedIn & develop their personal brands
🔥MY OFFERINGS:
-Speaker Mastermind (9 modules)
-Networking Mastery (12 modules)
-Storytelling Masterclass
-7-Day Speaker Confidence
-Personal Brand Mastery (30 videos)
-Grow Your Club on Clubhouse
SUBSCRIBE to my LI newsletter: https://bit.ly/BobbyNewsletterLI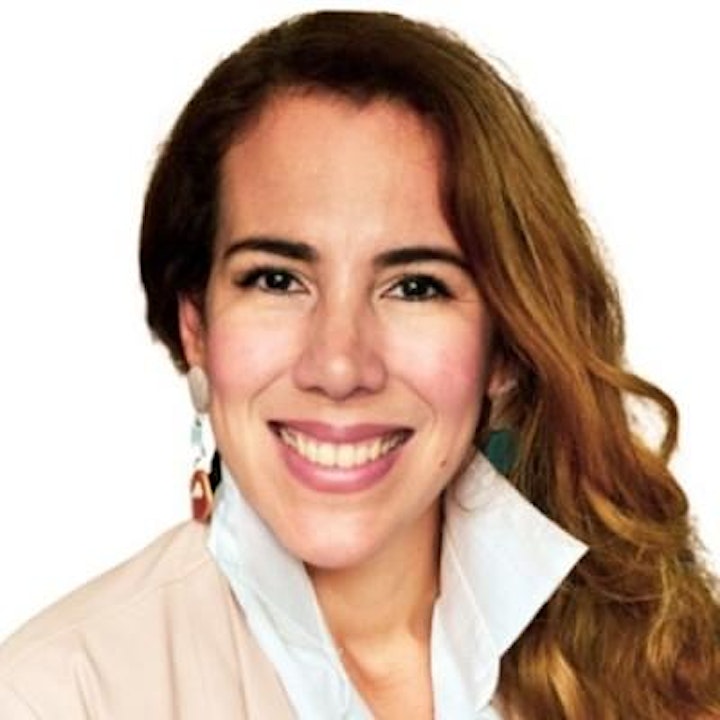 ILIA FRANCIS
𝗡𝗼𝗯𝗼𝗱𝘆 𝘄𝗶𝗹𝗹 𝗯𝘂𝗶𝗹𝗱 𝘆𝗼𝘂𝗿 𝗽𝗿𝗲𝘀𝗲𝗻𝗰𝗲 𝗮𝗻𝗱 𝗯𝗿𝗮𝗻𝗱 𝗳𝗼𝗿 𝘆𝗼𝘂, 𝘂𝗻𝗹𝗲𝘀𝘀 𝗬𝗢𝗨 𝘀𝗵𝗼𝘄 𝘂𝗽!
I was once an immigrant with zero experience in a job market completely foreign to me.
l was a LinkedIn lurker who thought I had to blend in with a lame profile that spoke to no one, until I learned:
💡LinkedIn is the place to network and build your career.
💡LinkedIn is the place to do business and foster relationships to grow your visibility and to generate leads.
💡LinkedIn is the place to show your expertise and become the go-to expert in your industry.
💡This is the place where the biggest decision makers are.
WHAT I DO:
🔑I serve professionals and small business owners struggling with how to project themselves, their businesses and/or careers through powerful LinkedIn profiles and social selling strategies.
🔑I've been featured on CBC News for helping highly skilled immigrant women to find meaningful jobs, losing their fears and to jumpstart great careers and businesses in Canada, and it's an accomplishment I don't take lightly.
HOW I CAN HELP YOU:
✳️I provide LinkedIn Training & Coaching to groups and 1:1 sessions to build powerful personal brands for career growth, business and lead generation.
✳️Social Selling coaching sessions for #smallbusiness Entrepreneurs.
✳️Speaking sessions for student associations, professional networks and the public sector.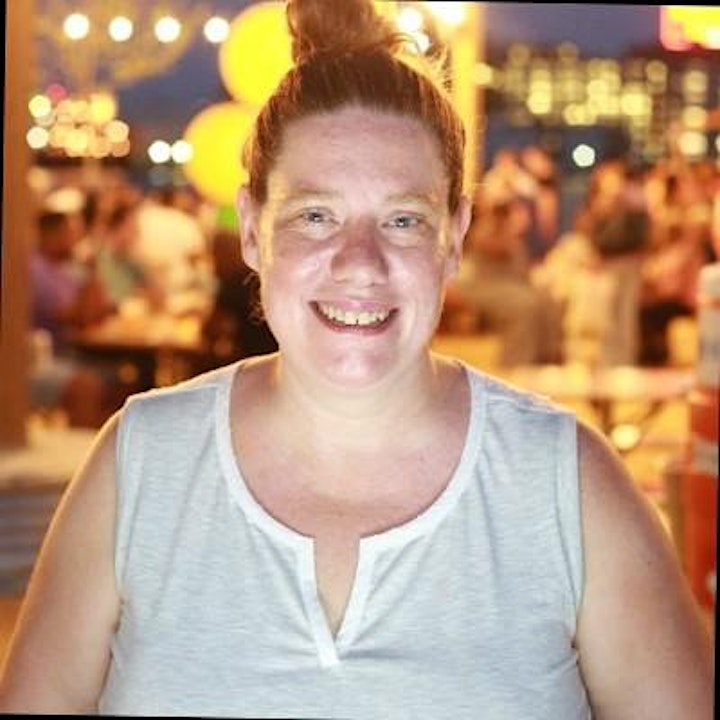 MELANIE MITCHELL-WEXLER
Driven by a deep desire to help people find meaningful and fulfilling work, I draw from close to 18 years of recruiting and staffing experience to provide a clear structured framework to help my clients better understand themselves and make better career and life decisions. I have experience working with a wide range of individuals from college graduates to C-Level Executives, coming from all industries across the United States.
Within this pursuit – I am honest, direct and compassionate and push my client's beyond what they initially thought was possible for themselves, holding them accountable to execute the steps needed to finding and achieving success.
I am driven to serve as my client's partner in leveraging their expertise and unique self while mitigating their market liabilities. This is a partnership, I can't…and won't…do all the work for you. It requires both of us – candid and committed –to implement your individualized strategy, in short, "doing the work," to get you there.
My background allows me to be a coach with an innate knowledge of the job market from many different viewpoints. For 18 years I was only considered successful when my candidates were hired!
I help my clients move their lives and ambitions forward providing an insightful perspective gained from both my personal and professional backgrounds. If you are looking for a coach, let's talk to see if we are a match and can partner together.
Feel free to schedule a Free 15 Minute Discovery Call: https://bit.ly/3wR5gK5
Follow my hashtags: #FindSucceedAchieve
Key Competencies: LinkedIn Strategist - Career Coach - Recruiter - ATS - Resume - Interview Prep - Job Search Strategist - Mindset - LinkedIn Profile - Career Action Plan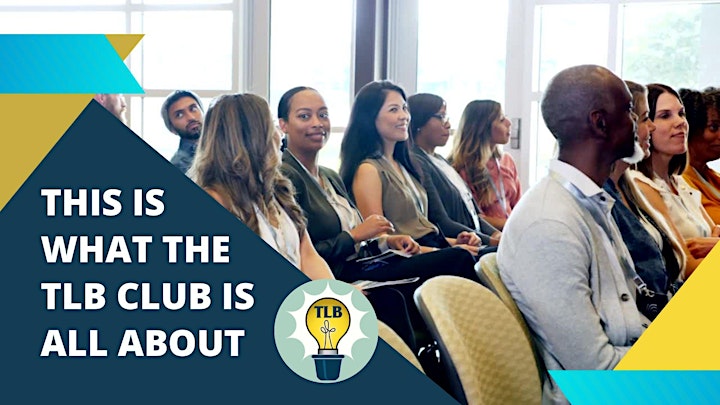 ABOUT TLB CLUB
TLB Club is here to help you build a better, stronger, and more impactful thought leadership personal brand through hosting and attending events under three key areas:
PEOPLE: Building Meaningful Relationships, Connections & Followers
INNOVATION: Sharing New Ideas & Creating Content
COMMUNICATION: Enhancing Speaking, Writing, Storytelling & Listening Skills
Our goal is to give you all the tools, knowledge, experts, and community to help you build a greater thought leadership brand for you, your business, and your team.
Is there a topic you love talking about? Want to be part of a thriving and supportive community?
Moderating rooms build your thought leadership presence as an expert authority in your field.
MEMBERSHIP BENEFITS
Access to TWO weekly coaching/collaboration calls
A private WhatsApp Group for community questions and support
Downloadable resources and training sessions to help support your growth, moderating skills, grow your brand and monetize your business or side hustle
Discounts to our workshops, paid events and conferences
Featured on our website and calendar with your rooms, expertise and bios
Opportunities to collaborate with diverse thought leaders and experts in our Inner Circle of Lead Moderators, who are all running rooms and will collaborate with you and support you in the club
Host exclusive sessions will demonstrate your expertise, build authority and influence in your industry and attract guest speakers
Elevated brand recognition by aligning with an established and well-known club on Clubhouse
Sessions auto-notify all of our members to build and diversify your audience
Become a featured 'expert moderator' for hire where we promote you to external communities
Provide value to this diverse community and grow with it