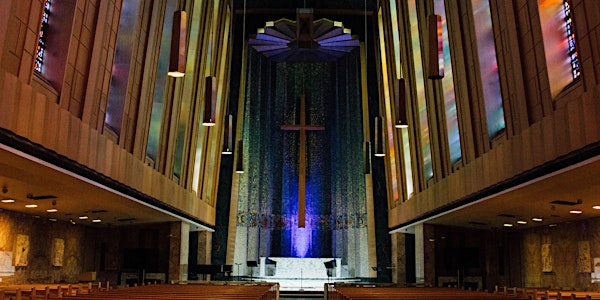 2023 Wesley Studies Symposium
Heritage and Hope: Wesleyan Wisdom for the Future of Ministry
Date and time
Tue, Apr 25, 2023 10:00 AM - 4:00 PM EDT
Location
Tyndale University 3377 Bayview Avenue Toronto, ON M2M 3S4 Canada
Refund Policy
Contact the organizer to request a refund.
About this event
Heritage and Hope: Wesleyan Wisdom for the Future of Ministry
Celebrating 30 Years of the Bastian Chair of Wesley Studies
Keynote Speakers: Dr. Howard Snyder and Dr. Victor Shepherd
Online and In-Person tickets available. Order by March 31 to receive the early bird discount. Student discounts also apply.
We are living in a time of tremendous challenge for the church: social unrest, the continuing collapse of Christendom, the challenges of intercultural ministry, the ever-changing technological landscape, changing patterns of church attendance and affiliation...in many we are sailing in uncharted waters. How can John Wesley and the Wesleyan heritage help keep us on an even keel as we navigate toward a brighter future for the church and its ministry? How does a Wesleyan "optimism of grace" keep us oriented in a disorienting time?
We will consider these questions and more at our annual Wesley Studies Symposium on April 25, 2023 at Tyndale University. This year we are celebrating the thirtieth anniversary of the Wesley Chair by welcoming back the two previous occupants of the Chair as our keynote speakers: Dr Victor Shepherd and Dr Howard Snyder. Both men are oustanding scholars who are well known to the Canadian Wesleyan community. Dr Shepherd held the chair from 1993-2003, and has continues to serve at Tyndale as Professor Emeritus of Theology. Dr. Snyder was the Chair from 2007-2012, and is presently the International Representative of the Manchester Wesley Research Centre.
About the organizer
Tyndale University is a multi-denominational, evangelical postsecondary institution that prepares leaders for the ministry, marketplace and global mission of the church. Tyndale offers a variety of degree programs in a wide range of disciplines and fully accredited programs at both the undergraduate and graduate levels.