Sales Have Ended
Registrations are closed
Thank you for your interest in the 20th Annual GCFF Main Event – Toronto. The online free registration is closed. You may get the ticket at the door. Please take a look of future events at https://nai500.com/events/. Thank you very much! 感谢您对第20届国际金融投资博览会多伦多会展的关注与支持。网上免费注册已截止,欢迎到访会展现场购票。也欢迎参访我们的GCFF会展网站 https://nai500.com/zh-hans/events/ 了解更多未来活动详情。谢谢!
Sales Have Ended
Registrations are closed
Thank you for your interest in the 20th Annual GCFF Main Event – Toronto. The online free registration is closed. You may get the ticket at the door. Please take a look of future events at https://nai500.com/events/. Thank you very much! 感谢您对第20届国际金融投资博览会多伦多会展的关注与支持。网上免费注册已截止,欢迎到访会展现场购票。也欢迎参访我们的GCFF会展网站 https://nai500.com/zh-hans/events/ 了解更多未来活动详情。谢谢!
Description
In celebrating 20th anniversary of GCFF conferences, we will bring together investment opportunities in the small-cap growth market in North America to meet with the largest and fastest growing Chinese investor community in Canada. The Annual Main Event will be a great platform for the Chinese investors to learn the latest market trends and share market insights. We hope to see you there!
在庆祝GCFF会展20周年之际,我们将汇集北美增长市场的投资机会,以满足加拿大规模最大、发展最快的华人投资者社区。 第20届国际金融投资博览会将成为华人投资者了解最新市场趋势和分享市场洞察力的绝佳平台。希望能在会展上见到您!
官方网站:https://nai500.com/zh-hans/events/20th-annual-gcff-toronto/
Exciting Speeches 精彩演讲包括:
Winning Formula: Game Developer Building A Global eSports Network 制胜之道:游戏开发者建立全球电竞网络

Revolutioning the Diagnostic Approach to Cancer 彻底改变癌症诊断方式

Trade Wars, Currency Wars and Financial Wars 贸易战、货币战和金融战

Things To Know Before Buying or Selling An ETF 买卖ETF前需要知道什么

Mobi724 Global Solutions innovating the field of Fintech, through blockchain and AI technologies Mobi724 Global Solutions通过区块链和AI技术改革金融科技领域

Providing Tax Savings while Investing in a BC Gold Mine 投资卑诗省金矿并享税务优惠

Discovering The Disease-related Genes 寻找致病基因

A Review of Cannabis Investment After Year One - Finding the Potential Winners Amongst the Losers 一年后的大麻投资回顾 - 在失败者中寻找潜在的赢家

Creating a Global Brand in Hemp Based CBD Products 打造工业麻CBD产品的全球品牌

Leader in CBD Processing CBD加工领域的领导者

The End Game and Aftermath - Investing in Public and Private Markets 游戏终局与结果 – 投资股票和私募市场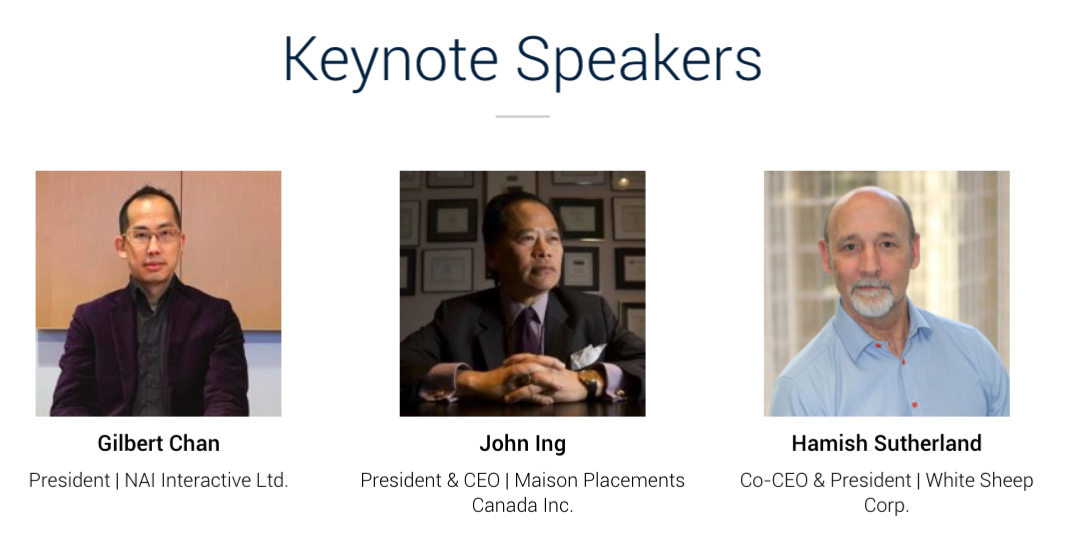 Focusing Sectors 聚焦产业
eSports (电竞)

Biotech (生物科技)

Resources (Mining, Oil&Gas) 资源行业 (矿产及油气)

Technology (科技)

Healthcare (医疗)

Cannabis (大麻)

Luxury Brands (奢华品牌)

Financial (金融服务)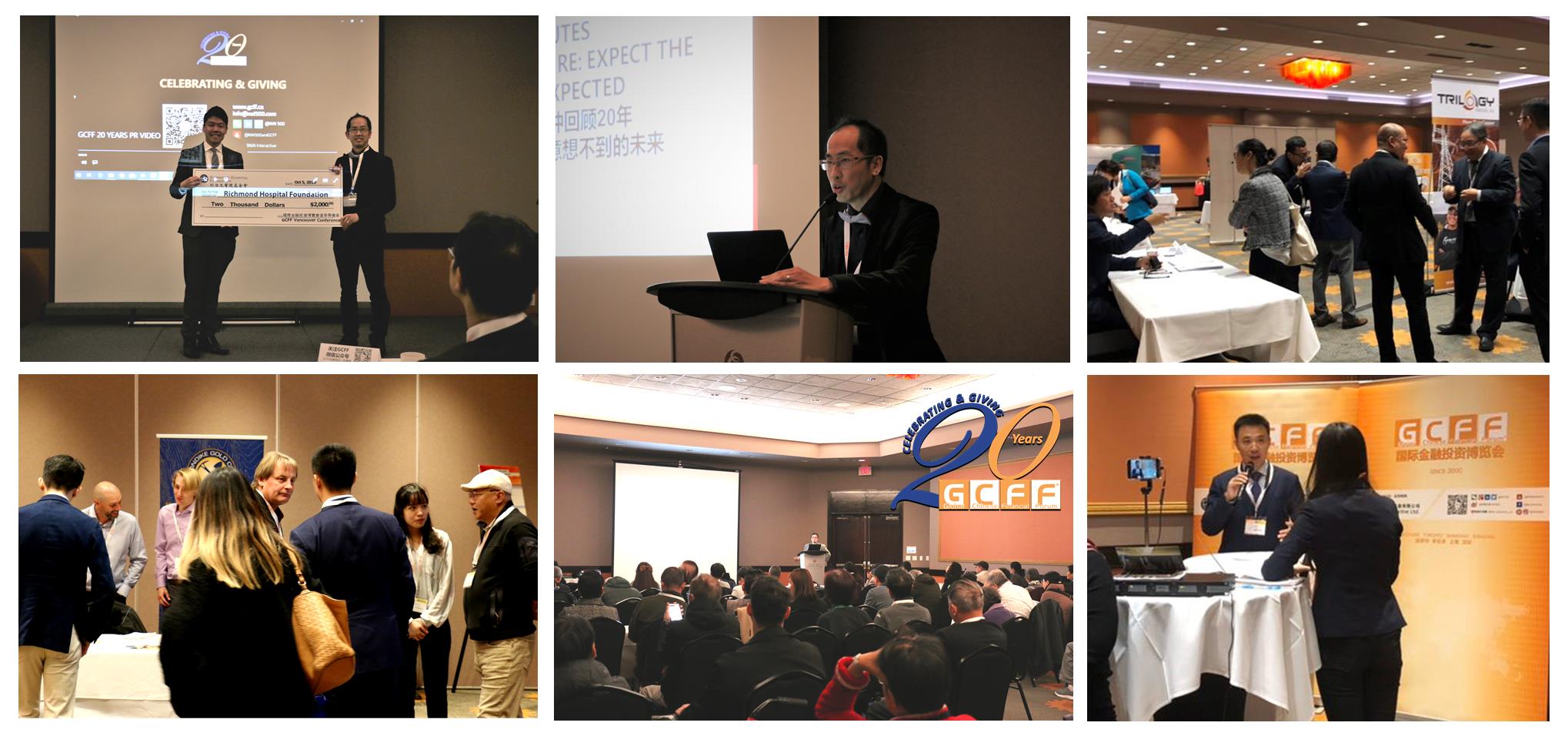 Join us now to celebrate the 20th anniversary together! We offer a great bilingual platform to learn industry insights, investment opportunities as well as investment strategies like nowhere else!
加入我们一起欢庆20周年吧!我们提供一个双语的会展平台,可以在本次会展上了解行业发展的资讯、热门行业的被低估的投资机会,以及向专家学习投资策略!绝无仅有的一次机会,抓紧时间免费报名吧!