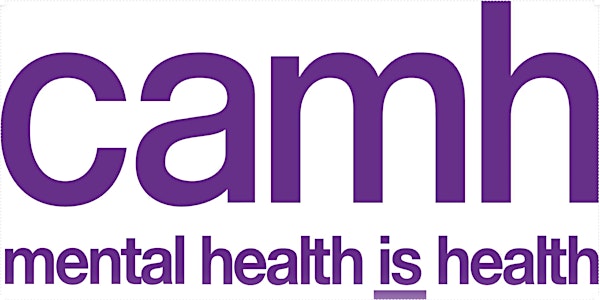 211 or 911 // Toronto Community Crisis Service: CMHA
211 or 911 // Toronto Community Crisis Service: CMHA
By RBC Patient and Family Learning Space at CAMH
When and where
Date and time
Wed, Feb 15, 2023 9:00 AM - 10:00 AM PST
About this event
About this session:
Join us for our fourth and final presentation on the pilot program, highlighting the unique work being done by CMHA in Toronto's Northwest communities.
The Toronto Community Crisis Service is a 3 year pilot project run by the City of Toronto's Police reform initiative. The Canadian Mental Health Association – Toronto branch launched in July 2022 in northwest Toronto.
TCCS is a non-police lead crisis service for anyone dealing with a mental health or addiction crisis. The objective of the program is to reduce the harm that disproportionately impacts Black, Indigenous, racialized, LGBTQ2S+, and other marginalized groups. Post Crisis Case Management is available for clients who connected with the team during crisis. The case management services are up to 6 months and works to address barriers that have caused crisis (social determinants of health).
Our Presenter:
Archana Lingendran (she/her) obtained her Bachelor of Social Work degree from Toronto Metropolitan University and her Masters in Social Work from University of Toronto. She has always had a passion for social justice, diversity and equity related issues. Archana is a first-generation Tamil immigrant from SriLanka. She brings her own lived experience of immigration and systemic barriers to her work while trying to create change and foster hope in her community.
In her time at CMHA, her focus has been to bring systematic change by using a trauma informed and recovery-oriented lens. Archana helps educate staff at CMHA Toronto through trauma informed care and diversity and equity trainings. Previously, she has worked with the Housing First team and the Forensic teams at CMHA Toronto.
More recently, Archana is now the Manager of Toronto Community Crisis Response at CMHA Toronto and hopes to continue to make an impact in the Northwest community of Toronto.