21st Annual Gala - Virtual Show, Celebrating Black History Month
Join us for live our first Virtual Gala, celebrating Black History Month! Our theme this year is "Moving Forward Through Hope & Unity".
About this event
YOU'RE CORDIALLY INVITED TO CELEBRATE BLACK HISTORY MONTH WITH US.
This year we celebrate our 21st Annual Gala with an ONLINE SHOW, for the very first time.
Our President, Shalema Gantt, will welcome you and present to you a wonderful line up of world-renowned top-performers and speakers like Ballet Victoria, Olive Jean Love, Ezra Kwizera- Drummer & Singer, Jean Paul - renowned Canadian Comedian, Sinbad - African Dancer, Diana Braithwaite & Chris Whiteley - Jazz Musicians, Pamelay Sylvan-speaker, Ay Lelum Fashion House, Kenny "Blues Boss" Wayne and Russell Jackson.
With the purchase of your ticket, you will receive exclusive access to the Livestream of our show and you'll also have the opportunity to watch the replay later as well.
You can join us on the 28th, from the comfort of your own home and enjoy an amazing entertaining afternoon.
And... you have the chance to win a beautiful prize during show-time! You don't want to miss this!!
As we stream LIVE, our show is interactive.
Please note: you can purchase 1 (one) ticket per 1 (one ) email address, as each email address will receive their own unique link to watch the show on their computer or another device.
Want to buy tickets for your friend or a family member? Purchase one ticket at a time and enter THEIR email address so they receive the confirmation and the reminders on how to watch the show.
To ensure the highest quality of our Livestream event, tickets are limited. Get yours in time!
We are looking forward to celebrating together with you at our first Virtual Gala!!
Thank you for supporting our Society.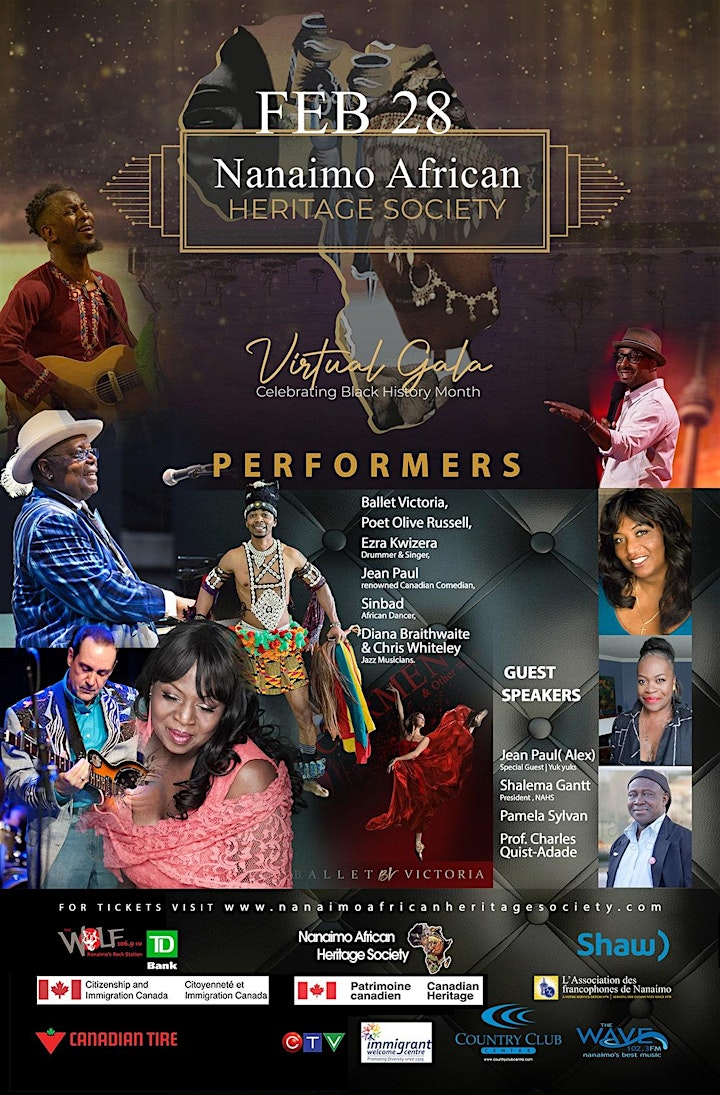 Date and time
Location
Refund policy