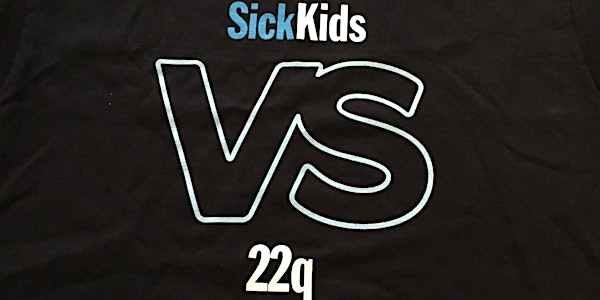 22q11.2 2020 Parent Series - Dr. Anne Bassett - Mental Health - VIRTUAL
Supported by the SickKids 22q Deletion Syndrome Clinic, this parent-organized event is a forum to connect, share and learn from each other.
About this event
Our conference this year is going online. We have scheduled monthly, virtual events / presentations from November 2020 to May 2021. The theme of our virtual conference is "Mental Health Matters". Registration for each session is a separate event in Eventbrite.
Dr. Anne Bassett (7:30 - 9:00)
Dr. Anne Bassett's credentials say it all! Join us to hear from Dr. Bassett about the latest research around 22q and implications for mental health.
Anne Bassett is a Professor in the Department of Psychiatry at the University of Toronto. She is Director of the Clinical Genetics Research Program at the Campbell Research Institute of Centre for Addiction and Mental Health and Director of the Dalglish Family Hearts and Minds Clinic at the Toronto General Hospital, the worlds first clinic for Adults with 22q11.2 Deletion Syndrome. She holds a Tier 1 Canada Research Chair in Schizophrenia Genetics and Genomic Disorders and the Dalglish Chair in 22q11.2 Deletion Syndrome. She is an Associate Member of the Canadian College of Medical Geneticists. She is a Senior Scientist at the Toronto General Research Institute Dr. Bassett is the author of more than 170 peer-reviewed articles, other papers, and book chapters, and has had consistent funding from CIHR, NIH and other agencies for her research program. She teaches graduate students in medical sciences and in genetic counselling at the University of Toronto and supervises students and trainees at all levels.Dr. Bassett is an internationally renowned expert in the genetics of complex developmental disorders, especially schizophrenia and serious congenital cardiac disease (blue babies), as well as 22q11.2 deletion syndrome and other disorders associated with major structural changes in the human genome. Her work shows how translating relevant genetic findings into the clinic can help patients and their families. She has led an international group that has developed clinical practice guidelines for 22q11.2 deletion syndrome, and published guidelines for both children and adults.
Supported by the SickKids 22q Deletion Syndrome Clinic, this parent-organized event is a forum to connect, share, and learn from experts and other parents whose lives have been touched by 22q11DS.
This series has been partially funded through SickKids Foundation.
FAQs
Where can I find all of the presentations included in the series?
Please visit www.22qfamilies.org for details on the topics, dates and speakers.
How can I contact the organizers with questions?
If you have any questions concerning this registration or the series please contact the organizers at connect22qfamilies@rogers.com