Group Healing Without Distance
About this event
Global 24th REMOTE HEALING
My team and I have been thinking about what we can offer you as a wonderful surprise for celebrating our 24th Global Remote Healing.
You will have a great time with us.
Super Healing Qi from Master Teresa and her graduates of remote healing!
We will also Send Qi and blessings to your family, communities, and to the world.
BONUS SURPRISE
Book Your Healing Sessions (by donation)from our Team to Attendees..plus...
Big discounts for a Next Workshop, Class Certification Program
~ Space Limited ~
* 9:30pm EDT Toronto time
(6:30pm PDT and 7:30pm MDT)
Have some fun, join in, register, and receive healing!
Invite your friends to join too.
Look forward to seeing you in our celebration!
Mark your calendar !
Improve your vibration to bring love and forgiveness into your life by returning to CHI state.
Your soul will love it.💗 Return to your peace and it will be very good for you.
Guaranteed you will feel sooooo peaceful !
Welcome any Donation to help Kids Canada, non-profit organization.
They are raising funds to build a safer village for Uganda Kids. During Covid-19, there have been intruders to the property and problems. Any help is appreciated.
Master Teresa Yeung is an internationally recognized Master of Chi Gong, speaker, healer and three-time #1 international bestselling and award-winning author who speaks on how to achieve your physical, emotional and spiritual balance. She is the founder of Pureland International Qi Gong, a certified private institution. She is successor of Grandmaster Wu's lineage, educator and creator of the highly successful Wu's Eye Qi Gong helped millions of people. She is U.S.A. National Certification Commission for Acupuncturists and Oriental Medicine (NCCAOM), as a continuing education professional development activity (PDA) provider.
PurelandQiGong.com (school)
facebook.com/Qibreaks (Take a break with 1 minute Chi Gong video)
Youtube.com/c/PurelandQiGong (school page)
Instagram/purelandqigong (IG Live Show on wellbeing interviewing guests)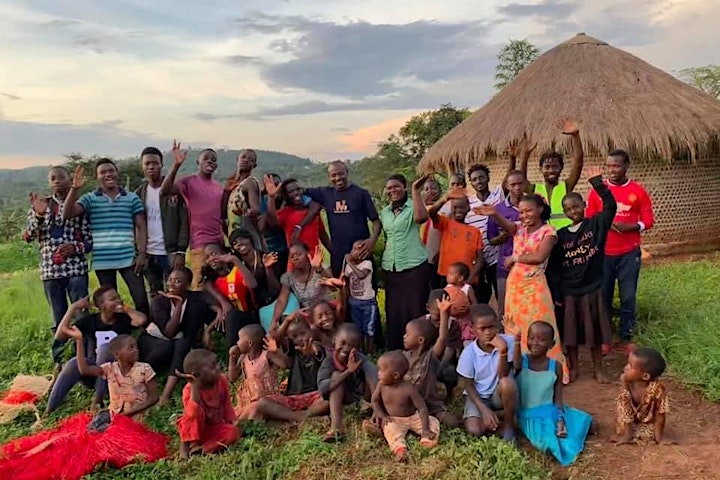 Organizer of 24th Global Remote Healing [FREE]
Learn the Original Qi Gong from a Generational Master 
Master Teresa Yeung is the founder of Pureland International Qi Gong, a certified private institution of Canada.  Master Yeung is an internationally recognized modern Chi Gong Master, speaker, healer, thought leader and  3-time #1 international award winning bestselling author.  She is the founder of Pureland International Qi Gong , a certified private institution. She is the successor of Grandmaster Weizhao Wu's lineage. Wu was a distinquished Chi Gong master, educator and creator of the highly successful Wu's Eye Qi Gong helped millions of people.  You can visit her website at www.purelandqigong.com