Description
The theme for the upcoming conference is "Immigration, Ethnic Mobilities, Diasporic Communities and Transnationalism in a Transnational World". Departing from the traditional ethnic-studies-in-Canada perspective, the theme of this CESA conference intends to explicitly connect with transnationalism allowing reflection of current, dynamic and ongoing transformations of Canada and its ethnic community landscape in a globalized era. Constant population movements within, but also across national borders, alongside a much more extensive and complex communicational, informational and exchange network, are permanent features of a globalized world. Both population movements and intricate exchange networks signal the multiple economic, cultural, social, ideological and symbolic mobilities within and across states in transnational social spaces. Such radical changes in the Canadian multicultural state necessitate that we recast traditional Canadian ethnic studies beyond ethnic communities to encompass (im)migrant movements, "mobilities," not only within Canada but also over and beyond Canada. Even if it has been a myth that historians have debunked that previous immigrants to Canada rarely moved again globally, contemporary (im)migrants have complex and diverse forms of mobilities which have surpassed those of any previous imagination and have called into question not just borders, sovereignty and national states but also citizenship, belonging and the very nature of our multicultural mosaic. Furthermore, although for some mobility is a privilege that they enjoy and a tool they utilize to improve their social locations, for many mobility is forced, unwanted, and even resisted.
What are the forces behind the creation of transnational social spaces, the mechanisms, routes, and processes, as well as the consequences of these radical changes in Canada and globally? How exactly do they change the Canadian multicultural mosaic, citizenship, identities and belonging? What can we expect of the 21st century with respect to such phenomena? Within this larger problematic, CESA invites theoretical and empirically-based papers, fully formed panels or presentations in other formats, addressing, from a variety of disciplinary or interdisciplinary perspectives, more specific topics such as:
The future of immigration, ethnic studies, and multiculturalism

Intersections of immigration and race, class and gender

Voluntary and forced mobilities: Refugees and the Canadian state

Youth, ethnicity, and identity in multicultural Canada

Ethnic communities, global diasporas and transnationalism in Canada

"Homelands": Memories, reconstructions, returns and directions forward

Citizenship and belonging in transnational spaces

Gender, class, and ethnic intersections in transnationalism

The future of transnational and ethnic mobilities in an unsettled world
Keynote Speakers: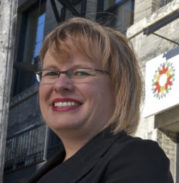 Lori Wilkinson, Professor of Sociology, University of Winnipeg
Lori Wilkinson is a professor of Sociology at the University of Manitoba, editor of the Journal of International Migration and Integration and Director of Immigration Research West. Her research focuses on studies of racism, settlement, and integration among refugees and immigrants. Her current work examines the resettlement experiences of refugees, the health and wellbeing of refugee children and their families, and the experiences of Indigenous students in post-secondary education. She is the co-author of two books, numerous journal articles and government reports regarding various aspects related to integration and resettlement among immigrants and refugees. She is active in the community, working in several capacities with Immigrant Partnerships of Winnipeg, the Immigrant Centre, the Alberta Association of Immigrant Serving Agencies (Calgary) and the Association of Multicultural Societies and Service Agencies (Vancouver). In 2017, she won the Teaching Excellence Award from the University of Manitoba and the Fellow of the Year for St John's College in recognition of her teaching and research work. She will be presenting on the topic: Labour Market Experiences of Youth Refugees in Canada – A Lifecourse Approach.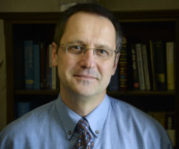 Vic Satzewich, Professor of Sociology, McMaster University
Vic Satzewich is Professor of Sociology at McMaster University. He is Past-President of the Canadian Sociological Association and was the recipient of the Association's Outstanding Contribution Award in 2007. His book, Points of Entry: How Canada's Immigration Officers Decide Who Gets In won the John Porter Tradition of Excellence Book Award in 2016. He writes about various topics related to immigration, racism and social inequality in Canada. He will be presenting on the topic: In Between Push/Pull and Macro/Micro: Migrant and Immigrant Mobility, Third Parties and the Process of Border Crossing.
Who Should Attend:
In addition to members of the Canadian Ethnic Studies Association, the conference will be relevant to a wide range of people interested in history, ethnicity, race, immigration and citizenship issues in Canada and internationally. University professors, graduate students, other researchers and teachers; policymakers and civil servants from all levels of government; those who work in various non-governmental organizations, as well as those involved as frontline workers delivering various kinds of social services – all of these will find that this conference offers them worthwhile information, challenging critical perspectives, and an opportunity to network and discuss important issues with people from across the country and from a variety of academic disciplines and institutional perspectives.
For further information please see our website: http://www.cesa-scee.ca
FAQs
What's the refund policy?
Refunds will be offered up until 30 days prior to the conference.
Does my ticket include accomodation?
No, your ticket includes registration for the conference but not accomodation. For more information on accomodation, including a special conference rate at the Fairmont Banff Springs and the Rimrock Resort Hotel, please see our website at: https://cesa-scee.ca/accommodation/
When does the conference begin?
The registration desk at the conference will open on Thursday, October 11th, 2018 in the afternoon but no sessions will be held that day.