Description
You are cordially invited to ForUsGirls' 2nd Anniversary and Spring Fundraiser.
ForUsgirls has received international recognition by UN Women Goodwill Ambassador, Activist and Actor Emma Watson and by UN Women Empower Women Organization.
We believe in the impact we are making in the lives of young women and want to share our journey, achievements, and vision with you.
Come support us in our milestone and continued work to empower, educate and engage more marginalised girls and young women here, at home, and abroad.
Your support will provide school supplies to 6 primary schools in Jamaica, establish a scholarship fund for girls in Montreal, provide support to local programming and international workshops.
ForUsGirls started as a community initiative in the spring of 2015 with the mission to empower and motivate marginalised girls in Montreal. It started with the "Brunch With Us" weekend programs for girls aged 13-17 in Cote-Des-Neiges at the Nelson Mandela Pavillion.
There, the girls in the community cooked, baked. bbq, gardened and engaged with one another on topics of feminism, environmentalism, black literature, social justice issues, healthy friendships & relationship and other related topics.
The program grew as its reach in the neighbourhood expanded. In the fall of 2015, ForUsgirls launched its first high school girls' club at Beurling Academy in Verdun.
After two years, ForUsGirls continues to empower, mentor and engage with girls and young women throughout Montreal, across Canada and internationally.
This event promises to be a special evening with spectacular cocktails, artistic & musical performances, delicious delectable and special guest appearances!
Join us as we continue to "Uplifting Our Girls".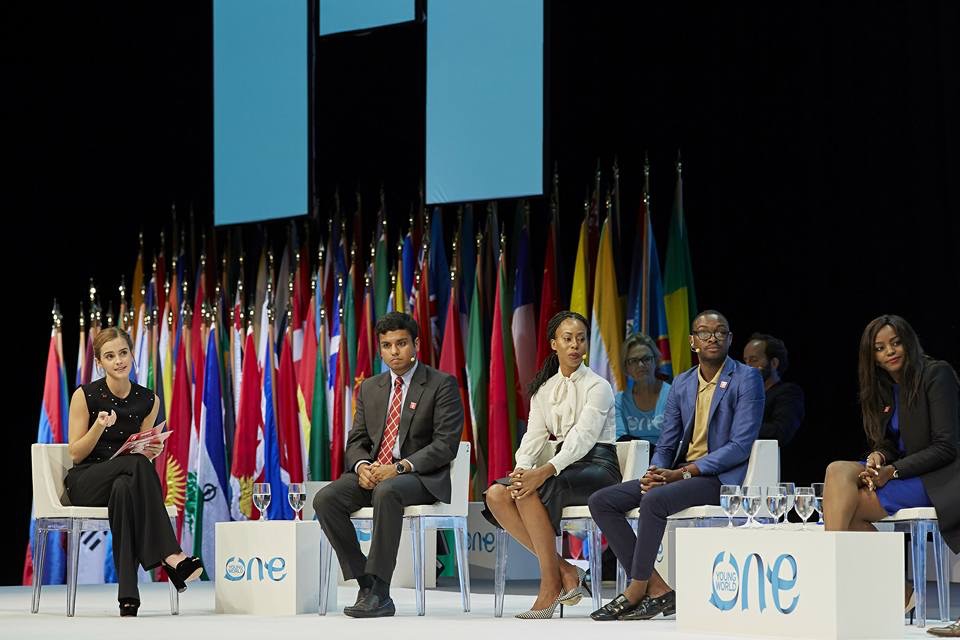 (L-R: Ema Watson, Abhinav Khanal, Aminka Belvitt (our Founder), Carlos Cuinica and Eldine Chilembo Glees, at the One Young World Summit in Ottawa September 2016.)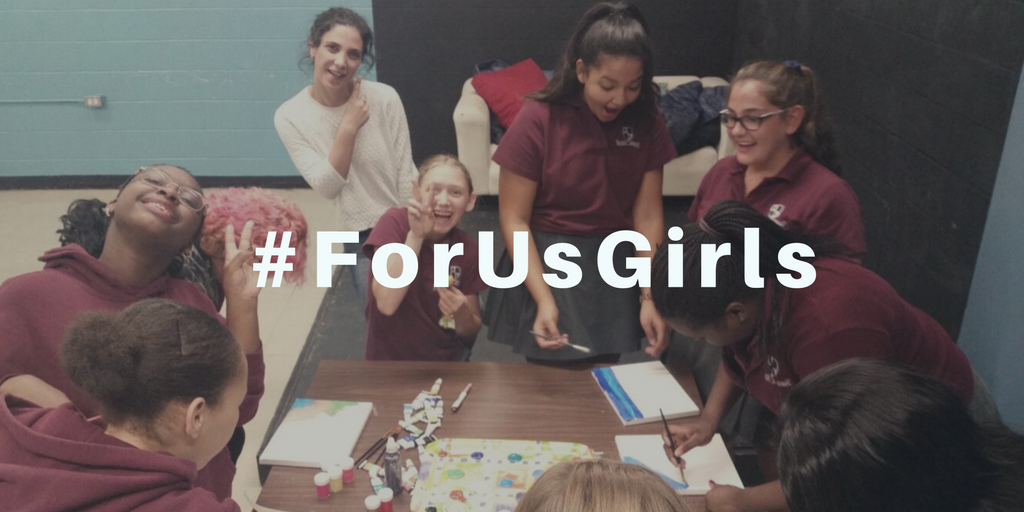 (ForUsGirls Foundation Facilitator Agunik Mamikonyan and Beurling Academy students).