Location
McMaster University & McMaster Innovation Park
1280 Main St. West / 175 Longwood Rd. South
Hamilton, ON L8S 4L7
Canada
Description
WE LOOK FORWARD TO WELCOMING YOU
TO THE INDUSTRY OPEN HOUSE TODAY!
Guide to the 2014 Industry Open House
Feel free to extend an invitation to your industry colleagues to join. There is no cost to attend the Industry Open House. Here is the link to the one-page 2014 Announcement.
Important Event Notes:
There is FREE parking at the McMaster Automotive Resource Centre (MARC) which is located at 200 Longwood Road South, Hamilton. Click here for directions and parking info.

There will be a complimentary shuttle bus running approx. every 30 minutes between McMaster University's main campus and McMaster Innovation Park (about 5 minute ride), where the MARC and CanmetMATERIALS facilities are located, so you can conveniently tour all three sites.

CanmetMATERIALS is a secure federal research facility. You will be required to pass through security, where you will be asked to show government-issued photo ID (for Canadian citizens) or valid passport (for foreign nationals). Please arrive at CanmetMATERIALS 20 minutes before your scheduled activity to avoid line-ups when signing in with security.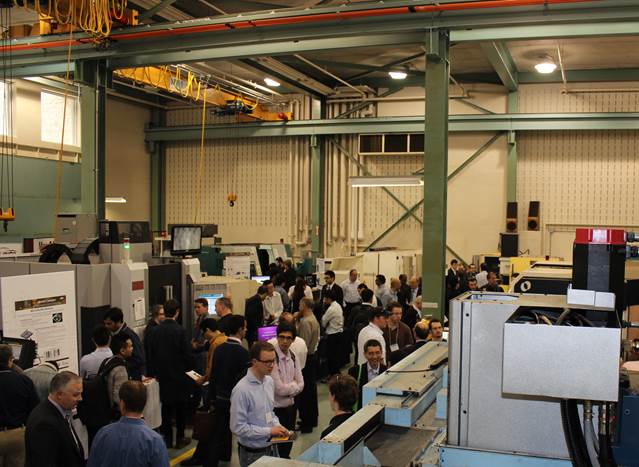 Opportunity to tour multiple research locations!
The Industry Open House will feature dynamic displays of current research projects involving undergraduate and graduate student as well as research staff and faculty.
Featuring
Material and Process Development - Sustainable Nano-composites, light metal material development, high pressure die casting, forging and rolling technology / Steel development and process improvement / Heat treatment process development
Material Characterization - Electron microscopy, mechanical, corrosion, thermal and electrochemical performance / Corrosion prediction and protection
CAD/CAM - Inspection path generation, integrated laser/blue LED scanning with touch probe, point cloud to CAD GD&T analysis
Machining - Tooling selection and development / Virtual machining - process development and optimization using CUTPRO® and MACHPRO™
Sheet Metal Forming - Material formability limits / Process development and optimization
Polymer Processing - Formulation, conversion and characterization, modeling of single and twin screw extrusion, co-extrusion, injection molding, thermoforming, rotational molding, reactive extrusion, mixing and coating
Metrology - Closed loop machining / Final part inspection and on machine geometric calibration using PolySAMBA
Design Public Policy and Entrepreneurship - Student project highlights
Powertrain Test Facilities - Advanced test facilities covering all major automotive powertrain components and assemblies up to complete vehicles / Hybrid powertrain technologies (batteries, electric motors, SI and CI engines, hybrid transmissions, power electronics and controls)
Locations
Materials & Manufacturing Research Labs
McMaster University, Main Campus
John Hodgins Engineering (JHE) Building, 1280 Main St. West, Hamilton
Map: https://goo.gl/maps/4Jbkp
The MMRI opened in May 2001 and is one of the largest university-based manufacturing research institutes in Canada. Since its inception, the MMRI has supported a wide range of educational, academic and industry focused research programs. Capability in advanced manufacturing ranges from advanced material science through primary processing of materials, the heat treatment of alloys, coatings, machining, metal forming, polymer processing, CAD/CAM, metrology and inspection as well as automation and robotics. Visit the MMRI labs during the Industry Open House:
Machining Systems Lab (MSL)

Centre for Advanced Polymer Processing & Design (CAPPA-D)

Robotics & Automation Manufacturing Lab

Thermal Processing Lab (TPL)

Light Metal Casting Research Centre (LMCRC)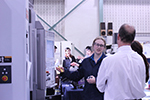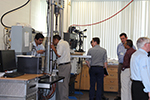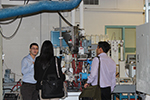 Working with the private and public sectors to develop solutions to real-world challenges and opportunities is core to the master's degree programs offered by the W Booth School of Engineering Practice. Engineering and science students with an aptitude for innovation pursue interdisciplinary graduate study in public policy, design or entrepreneurship.
Master of Engineering and Public Policy - Students collaborate with industry and government on inquiry-driven research projects and internships. For example, students collaborated with the Hamilton Port Authority to examine and analyze the state of Hamilton Harbour, from the near pristine zone of Cootes Paradise to the toxic sediment deposit called Randle Reef.

Master of Engineering Design - Students address risks and opportunities with complex systems in design, operations and development. For example, a student worked with Hamilton's Verduyn Tarps to create an easy-to-ship automated tarp retraction system for flatbed trucks.

Master of Entrepreneurship & Innovation (Engineering or Technology) - Students turn ideas - their own, industry's, professor's ... into start-up companies. For example, a recent team of students developed a real-time web collaboration software called Groupnotes that won the top spot in Global Startup Competition in 2013.
McMaster Automotive Resource Centre (MARC)
McMaster Innovation Park, 270 Longwood Road South, Hamilton
Map: https://goo.gl/maps/tQSoF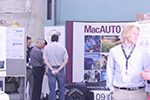 The MARC occupies approximately 70,000 SF and is a university lab at MIP where hundreds of researchers, students and industry professionals are working to resolve serious issues facing the automotive industry and design the future of human transportation. The $26-million facility is one of a handful in the world located in an academic setting, and will allow both private and public sectors to work together to develop, design, and test hybrid technology. The redeveloped space now includes state-of-the-art commercial garage space, with multiple bays ready to receive cars for experiments and testing. Together, teams of engineers, scientists, social scientists and their students are developing sustainable solutions for the automotive industry.
McMaster Centre for Software Certification (McSCert) was established in 2008. Its objective is to improve the practice of software engineering applied to critical systems involving software. To achieve this it
performs research on how to produce software that can be certified, and on how existing software may be certified)

works with industrial partners on the development and certification of software

works with regulatory authorities on the relevant standards and approaches to software certification

works with universities to improve their software engineering curricula

works with the bodies responsible for recognizing professional engineers to improve their requirements


CanmetMATERIALS (CMAT)
McMaster Innovation Park, 183 Longwood Road South, Hamilton
Map: https://goo.gl/maps/Z8FP4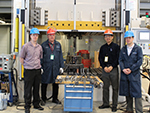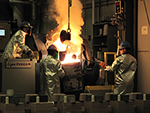 CanmetMATERIALS is Canada's principal federal research and development laboratory for metals research, including materials for use in automotive applications, clean energy including power generation, major infrastructure such as pipelines, defence and eco materials. CanmetMATERIALS is well know for its pilot-scale facilities for metallurgy, supporting innovation in steel, aluminum, magnesium and other metals, alloys and composite materials for 70 years. For further info, visit www.canmetmaterials.nrcan.gc.ca

IMPORTANT info for CMAT visitors: CanmetMATERIALS is a secure federal research facility. You will be required to pass through security where you will be asked to show the following:
If you are a Canadian Citizen
One piece of Government-issued photographic identification (such as driver's license)
If you are a Foreign National
Valid passport

Prior to the event, we also request that you email Jennifer.Bondy@NRCan-RNCan.gc.ca with (1) Your name, (2) Date of birth, (3) Passport number, (4) Name of country, (5) Name of Government Department/Company Name, as well as a scan copy of the main page of your passport
OTHER EVENT INFORMATION
Complimentary shuttle bus to travel between McMaster's Main Campus and Innovation Park

FREE parking available MARC. Limited, pay parking at McMaster University

Light beverages and snacks to be provided