2nd Annual Inquiry By The Bay

Wednesday, August 3, 2011 at 8:30 AM

-

Thursday, August 4, 2011 at 4:00 PM (EDT)
Event Details
Join us for the 2nd Annual Inquiry By The Bay
August 3 & 4, 2011
 For Educators from Kindergarten to Grade 12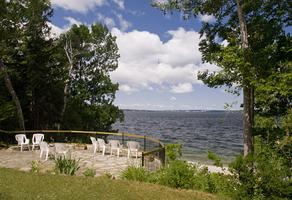 "Today was a window into a new world of science. The world that's hands-on,
reflective and engaging."
"The process is elegant, easy to implement, logical and as close to true
scientific research as I've seen."
"Our first day was not what I expected, it was better! Inquiry can change/engage/
eliminate "sage on the stage". Can't wait until tomorrow"

"I loved the hands-on approach/MINIMAL PowerPoint presentation. A good
balance of talking, active components and breaks"
These are just some of the many comments from teachers who attended 2010's successful Inquiry By The Bay summer institute.
---
Smarter Science is excited to present our second annual 2 day educators' event at  the Kempenfelt Conference Resort near Barry, Ontario.
Over the past year Smarter Science has generated a lot of interest across Ontario. Many teachers have been introduced to the concepts and templates of the Smarter Science framework but need more time to learn about the resources and strategies that we offer.
For just the cost of lodging and meals, you can learn how to engage and motivate your students using a hands-on approach to inquiry.
 This year we are offering three strands:
Strand 1 - Introducing Smarter Science: this strand is for educators who wish to learn about the Smarter Science framework and practice basic strategies like Steps to Inquiry and PEOE. Participants in this strand would be teachers that have not yet implemented the Smarter Science approach in their classrooms. Our presenters will provide you with activities and planning templates. During the second day you will identify content from your course and begin the design process. Learn how to Assess and Evaluate students as they use process skills.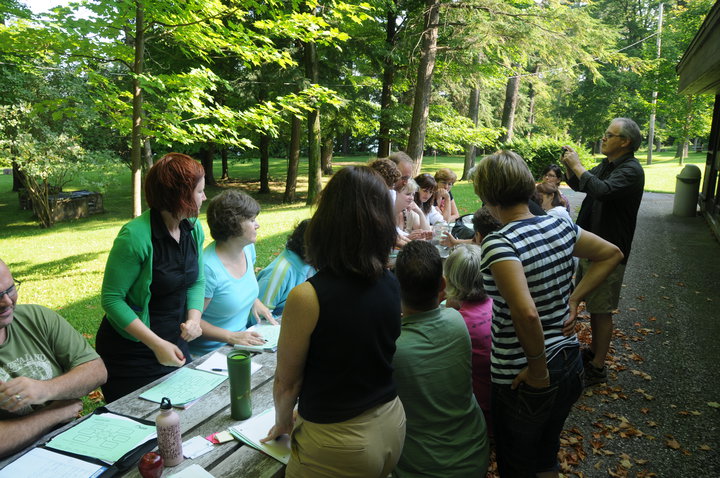 Strand 2 - Creativity, Innovation and Moving to the Next Level: This strand is suitable for educators who have begun using Smarter Science in their classrooms during the past year or so.  Coming up with ideas for engaging students in inquiry is difficult. You don't have enough time during the year to reflect on good, creative approaches to topics. Over two days you will be involved in creativity and innovation exercises that will help to spark and tweak your curriculum. Learn how to Assess and Evaluate students as they use process skills.
Strand 3 - Consultants, Supervisors and Lead Teachers: Learn how to implement Smarter Science in your District. We will present case studies that show how districts have implemented inquiry science. We will address such issues as: how to organize professional development, how to build capacity, where to find funding and how Youth Science Canada can support you.
Come and learn about this exciting approach to inquiry-based science in a wonderful resort setting. For more information on the resort go to Kempenfelt.com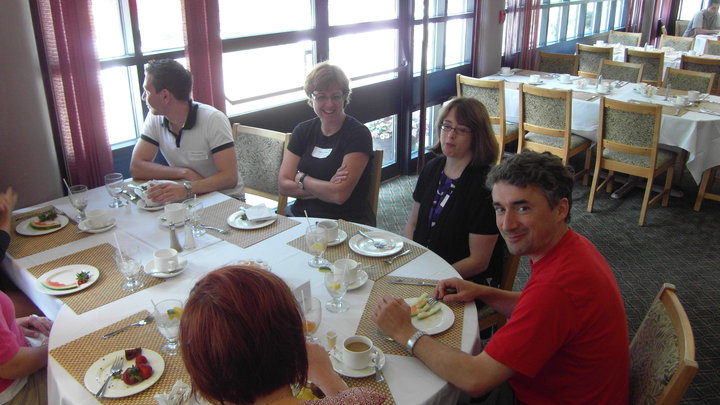 When & Where
3722 Fairway Road
Innisfil, L9S 1A5
Canada

Wednesday, August 3, 2011 at 8:30 AM

-

Thursday, August 4, 2011 at 4:00 PM (EDT)
Add to my calendar
2nd Annual Inquiry By The Bay