2nd Annual INSPIRE Mentoring Awards, Big Brothers Big Sisters
Description


2nd ANNUAL INSPIRE MENTORING AWARDS

OCTOBER 18TH, 2018
JOIN US IN CELEBRATING SOME AMAZING MENTORS IN OUR COMMUNITY!
The 2nd Annual Inspire Mentoring Awards event aims to recognize individuals in our community who have made a meaningful impact through mentoring. Mentoring takes places across the community in many ways beyond Big Brothers Big Sisters Programs. This event will celebrate mentors who come from all walks of life and who mentor all demographics of people! Nominate a business leader, teacher, coach, public service member, entrepreneur, neighbour, artist, athlete, family member or one of many others who are amazing mentors who inspire others to achieve their goals. Mentors have a profound influence on people of all ages and contribute to brighter futures, increased educational and occupational opportunities and stronger communities. The Inspire Awards will celebrate the individuals in our community who are dedicated to mentoring through the following awards:
2018 Inspire Mentoring Award Winners
INSPIRE Youth (15 to 24 years of age) - This individual demonstrates an interest in sharing of time, talent, and energy for the betterment of the community; leads by example; models leadership within their own peer group or with younger children.
2018 Winner - Sam Palmer

INSPIRE Imagination - This individual fosters imagination, creativity, artistry, innovation, vision, resourcefulness or entrepreneurship within the community, and motivates others as a champion of life-long learning.
2018 Winner - Rhonda Cusack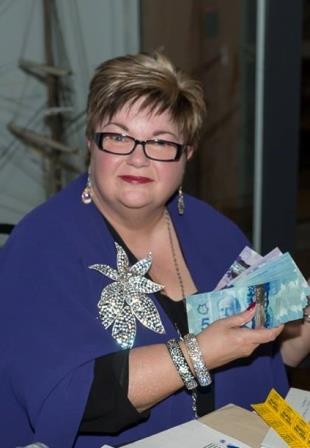 INSPIRE Leadership – This individual challenges others to grow; encourages personal development of others; leads by example; and encourages others to pursue their talents.
2018 Winner - Daryl Steeves

INSPIRE Community Spirit – This individual fosters the development and strength of the community or country, shares time, talent, and energy for the betterment of the community by promoting peace and community spirit through advocacy or volunteer efforts.
2018 Winner - Anne McShane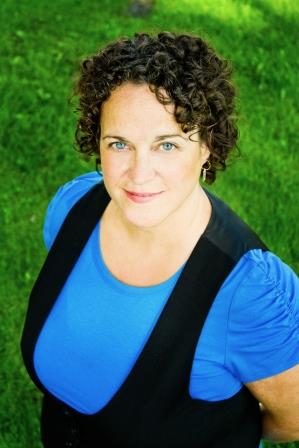 THE JAMES K. IRVING Lifetime Distinction in Mentoring Award – This individual is recognized for their years of advocacy work for mentoring in our community. Their impact is longstanding and has the potential to impact the future of mentoring in a number of capacities for many years to come.
2018 Winner - Betty Hitchcock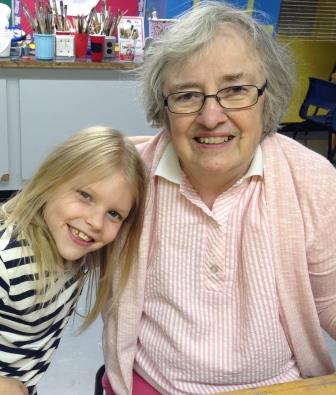 Highlights of the event!

CHRISTINE TAYLOR - EVENT EMCEE. Our emcee Christine Taylor was born and raised in Saint John, New Brunswick. She inherited her passion for events and public speaking from her father Warren Duncan, a noted New Brunswick salmon fly tier. Chris emcees several fundraising and community events throughout the Maritimes and Ontario every year. She is very active in the local community and is all about laughing her way through life with kindness as a guiding principle.


JAMES K. IRVING - HONORARY CHAIR. As a long-time supporter of Big Brothers Big Sisters, and founding partner of the internationally honoured PALS (Partners Assisting Local Schools) program, Mr. Irving has devoted years as a champion of young people and the powerful impact of mentorship in our community. We are very pleased to have Mr. Irving present the "James K. Irving Lifetime Distinction In Mentoring Award" to a deserving individual!


JACK CARR, AUCTIONEER. Jack has held a variety of communications-related positions and is a former MLA for the PNB. Jack works as a real estate agent with Keller Williams Capital Realty and is a TV Host/Emcee. Jack is a very entertaining auctioneer who will certainly add lots of laughs to this event!

HALEY MCMILLAN - Entertainment will be provided by talented local entertainer Haley McMillan who is a self-taught guitar player from Bellisle Creek, NB. Haley writes from personal experience and just recently released an album containing 5 original songs.

AWARDS are being specially designed in partnership with artist Penny Heather!


EVENT FORMAT:
6:30PM - 7:30PM - RECEPTION including a wide selection of appetizers and desserts, live entertainment by local performers, a silent auction and cash bar.
7:30PM - 8:30PM - AWARDS PRESENTATIONS (theatre style seating)
8:30PM - LIVE AUCTION with auctioneer Jack Carr
The LIVE & SILENT AUCTIONS will include lots of great items including 2 West Jet vouchers!