2nd Annual Jamie Oliver Food Revolution 2013 - Fri. May 17th 2013
Description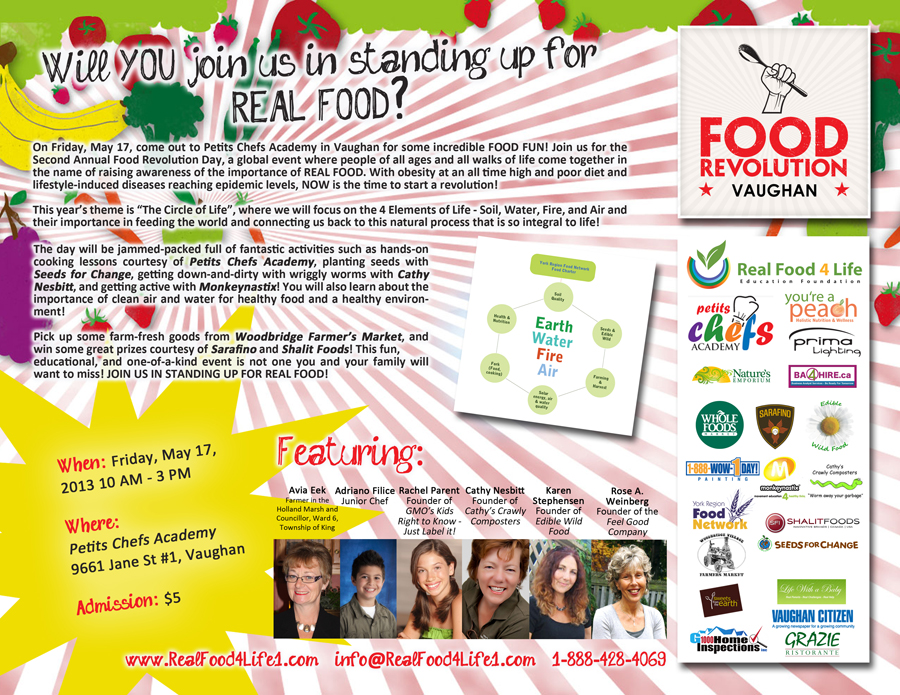 Attention all teachers, students and LOVER'S OF REAL FOOD! Want to get connected and engaged with the very thing that sustains you everyday, YOUR FOOD! Well then come on out to this AMAZING event on the Friday May 17th from 10AM to 3PM, just before the May long weekend.
The 2nd Annual Jamie Oliver Food Revolution Day is coming to Vaughan, Ontario and we want YOU, your students to come and learn about REAL FOOD and the 'Circle of Life'! Lots of hands on activities, goodies to take home and amazing guest speakers on hand.
Admission is only $5 each and goes to cover the costs of the event and to Real Food 4 Life Education Foundation future programming.
Please e-mail info@realfood4life1.com or call us at 1-888-428-4069 ASAP for more information.
Please share and use hash tags #Vaughan #YorkRegion & #FRD2013