2nd Annual Youth Gavel Clubs Humorous Speech & Table Topics Contests
Description
Join us to be entertained and amazed by the public speaking talent of our young members in the Brampton Gavel Club, Junior Masters Gavel Club, MCBP Gavel Club, Mississauga Gavel Club and The Voice Gavel Club!
Our participants are winners of their respective club contests and will be showcasing their Humorous Speeches and Impromptu Speaking skills at this next level of competition. Come and show them your support!

Sign up to one or both our contests:
Humorous Speech Contest
9:00 am to 1:00 pm (Lunch at 12:00 pm)
Contest Levels: Grades 5-8 and Grades 9-12
Keynote Speech & Table Topics Contest
12:00 pm to 3:30 pm (Includes lunch)
Contest Levels: Grades 5-12 and Grades 9-12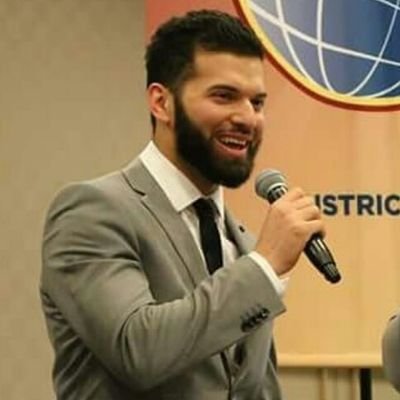 A Toastmasters member for only 2 years, Hassan has already achieved great success as:
Division D Humorous Speech Contest Winner, 2017 &
Division D International Speech Contest Winner, 2018
With his amazing stage presence, humour and energy, he will entertain and inspire you!


---

Limited Seating!
Make sure to register before November 25 to save your spot.
If you are attending both contests, please make sure to register for both time options.
To do this, simply click again on the 'Eventbrite' link you received, and register for the second time option.


Looking forward to having you with us!


---
"We do not compete because we're the best; we become our best because we compete!"
David Brooks – 1990 Toastmasters World Champion of Public Speaking