This is going to be a dope showcase style show (lots of shorter acts) every Wednesday at Vapor Central, Toronto's OG "Vape Lounge".
About this Event
Come enjoy some comedy and cannabis at Toronto's famous "Vape Lounge".
All-Pro show happens every Wednesday night!
Vapor Central is a B.Y.O.Bud cannabis research lounge that has been hosting comedy shows since 2007. We're proud to announce Abbas Wahab will be hosting our Wed night comedy shows this fall!
Abbas is the host of The Immigrant Section podcast and is a regular of the VC stage.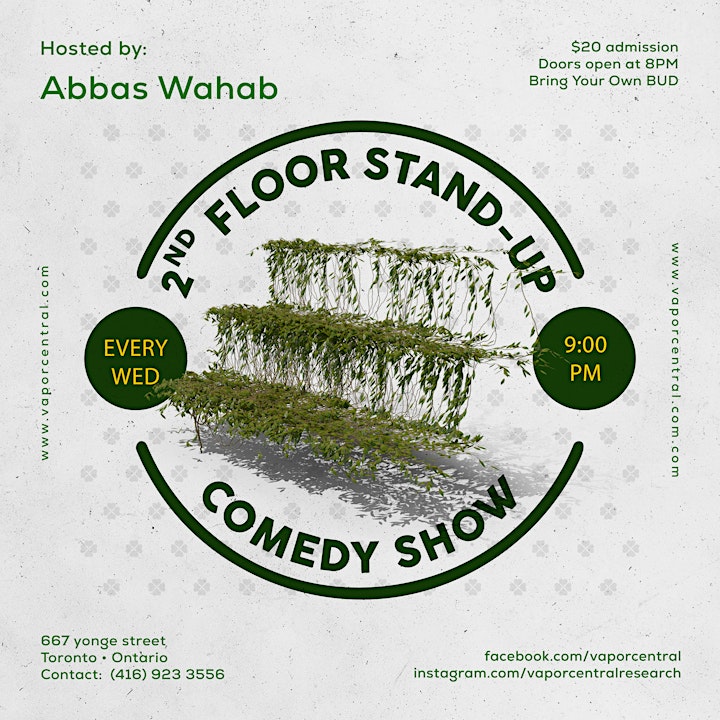 Read about out new COVID protocols here:
https://cannabislifenetwork.com/vapor-central-re-opens-cannabis-lounge/