Description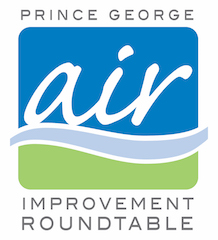 ---
Welcome to the 2nd North Central Clean Air Forum 2018!
This event is designed to bring together air quality managers, health professionals, policy and decision makers, and community members from all over British Columbia, especially those in small to mid-sized communities in the central and northern interior.
The theme for this event is "Community Tools for Change" - this event will provide the opportunity for meaningful discussion about air quality challenges facing communities today, along with policy, education or regulatory mechanisms to apply toward lasting solutions. Lessons learned in other jurisdictions to identified community air quality issues will provide context for these applying tools.
This is a two-day event:
June 4: Day 1 - Woodsmoke Education and Outreach Tools Workshop
This workshop is by invitation only, and will unveil some newly developed online education tools to help communities in their work to reduce the prevalence of harmful wood smoke from home heating appliances.
June 4: Community Air Quality Evening Session *FREE*
This evening session is open to any and all concerned residents of Prince George and surrounding regional residents. Presentations will provide an update on the current air quality trends for the local community, as well as some discussion around priorities for future goal setting. Please register.
June 5: Day 2 - North Central BC Clean Air Forum "Community Tools for Change"
Enjoy the full day's presentations and discussion about topics including health, wildfires, woodsmoke, citizen science and electric vehicles.
For more information, including the program, please visit the Prince George Air Improvement Roundtable's website. Please contact us if you have any questions.
FAQs
What are my parking options for the event?
Street parking in Prince George is limited to 3 hours. Paid parking ($1 per hour or $6 per day) is available in most City-owned lots downtown.
Parking for the Prince George Conference and Civic Centre is available between the Two Rivers Gallery and the Four Season Pool (along Canada Games Way), or at the Bob Harkins Branch of the Prince George Public Library.
How can I contact the organizer with any questions?
Please visit www.pgairquality.com
Email info[at]pgairquality.com
Call 250-612-0252
Is my registration fee or ticket transferrable?
You can obtain a refund up to June 1, 2018
Is it ok if the name on my ticket or registration doesn't match the person who attends?
Yes, but please indicate the name of the person using the ticket at the registration booth on the first day of the event.