3 day non-residential meditation retreat with Ajahn Pavaro June 23 - 25, 2017

Friday, 23 June 2017 at 11:00 AM

-

Sunday, 25 June 2017 at 1:15 PM (MDT)
Event Details
---
The Practice

of
Contentment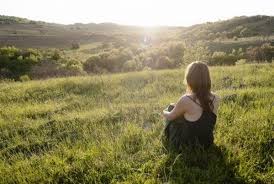 Three Day

 Meditation Retreat
June 23 - 25, 2017
With
Ajahn Pavaro
What would our world look like if we all regularly took the time to reflect on our lives with gratitude?  Please consider joining us for this precious opportunity to practice with this Canadian born Theravadin Buddist Monastic who has been in the robes since 2002.  Under Ajahn Pavaro's gentle guideance we will be exploring a journey into contentment .
Ajahn Pavaro's encounter with the Buddhist path began in 1980 under the guidance of Anagarika Dhamma Dinna. For many years he combined retreat-going with the formal study of Buddhism and a busy family life. During this time, he also meditated with such teachers as Ven. Piyadassi Mahathera, Ven. Madewela Punnaji, and Ayya Khema.
Shortly after his journey to the Buddhist holy sites in India with another of his teachers, Ajahn Sobin Namto, in 2001 Ajahn Pavaro left a university career to devote himself to monastic training under Ajahn Sona at Birken Forest Monastery near Kamloops BC. With Ajahn Sona's blessing, Pavaro then spent a year with his preceptor, Luang Por Pasanno, and the community at Abhayagiri Buddhist Monastery in northern California.
Ajahn Pavaro has spent the last 6 years in Thailand, beginning with periods Wat Pah Nanachat and the remote hermitage of Dtao Dtum. He has lived for the past 5 years at Anandgagiri (abbot: Ajahn Achalo) in Petchabun Province.
Venue
Providence Renewal Center 3005 - 119 St Edmonton, AB

This meditation retreat is offering residential as well as
Non-residential opportunities:


 Residential  (these spots are now sold out)

     Wednesday June 21 – Sunday June 25th, 2017     

Wednesday @ 11:00 am thru Sunday June 25th @ noon
 
Non-residential (commuters)

 Option # 1: Friday June 23, 2017   11 am  - 9 PM
  Saturday June 24th    8:30  am – 5 pm
              Sunday June 25th    8:30 am - 12 noon      
                  (includes lunch & supper on Friday + lunch on Saturday and Sunday)

Option # 2: Friday June 23, 2017   7 pm  - 9 PM
Saturday June 24th    8:30  am – 5 pm
                                Sunday June 25th    8:30 am - 12 noon                         
(includes lunch Saturday & Sunday)

Registration
Non-residential (commuting) :
                Option # 1  $ 180      
           Option # 2  $ 150

                                                      Residential:  (sold out)
*This is a dana retreat (donation to the teacher is not included).
Register online here at Eventbrite

Maximum

25 Residents
  60 Commuters
Event organizer:

Stephen @ 780-299-8977 or email: sacca@hushmail.com
FAQ:
What can I expect? 

Residential: This meditation retreat begins Wednesday Noon (June 21, 2017) and offers meditation instruction, sitting and walking meditation, Dhamma talks and Q & A. The retreat will be observing noble silence except for the talks and Q & A sessions.

Non-residential (commuter): Registrants will have the unique opportunity to join an ongoing meditation retreat and participate fully in the daily schedule without the full time commitment or expense.  

All registrants will be sent retreat schedules and guidelines in advance of the event.

When can I register ? 

Registration is now open. Early bird registration is until May 15th and there are 2 non-residential options available (see above)

If you are interested in the residential retreat - please contact the event organizer.

What is the cancellation policy? 

Early bird registrations that are cancelled by April 1, 2017 will receive a 90 per cent refund. Cancellations between April 1 and May 15th - receive a 50 per cent refund.
There are no refunds for cancellations after May 15, 2017.

How is blending a residential and non-residential retreat going to work?
Mindfully :-)   Those joining the group on Friday in a non-residential capacity will experience the yummy retreat energy that has been building since Wednesday.  All participants will be receiving retreat guidelines to assist with the integration.  

Who do I contact if I have additional questions? 

Please e-mail your questions to Stephen ( the event organizer ) at sacca@hushmail.com or 780-299-8977
When & Where

Providence Renewal Centre
3005 119 St NW
Edmonton, AB T6J 5R5
Canada

Friday, 23 June 2017 at 11:00 AM

-

Sunday, 25 June 2017 at 1:15 PM (MDT)
Add to my calendar
Organizer
For 2,500 years, the teachings of the Buddha (the Dhamma) have been passed down from teacher to student; generation to generation; culture to culture; and heart to heart; Bringing light into the lives of everyone with whom it came in contact.  The Light of the Dhamma Society is a continuation of this process, and is made up of members whose lives have been touched by this ancient teaching, and desire to live their lives accordingly.